Loading....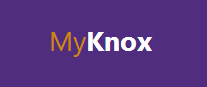 Featured Links
News
KARES and the Knox College Office of Sustainability are planning Earth Week April 20-26. Activities include Kelsey Timmerman's EquiKnox Lecture, interactive workshops, and an Earth Day festival.
"A Lot of Energy" -- The Knox-Rootabaga Jazz Festival
Connecting the Classroom and Stage
Knox Junior's Article Selected for Book on Feminist Scholar
Other Resources
Upcoming Events
Loading...