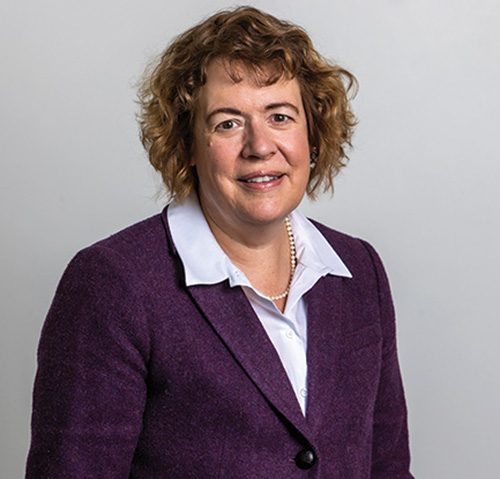 As you read through this issue of Knox Magazine, you will see that there's a lot of "new" going on at the College. Our new president, Andy McGadney, graces our cover and publishes his first letter in this edition of the magazine. At the same time, we also feature our new Board chair, Tony Etz '83. His leadership role, which started at the same time as Andy's, provides Knox with many exciting opportunities for growth, innovation, and positive change.
I am also relatively new to Knox, having started my role as executive director of communications remotely from Virginia in November 2020. Moving to the Galesburg area to serve our Knox community in person has been an exciting adventure, and I am thrilled and honored to work with our passionate, committed community. Also, for the first time in my career, I am an interim alumni magazine editor, and I truly hope that my role provides you with an interesting and engaging magazine.
We also have a new staff member who is focused on working with our young alumni. He is himself a Knox alumnus and is giving his energy and commitment to Knox; read about Levi Morgan '07 here.
What's new for you? Please do write and share, as we always want to hear from those of you in the Knox community.
May you enjoy your spring.
Regards,
Lisa K. Van Riper