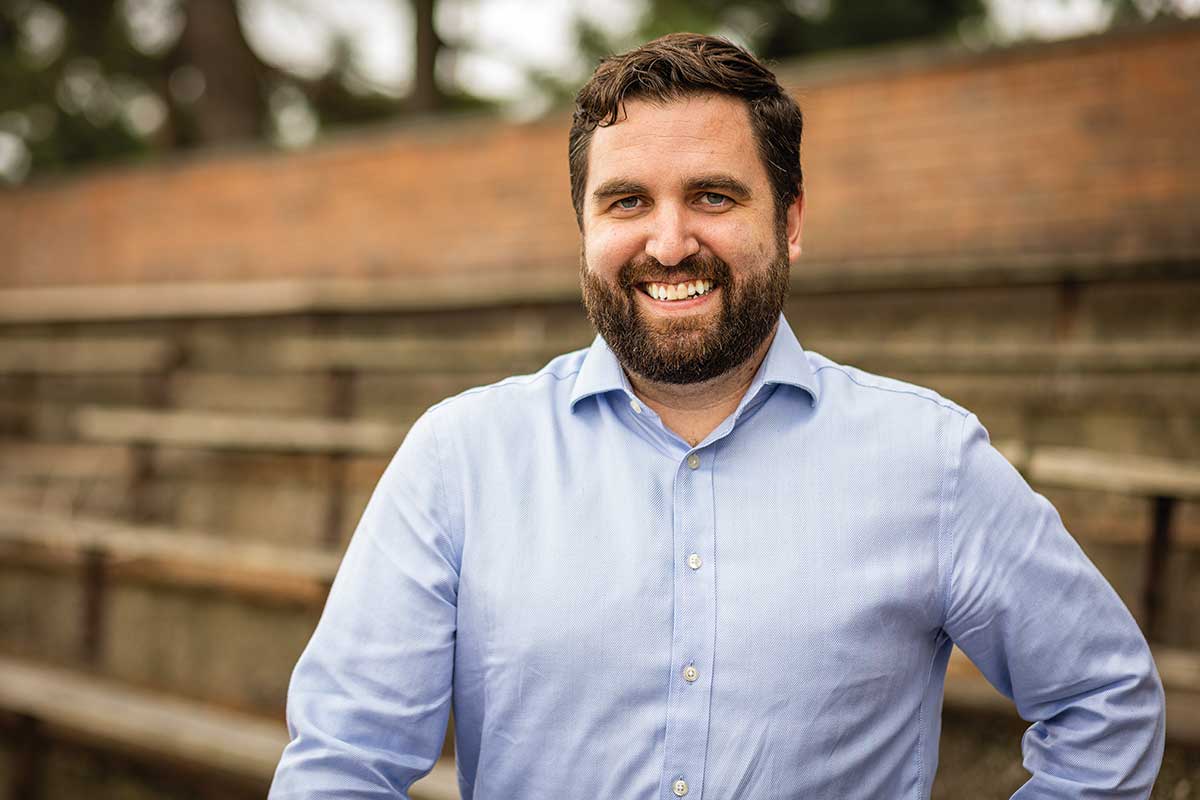 Levi Morgan understands firsthand how difficult it is to stay connected to one's alma mater while navigating the myriad personal and professional changes that follow graduation. Now, as Knox's new assistant director of student and young alumni engagement, he is working both to ensure the College can offer meaningful experiences and support for alumni in the early years of their careers and to help current students understand and appreciate the vital role alumni play in shaping their own Knox experience.
What's it like to be back at Knox after more than a decade?
There are many changes around campus, such as Alumni Hall, WAC, the whale in SMC. However, the conversations I hear while sitting in the Gizmo (I promise I am not eavesdropping) are still the same. A Knox student still sounds like a Knox student and that is very refreshing.
You've spent your career working with college students. What appeals to you about that work?
College students provide a fresh perspective on the world and working with them helps me keep my eyes open to new ideas and ways of thinking. I have found that the only thing constant is change. A Knox education uniquely prepares students to be able to survive and thrive as the world around them changes.
"
There are many changes around campus, but … a Knox student still sounds like a Knox student, and that is very refreshing.
What do you think alumni want from Knox during the first years of their careers?
We are talking to young alumni to see what they want and need from us. We have a great team, but we are not in their shoes. We want them to know that they are Knox students for a relatively brief period, but Knox alumni for the rest of their lives! So to all young alumni out there, let us know what you want and need from Knox! (Alumni of all ages can email engage@knox.edu with ideas about events, volunteer opportunities, career support, or anything else Knox!)
What do you think makes students and young alumni choose to give back to Knox?
Those who decide to give back want to look after the next generation of Knox students and ensure that a Knox education stays a Knox education for those who come after.
What are you looking forward to most now that the world is opening back up after the pandemic?
I would say traveling, but we are renovating a late 19th century opera house in Alexis, and that is taking up the bulk of our free time! I look forward to just casually meeting up with friends without having to think twice.
(Editor's Note: As the magazine was going to press, Levi was given a new role as associate director of College engagement.)