Welcome to Knox College's SPARK program, 2015!
Later this month you'll join 31 members of your incoming class to become the SPARK cohort for 2015. SPARK, which runs from August 24 to September 4 (the day before all other first-years arrive on campus), will support your intellectual and personal growth through academic, social, and community-based activities that prepare you for the transformational experience that is being a student at Knox. View the SPARK Arrival Day Schedule.
SPARK is led by Professors Catherine Denial, Konrad Hamilton, and Mary Armon.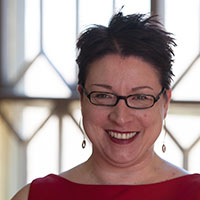 Catherine Denial is the Burkhardt Distinguished Chair in History and chair of the American studies program. She has taught at Knox College for 10 years, including courses on the history of marriage in the U.S., the history of birth control and reproduction in the U.S., and American Indian history since 1871. Professor Denial loves to teach, and has a particular interest in training future educators to create fun, dynamic classrooms. She is a first-generation college student. In her spare time she writes, tends her garden, and loves almost everything about the Marvel cinematic universe. She is academic co-coordinator of the SPARK program.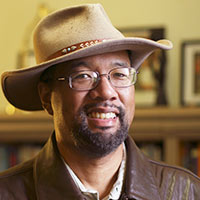 Konrad Hamilton is associate professor and chair of the history department. In over 20 years at Knox, he has chaired the programs in Black studies and American studies, directed the First-Year Preceptorial program, and served as co-director of Knox's Buenos Aires study abroad program. Professor Hamilton teaches a wide range of courses, including: American Biography; The Black Image in American Film; Slavery in the Americas; and America in the 1960s. His research focuses on Dr. Martin Luther King Jr. and reinterpretations of the Civil Rights movement, and Professor Hamilton has led the College's Martin Luther King Jr. Day celebrations for the last 14 years. Outside of Knox, he and his wife, Magali Roy-Fequiere (chair of gender and women's studies at Knox), enjoy hiking, travel, baking, and yoga. He is academic co-coordinator of the SPARK program.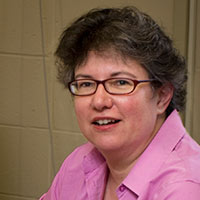 Mary Vlastnik Armon is an associate professor of mathematics. In her 24 years of teaching at Knox, Professor Armon has taught a range of classes, including a popular course on number theory, which is one of her particular research interests. She also enjoys thinking about the interplay between mathematics and the visual arts, and explores some of those connections in her mathematical ideas course. Beyond her work at Knox, Professor Armon enjoys travel, gardening, brewing beer, and singing in her church's worship band. She is the lead math coordinator for the SPARK program.
At SPARK you'll engage in intensive reading, writing, and mathematics, with lots of discussion in the mix. You'll also work with other faculty and staff to become familiar with the breadth of our campus and all the offices that are working to support you in your success at the college. There will be extra-curricular activities available at night and on the weekends and you'll help out in the larger Galesburg community, too.
On completing SPARK, you'll have earned one half-credit toward graduation. This means you have to earn passing grades on the mathematics exercises in which you engage, the final paper and presentation you'll create for the course, and participate fully in all co- and extra-curricular programming.
We're looking forward to meeting you! If you have any questions about the academic side of the program, write to any one of us at the e-mail addresses below: