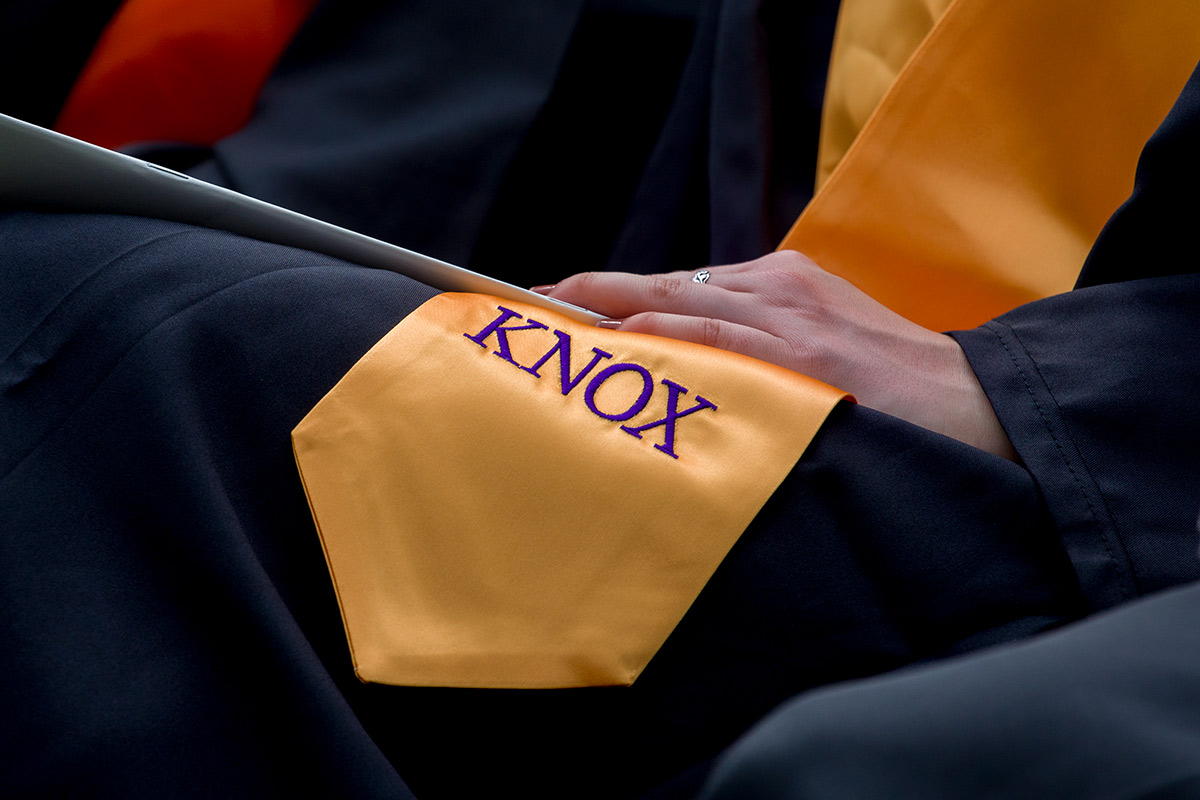 Now that they've earned their undergraduate degrees, members of the Knox College Class of 2019 are moving forward with the next part of their lives. Some will be attending graduate or law school, while others have been hired for jobs or are pursuing community service.
Here is a look at what some of Knox's most recent graduates are planning:
Jack Dechow, who majored in physics and minored in earth science, is attending The Ohio State University to pursue a Ph.D. in earth science, studying snow hydrology.
Natalie Haddad is starting a job as a veterinary technician in Indiana. She majored in biology and minored in chemistry.
Talya Frost, who majored in anthropology and sociology and minored in psychology, will be working with City Year, part of the AmeriCorps public service program. She also will be attending a dual-degree master's program at the University of Central Florida to obtain master's degrees in nonprofit management and public administration.
Emily Hagerott is working this summer at Monk Botanical Gardens in Wausau, Wisconsin, where she is caring for garden plants, engaging visitors by leading tours and environmental education programs, and helping to develop the botanical garden.
Jonathan Schrag will be the legislative associate for a nonprofit organization in Washington, D.C., starting in August. His job will involve working on various policy issues, such as increasing access to affordable health-care coverage, advocating for refugees and immigrants, and providing proper access to mental health and substance abuse services.
Melissa London, a political science major and psychology minor, will be attending the University of Washington School of Law.
Domanique Rahman is heading to Botswana to serve in the Peace Corps as a life skills educator. An anthropology and sociology major, he had a self-designed minor in international development and a minor in Africana Studies.
Jordan Anderson will be pursuing a master's degree in sports media at Northwestern University's Medill School of Journalism, Media, Integrated Marketing Communications. At Knox, he had a self-designed major in sports management and communication, and he minored in business and management. Update: Jordan's plans changed in July, and he accepted a full-time position with the NFL, working on social media production.