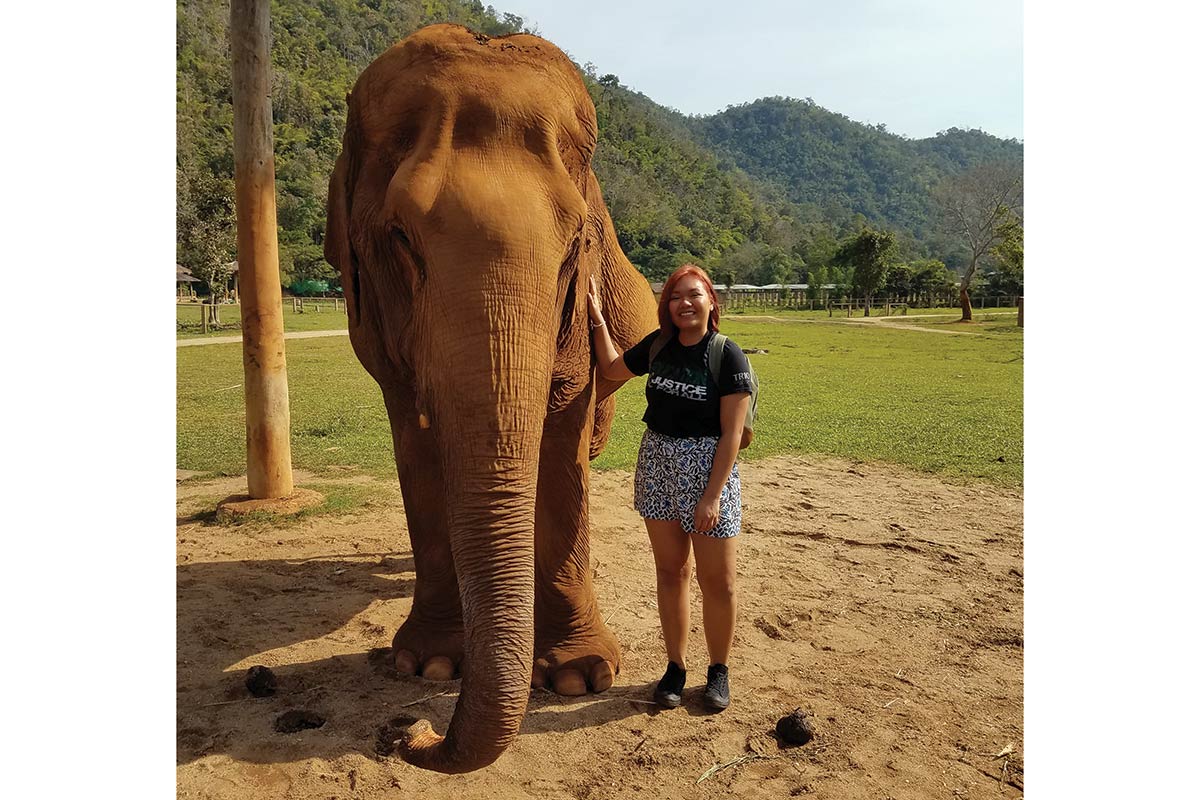 Three Knox students have been chosen to receive a competitive Benjamin A. Gilman International Scholarship, which helps to finance study abroad and internship experiences in other countries.
The most recent Gilman recipients are Soko Cheng '20, Arjun Moore '20, and Iesha Said '20.
Cheng, an anthropology and sociology major, used her Gilman in spring 2019 to study Southeast Asian culture and society in Thailand and to reconnect with her family's roots in Cambodia. She took classes on Thai culture, human rights, and social issues at Chiang Mai University, and she stayed briefly with a family in a rural village.
Moore, an Asian Studies major, will spend the 2019-20 academic year in Japan, expanding his knowledge of the Japanese language and taking classes in linguistics, Asian Studies, and religious studies. "I think studying in Japan will allow me to expand on what I have learned through the Asian Studies program here at Knox," said Moore, who hopes to serve in the Peace Corps and eventually pursue a postgraduate degree in linguistics.
Said, an international studies major, will travel to Jordan for an intensive Arabic-language program. She is also considering applying for the Peace Corps and pursuing a career as a diplomat after she graduates from Knox.
Cheng, Moore, and Said are among many Knox students in recent years to have received the prestigious scholarship, which is administered by the U.S. Department of State. The Gilman program enables students with financial need to study or intern abroad, which helps them gain critical skills.