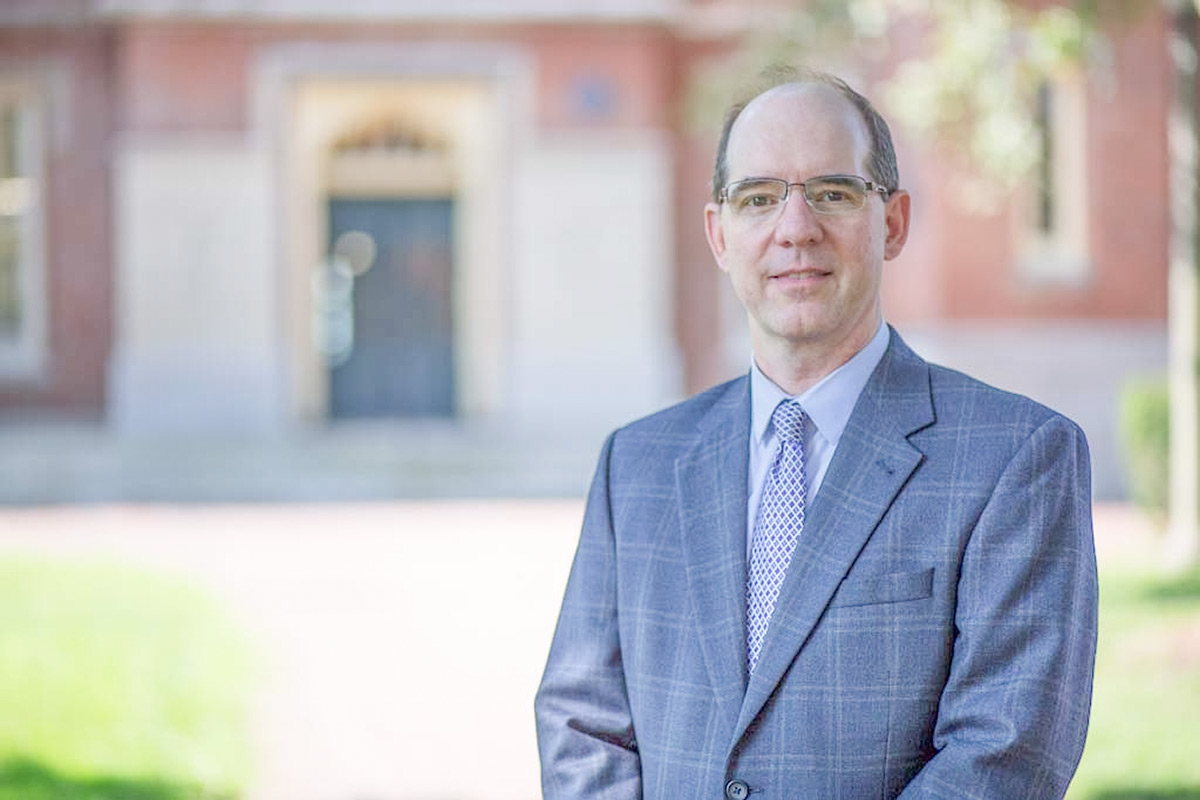 Michael A. Schneider, professor of history, is Knox's new Provost and Dean of Knox College. He will serve a three-year term.
Schneider brings extensive administrative and faculty experience to the position. He served as interim dean of the College in 2017-2018, as associate dean for four years, as director of the Eleanor Stellyes Center for Global Studies for eight years, and twice served as resident director for the ACM/GLCA Japan Study off-campus program in Tokyo. A member of the Knox College faculty since 1992, Schneider has served as chair of the history department as well as chair of the Asian Studies and international studies programs.
Schneider succeeds Garikai Campbell, who has accepted a position as provost and vice chancellor for academic affairs at the University of North Carolina Asheville.
Schneider holds a bachelor of science degree in chemistry from Michigan State University and an M.A. and Ph.D. from the University of Chicago. He joined the history department as a specialist in East Asian history, creating the East Asian civilization sequence. He also designed Historian's Workshop, a methodology course that remains the only required course in the history major.
"Throughout his career, Mike has aimed to expand horizons for students, making even obscure and challenging topics accessible to as many students as possible," said Knox College President Teresa Amott. "Mike has prioritized the student experience and the power of reflection in shaping experiences that range from explorations of race and identity in First-Year Preceptorial to the emotional challenges of living in new cultural settings."
To promote faculty development, Schneider served as co-author and helped manage major grants from the U.S. Department of Education, Mellon Foundation, Teagle Foundation, and many smaller grants from the ACM, GLCA, AsiaNetwork, and others. He led faculty development programs to Japan and China, and as associate dean, he sought to make faculty development resources and opportunities available to faculty from all disciplines.
"I am grateful to Mike for providing stability to the Dean's Office over the next three years as we chart a transformational course for the College," said Amott. "He is eager to meet individually and in groups with faculty and staff to learn how best he can support their aspirations and needs in the coming years."