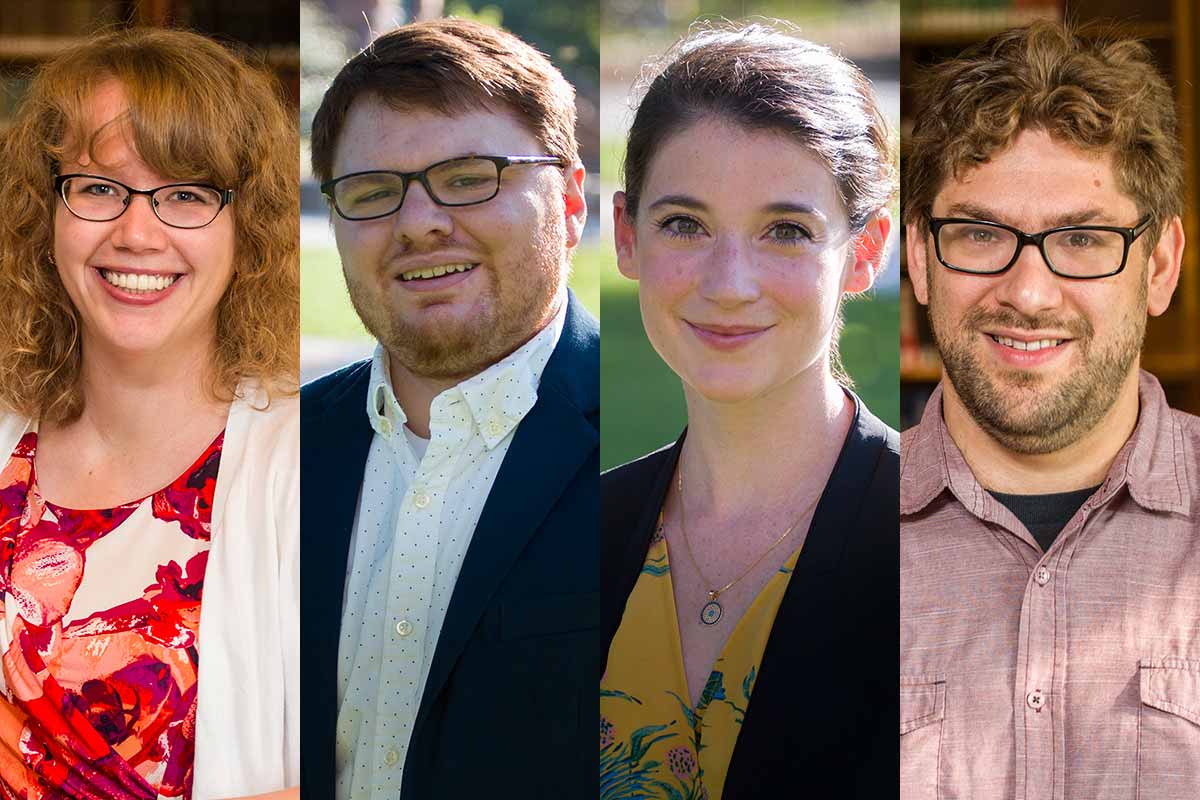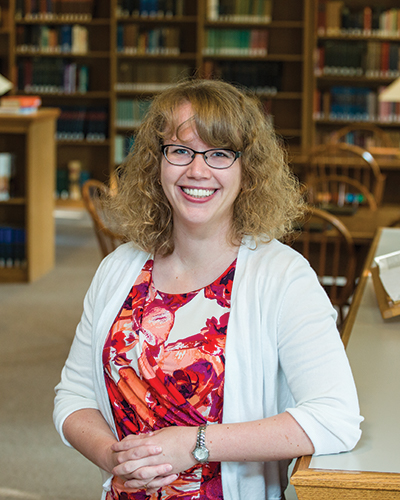 Katie Stewart
Assistant Professor of Political Science and International Relations
Katie earned a bachelor's degree in political science from Dickinson College and a Ph.D. in political science from Indiana University. Her teaching interests include nationalism, Russian and Eastern European politics, authoritarianism, and democratization.
Why did you choose to teach at a liberal arts college?
I loved my undergraduate experience at Dickinson College. I was able to take courses in a lot of different fields, ranging from organic chemistry to a seminar on Bach. The liberal arts provided a breadth of knowledge and skills that I've found useful in so many, sometimes unexpected, ways. Knox's small classes are comprised of students with a wide variety of perspectives and experiences, creating an atmosphere that sparks dialogue and deep learning from one another. It's the type of experience you can't get in a large lecture hall.
If funding and time were no obstacle, where would you direct your research?
I would study how Russian nation-building and foreign policy are influencing the identities of Russian minorities in all of the post-Soviet countries with ethnography, surveys, and focus groups. I plan to start a bit smaller with fieldwork in Estonia.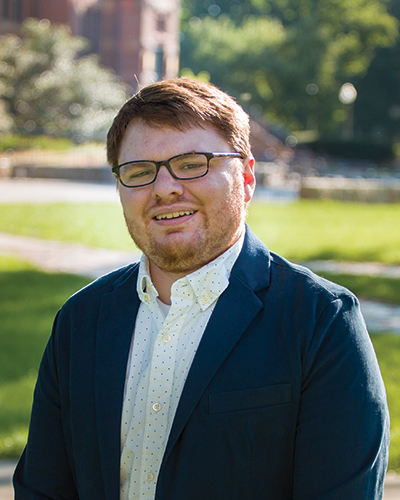 Pierce Gradone
Assistant Professor of Music
Pierce earned a bachelor's degree in music composition and theory from Florida State University, a master's degree in music composition from The University of Texas at Austin, and a Ph.D. in music from University of Chicago. He loves musical theatre, and his dream is to adapt a work of science fiction for a chamber orchestra with electronics.
How did you first get interested in your academic field?
My parents were both amateur musicians, so music was an integral part of my family life growing up. My interest in composition actually came from hearing Elton John on the radio. I was absolutely obsessed with "Bennie and the Jets," and I was determined to reproduce it myself. So I began tinkering on our upright piano and slowly figured out the rhythm, chords, and melodies until I could recreate the song entirely on my own. I then quickly realized I could manipulate those chords to create new songs and began to write silly songs to perform for my family and friends.
Describe a favorite teaching moment.
After hearing his own music played for the first time, one of my composition students, still slightly in shock, told me, "I never thought I'd ever be able to produce something like this." Empowering students' creativity is one of my favorite parts of teaching, so seeing it pay off in such a tangible way was truly inspiring.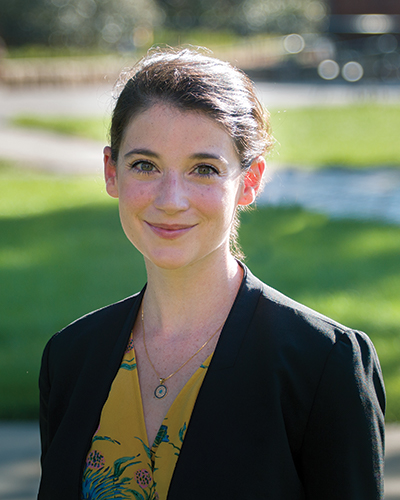 Roya Biggie
Assistant Professor of English
Roya earned a bachelor's degree in English from St. Mary's College of Maryland, a master's degree in English from Georgetown University, and a Ph.D. in English from the CUNY Graduate Center. Her teaching interests include early modern English dramas.
How did you first become interested in your field?
When I first read Renaissance drama and learned that these plays were written during the rise of the anatomy theatres, I was hooked. I became interested in how the period's drama staged theories of the mind and body, including those that were inherited from the Greeks and those that arose with advances in medicine and anatomy.
Describe a favorite teaching moment.
In an upper-level Shakespeare course, I assigned a performance project that required students to work in groups, memorize lines, and perform 10-20 minute scenes at an event that was open to the entire college community. Most of my students had no prior acting experience and were, understandably, very nervous. As the performance drew near, my students became more enthusiastic about their collaborative work; that is, while the thought of performing was still a source of anxiety, students would excitedly tell me about potential costuming choices or how they'd decided to perform a specific line. On the night of the performance, they were glowing in anticipation. They admitted that they did, in fact, want an audience despite initially keeping the event from their friends.
I bring up this performance project because I was just as surprised by the assignment as my class. While I initially hoped the project would help them think about Shakespeare's work as script, I later realized that it also, in a small way, showed students the joys of risk-taking, of being uncomfortable, and perhaps even, the satisfaction we feel when embarking on new and difficult terrain.
Jonah Rubin
Assistant Professor of Anthropology-Sociology
Jonah joined the Knox faculty in 2017 after earning both a master's degree and a Ph.D. in anthropology from the University of Chicago. He also earned his undergraduate degree, in Latin American Studies, from that institution. His teaching interests include science and technology, political anthropology, crime, human rights, memory, and medicine and the body.
How did you get interested in anthropology?
I only discovered the discipline during my senior year in college, after trying (and failing) at public policy, history, political science, and half a dozen other disciplines. It was like a light bulb went off in my head. Anthropology begins by listening carefully to the people we work with: how they think about their own lives, how they talk about what they are doing, and how they undertake actions to reproduce or change the worlds they live in. It was the power of this relatively simple idea—that our understanding of the world needs to emerge from the diversity of the ways people live in it—that really attracted me.
If funding and time were no obstacle, where would you direct your research?
The Spanish government has refused to fund efforts to locate and exhume the 130,000+ civilians who were murdered by fascist forces during the Spanish Civil War and ensuing Franco dictatorship. Spanish forensic teams are forced to operate on a shoestring budget to search for the missing and return their remains to loved ones for a dignified burial. I would like to see these exhumations fully funded so that the names of all the missing might be known—and, as a purely selfish endeavor, I'd like to have a mixed ethnographic-archaeological-forensic field school to accompany this work as well.