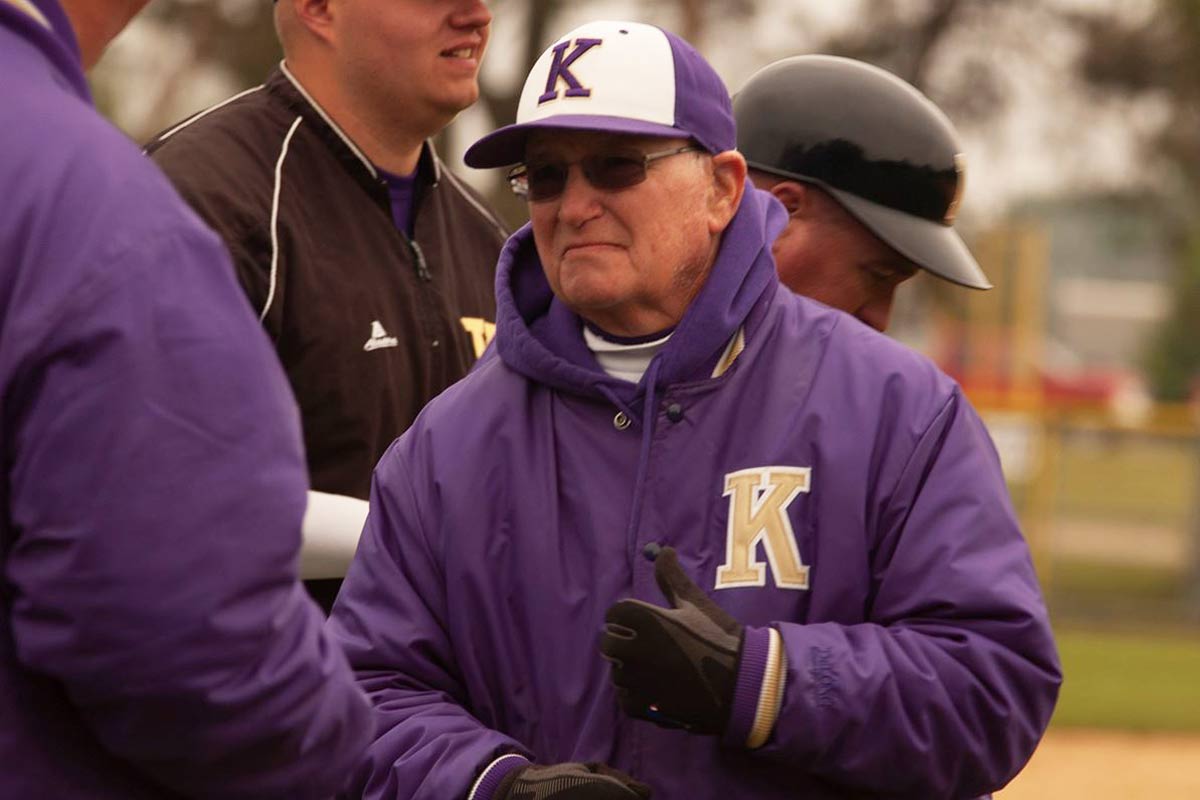 Longtime baseball coach James R. "Jimmy" Isaacson passed away on Friday, December 21, 2018. A head baseball coach, he led Knox to more than 119 victories in nine years. When son Jami Isaacson '92 took over as head coach in 1998, the senior Isaacson served as associate head coach for another 13 seasons before retiring in 2012.
Coach Isaacson was named Midwest Conference Coach of the Year twice and led the Knox baseball team to five conference tournament appearances. His 1997 team won 20 games, a Knox record until 2013, when the team won 22 games. He was also an assistant coach when the 2008 team won the Midwest Conference Championship.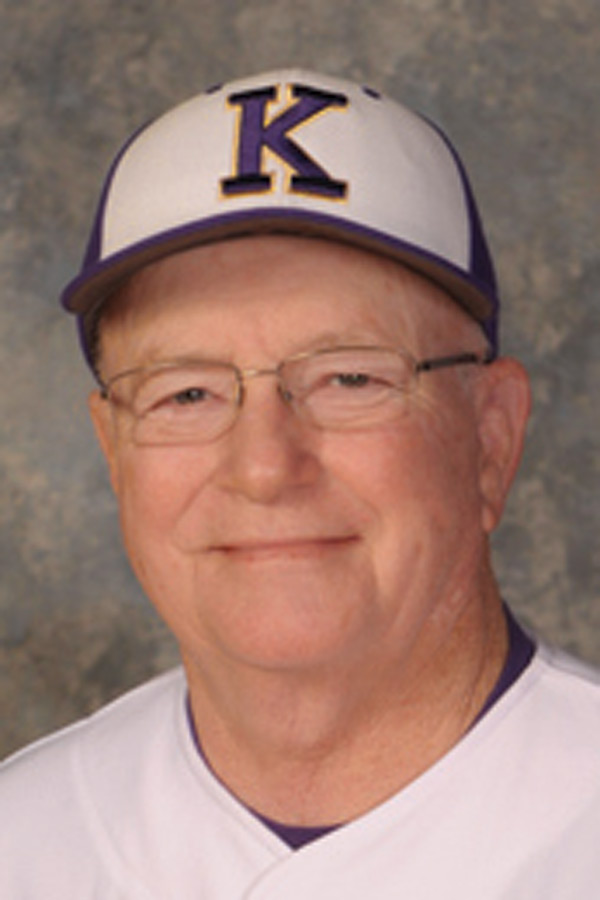 Jimmy coached baseball for 48 years, all in the Galesburg area. He won 1,172 games while coaching for the Galesburg Post 285 legion program, Carl Sandburg College, the Galesburg Pioneers, and Knox College. Jimmy also co-founded the Galesburg JFL program and served as a board member for 30 years. He coached JFL, YMCA basketball, and the Traveling Streaks. Jimmy served as an associate scout with the Cleveland Indians from 1972–77 and with the Tampa Bay Rays from 2002–10. He was the Galesburg Jaycees "Community Man of the Year" in 1980.
Both players and colleagues say that his leadership on the field was unmatched. He demanded excellence, but was the first to congratulate players as they walked off the field. Baseball wasn't just a game to him, it was a way to teach life lessons. His players always knew that he cared for them and in turn they cared for him.
He is survived by wife Pat; children Jodi White of Palm Springs, California, Jami Isaacson of Galesburg, and Amy Crain of Shell Knob, Missouri; sister Beverly Kay of Salem, Oregon; grandchildren Nick Hyman, Jillian Brackett, Peyton Isaacson, Nolan Crain, and Avery Crain; and a great-grandson, Nathan Hyman.
Memorial gifts may be made to Hospice Compassus (www.compassus.com) or the Knox College Jimmy Fund at knox.edu/jimmyfund.