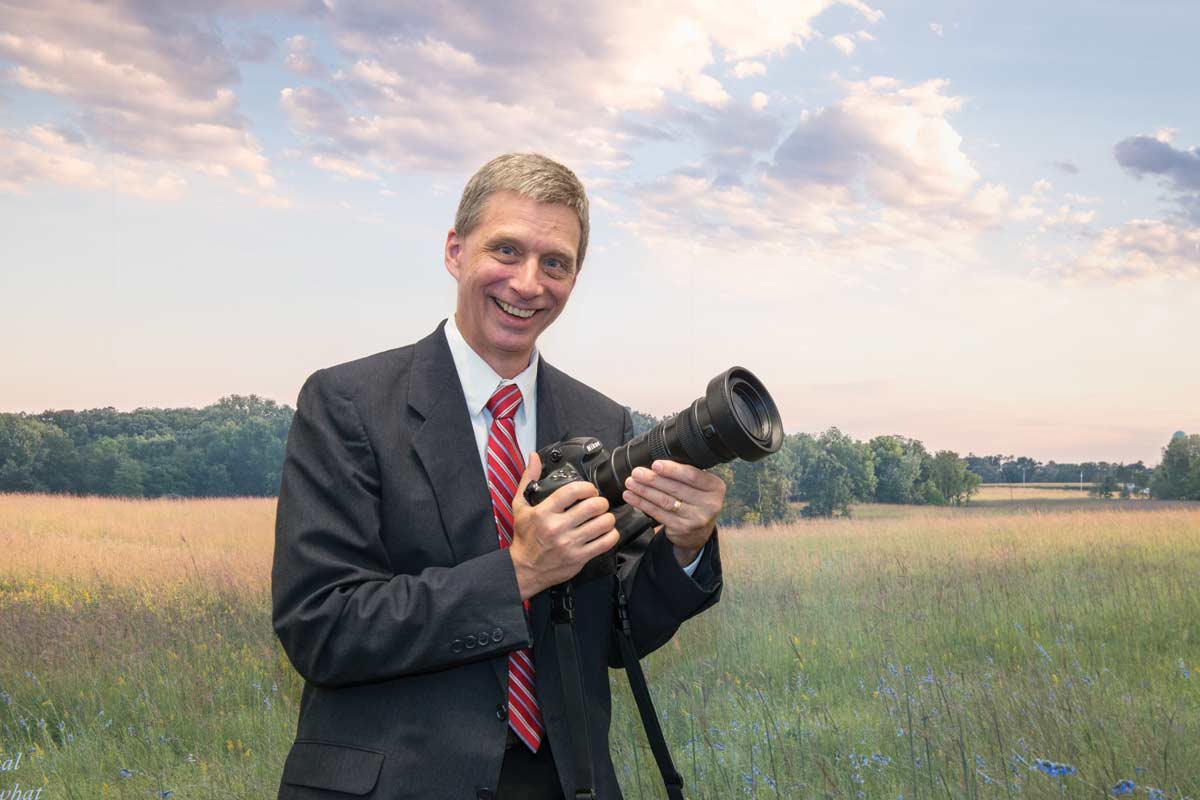 Vitals
Hometown: St. Louis, Missouri
Major: Philosophy
Campus Involvements: (Previously) Manager, Media Relations and Photo Service; Manager of Media and Photography; Associate Director, Media Relations; Media Relations Manager/Photographer in Office of Public Relations; Associate Director, Media Relations; Associate Director of Communications. (Now) Retired.
Three Facts about Peter
He's a member of the Class of 1974, but he didn't complete his degree until 1990, because, he says, "I was challenged by the academics."
He is the genius who came up with the idea for Stephen Colbert's non-flammable Knox College diploma, which he attempted to burn after Knox awarded an honorary degree to Bill Clinton in 2007.
He is the proud father of two Knox alumni, Jeff Bailley '05 and Erica Bailley '08.
How did you decide to go to college at Knox?
There's a PR lesson here—how reputations change much more quickly now, compared to the way it was in 1970, when I was looking at colleges. A friend of the family, someone with extremely conservative political views, recommended Knox, undoubtedly because they felt Knox was a very conservative college. And in fact, Knox did have a very conservative reputation—about 20 years earlier. But that particular detail didn't matter. Liberal or conservative, I came to Knox intending to major in philosophy because I enjoyed arguing in class. I would have done that, no matter where I went.
Why did you stay at Knox?
I left school in 1973 and started working in Galesburg—first as a bike mechanic and overnight radio DJ (at the same time), then as a reporter for radio and newspaper. I joined the Knox public relations office in 1985. I stayed for the same reasons I came—students and faculty at Knox, and my acquaintances in Galesburg, are friendly, creative, and compassionate. As one of our many advertising slogans put it, "Knox: The Best!"
Now that you've officially retired, what's next?
In addition to cleaning house of surplus stuff, I'm covering some campus events on a freelance basis. That included Rep Term, because I both fell in love with and learned a lot about photography from the Knox Theatre Department, and the Whale Project, because, like so much at Knox, it's an incomparable opportunity.