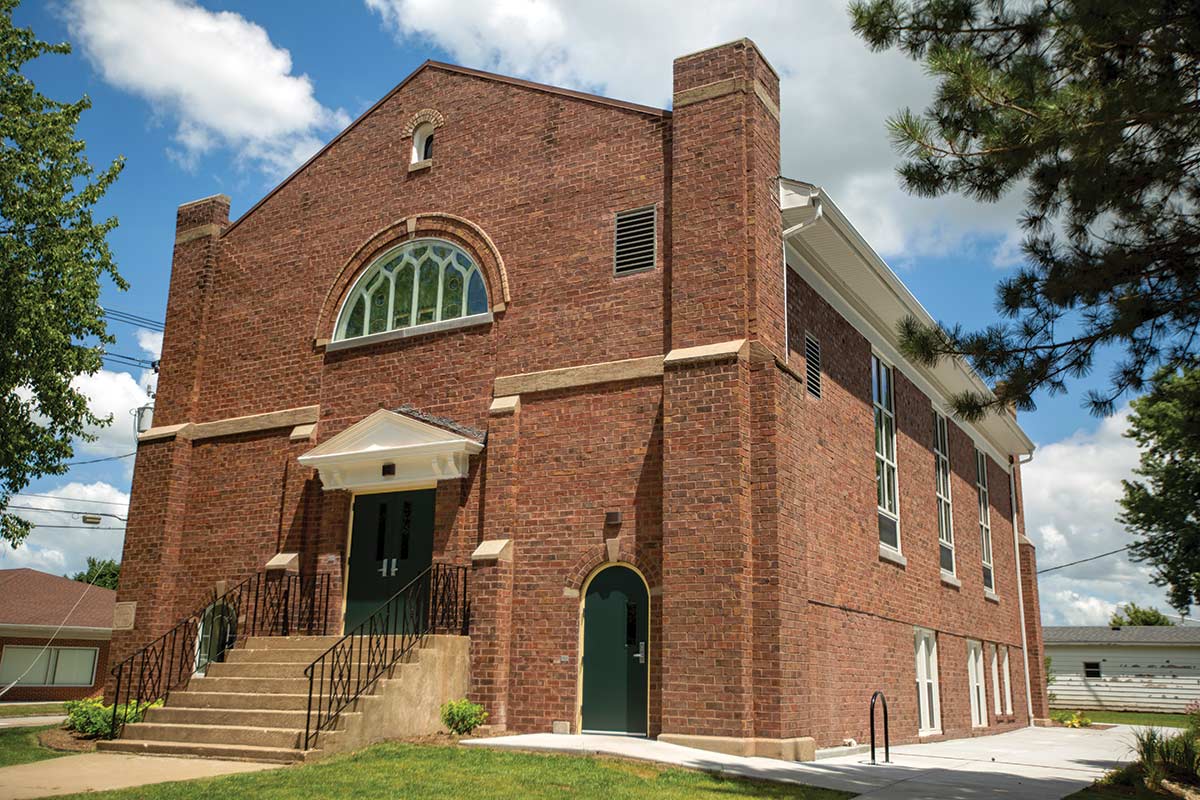 The Intercultural Life and Spiritual Life Offices have a new home on the Knox College campus: the House of Peace and Equity, also known as the HOPE Center.
The HOPE Center opened in April and contributes to Knox's goal of creating an inclusive campus community. It features open, flexible spaces that students and other members of the Knox community can use in a variety of ways, such as for worship, prayer, meditation, and reflection. In addition, students can use the center as a study space and for club meetings, programs, and socializing. The building also includes conference rooms, offices, gender-neutral bathrooms, a big-screen TV, and a kitchen.
"We envision it as a place where students from all social identities can feel welcome, find affirmation, find mentorship, find community, and find peace," said Vice President for Student Development Anne Ehrlich. "Intercultural Life and Spiritual Life are both housed there in support of that goal: Whatever your race, ethnicity, sexual orientation, religion,
disability status, or gender, you belong there."
The building that now is the HOPE Center previously served as the longtime home of a Galesburg church. The building became available when the congregation decided to relocate elsewhere in Galesburg and was purchased thanks to the generosity of 10 members of the Knox College Board of Trustees. The renovation was funded by an anonymous donor.
The creation of the HOPE Center is "representative of the primacy of celebrating the diversity within our community, and creating space in which we can move from diversity to inclusion," Ehrlich added. "That goal, of course, has deep roots in our mission and history, and is a focus of so much of the life of the College. Dedicating such a beautiful, large space to those efforts reinforces that equity and justice are of primary importance at Knox."