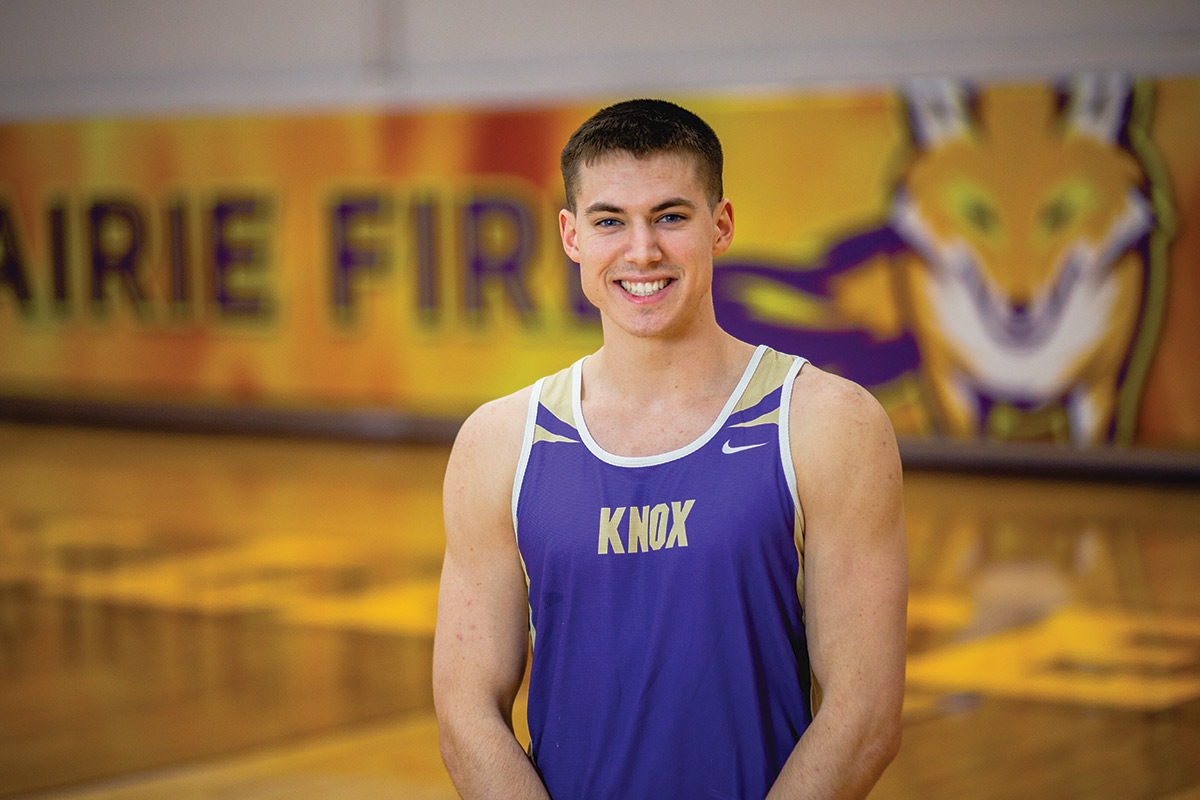 Austin Rauch came to Knox already familiar with the top spot on the podium as an Illinois High School State Champion in the high jump.
Now sporting purple and gold, the first-year is continuing his champion career at Knox. In his first meet for the Prairie Fire, Rauch made the second-best jump in school history. Two meets later, with a jump of 2.08 meters (6 feet, 9.75 inches), he set a new school record. That jump also gave Rauch a fourth place national ranking, which qualified him for the NCAA Division III Track and Field Championships.
Traveling to Boston in early March, Rauch placed sixth overall at the meet, earning him All-American honors.
"Austin's a fantastic young man. He works hard and has a great competitive spirit," said Athletic Director Daniella
Irle.
In his short career at Knox, Rauch has also been named Midwest Conference Field Performer of the Week twice and was named Newcomer of the Year by the conference. At the Prairie Fire Awards Banquet this spring, he received the Cleave Bridgman Trophy for outstanding performer in an individual sport and the Harley Knosher Male Athlete of the Year Award.
"Having this caliber of athlete isn't just an asset to the track and field program, but benefits all Prairie Fire teams as well as the College," said Irle. "It makes Knox a much more attractive option when we're recruiting new coaches and especially new student-athletes."
Rauch is the 15th student-athlete in school history to represent Knox at a national championship.