A liberal, is obviously distinct from a professional, education. A liberal education is fitted to occupy the mind, while its powers are opening and enlarging; a professional education requires an understanding already cultivated by study, and prepared by exercise for methodical and persevering efforts.
—"Reports on the Course of Instruction in Yale College," 1828
For more than a century, the Yale Report set the standard for what a liberal arts curriculum should include. Students should study rhetoric, logic, composition, and history (preferably through the study of ancient Greece and Rome). They should gain a basic understanding of the physical sciences, mathematics, humanities, and art. Most importantly, they should use this knowledge to become better citizens, knowledgeable of both their own rights and their responsibilities toward others. In practice, while the goals of a liberal arts education remain the same—to teach students how to think critically, write and communicate clearly, and solve complex problems—Knox's liberal arts curriculum continues to evolve to address the changing needs of the students it serves. At the start of the 2018–2019 academic year, Knox debuted its first curriculum updates since 2002. Here are four things that have changed.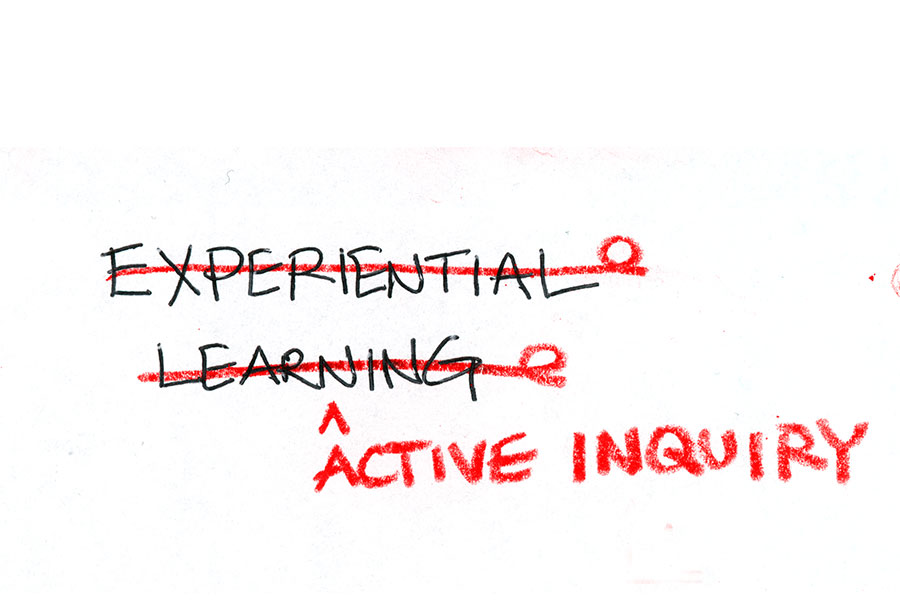 1. "EXPERIENTIAL LEARNING" IS NO LONGER A SPECIFIC REQUIREMENT, BECAUSE IT'S IDEALLY PART OF EVERYTHING STUDENTS DO.
There's wide consensus among academics that one of the most effective ways to build analytical and problem-solving skills is to give students opportunities to put those skills to use in real settings. Prior to this year, the "experiential learning" requirement was intentionally broad and not necessarily even a formal academic experience—volunteer work or a campus or summer job also qualified.
With the new curriculum, students are encouraged to have as many of these opportunities as possible. To meet the new "active inquiry" requirement, students are encouraged to take an immersion term, choose from a growing list of courses that include an immersion component (see the other features in this issue for a few new examples), or take on independent research. Internships, community service, and study abroad are still considered "active inquiry" as well. Further, to ensure that every student has the means to pursue active inquiry, each will receive a $2,000 Power of Experience Grant in their junior or senior year to help pay for travel and living expenses or equipment and supplies.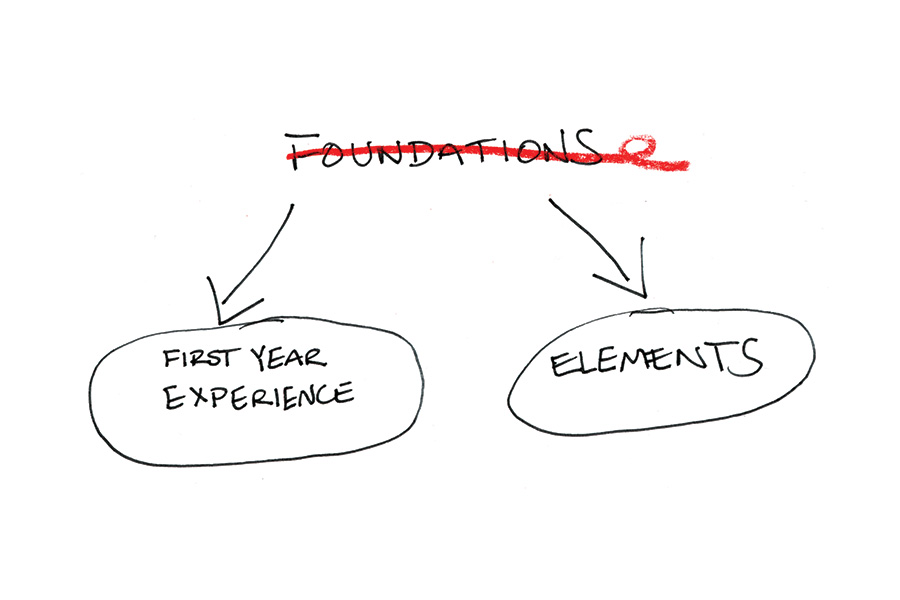 2. THE FOUNDATION OF AN EFFECTIVE LIBERAL ARTS EDUCATION ENCOMPASSES MORE THAN GENERAL EDUCATION COURSEWORK.
The new curriculum divides what used to be known as "Foundations" into two new categories: First Year Experience and Elements.
The focus of First Year Experience is to offer more guidance for students as they transition to college, especially first-gen students. Think of it as orientation that lasts for a full year. Perhaps the best place to see this change in action is in Knox's new living-learning communities. A group of 16 students lives together in the same suite and takes the same First-Year Preceptorial section with faculty members who plan additional activities and conversations with the group throughout the entire academic year. The goal is to build a stronger connection between students and their advisors and to create a real community that not only studies the same material together but acts as a support network.
On the academic side, the new curriculum turns the focus from completing specific courses to developing specific skills: learning to communicate in a second language, learning to make art, learning to conduct scientific research, learning to analyze human behavior within a social context.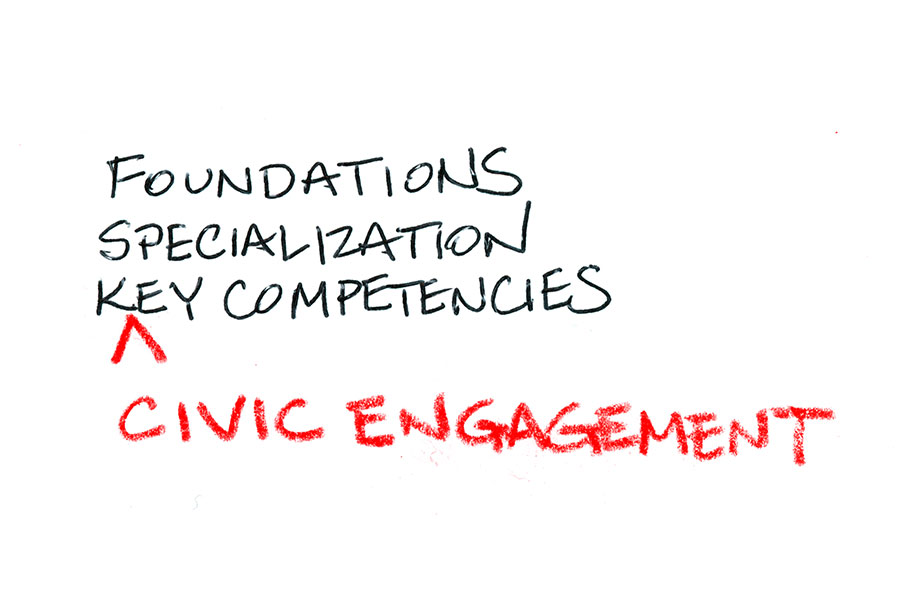 3. CIVIC ENGAGEMENT MUST BE A FUNDAMENTAL PART OF A LIBERAL ARTS EDUCATION.
From its founding, Knox College has always been deeply engaged in matters of the world outside. Its original Circular and Plan announced its opposition to slavery in all forms and its commitment to ensuring opportunities for all qualified students, regardless of their financial means. Even today, Knox's mission statement describes the institution as "a community of individuals from diverse backgrounds challenging each to explore, understand, and improve ourselves, our society, and our world."
In that light, the addition of a formal civic engagement requirement to the curriculum is simply a continuation of that ethos. Students will be asked to explore questions of power and inequity from the perspectives of different cultures as well as to investigate the effects of collective action and the social consequences of technological and scientific advances.
Because these are issues that affect every academic discipline, there are no specific courses required. Instead, students will work with their advisors to identify courses within their major that explore these topics. They can also fulfill the requirement through community service, study abroad, or an internship that focuses on social responsibility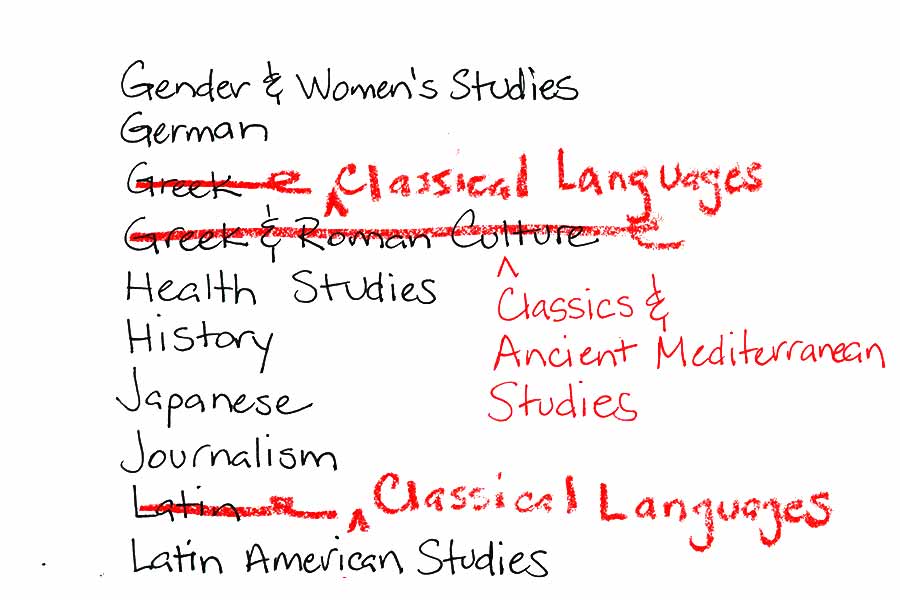 4. TIMES CHANGE—AND SO DO MAJORS.
According to faculty and administrators who were part of the process, the new curriculum is more an affirmation of practices that already existed at Knox rather than a wholesale renovation. The most noticeable changes are probably the introduction of the bachelor of science degree option for nine STEM fields, which adds additional science coursework to prepare students for graduate programs in the sciences and future scientific careers. The curriculum also re-introduces the business and management major—long the most popular minor at Knox—as well as new minors in peace and justice studies and archaeology.