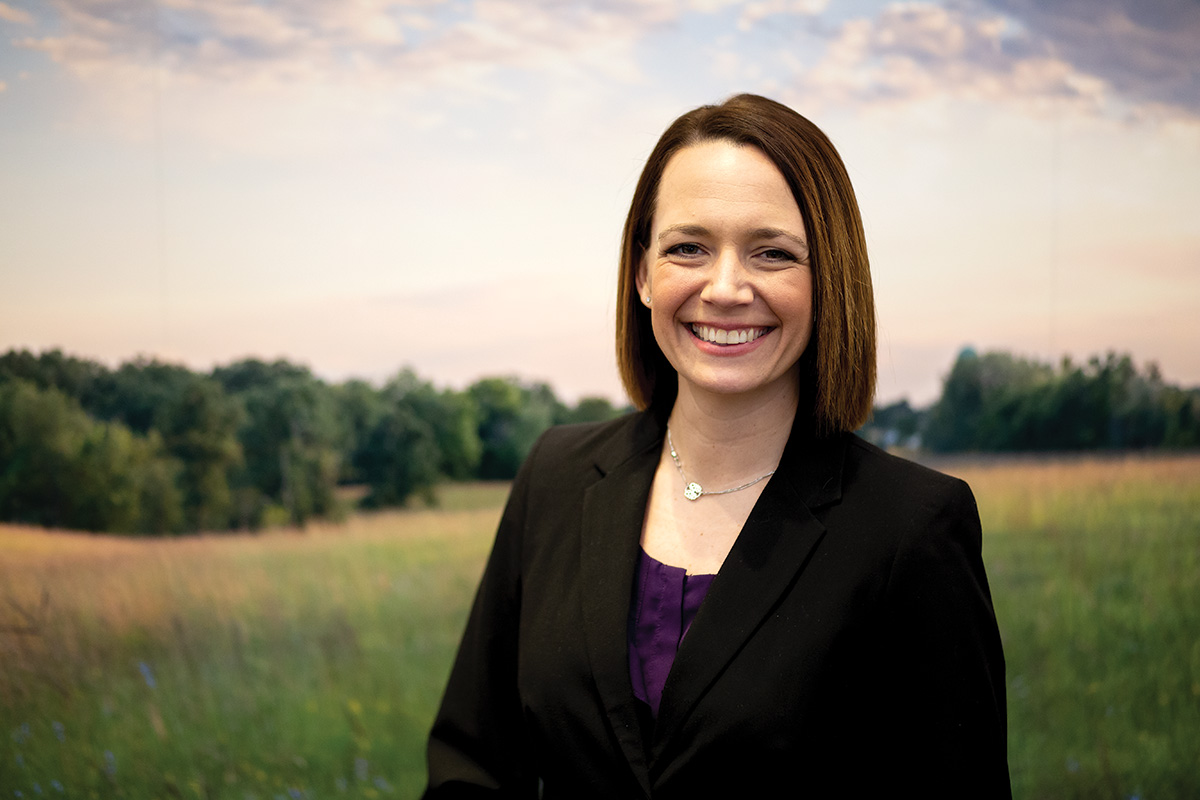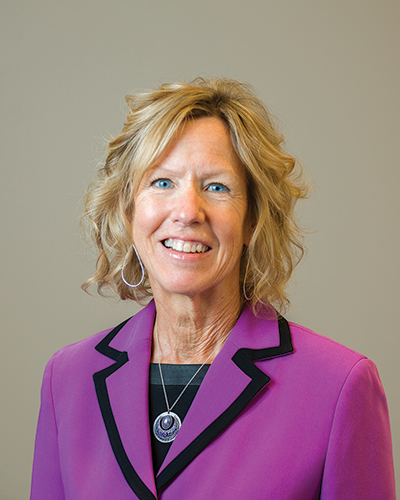 Many changes are afoot on the third floor of Alumni Hall, home to Knox's alumni engagement offices, especially at the leadership level.
In February, the Office of Advancement welcomed Sarah Byrd in the new position of executive director of annual giving and alumni engagement. In this new role, she will provide strategic direction for fully integrating engagement and philanthropy among the Knox community by creating and maintaining pathways for alumni and other constituents to engage with the College as guests, lifelong learners, volunteers, and donors.
"Really great things are already happening at Knox and the potential to do even more is huge," says Byrd. "I want to be a part of that."
She comes to Knox with leadership experience in fundraising and alumni relations from Earlham College in Richmond, Indiana. Prior to joining academia, she worked in development and administration in the nonprofit sector. Byrd received her bachelor's degree in English from Wittenberg University.
Meanwhile, longtime alumni relations director Carol Brown '99 retired on June 30, 2019, after 25 years with the College. Well-known and well-beloved among the entire alumni community for her work coordinating the College's annual Homecoming celebration, Brown looks forward to coming back to Knox as an alumna—though maybe not this year. "I hope to come and run in the Homecoming 5K on Saturday morning, but, because Homecoming was such a big part of my work, I think it's best to let more time pass between being coordinator and participant."
Future plans include some "bucket list" travel and the possibility of teaching sociology as an adjunct at Carl Sandburg College, as well as serving as "Uber driver" for granddaughter Lucy. "We are definitely staying in Galesburg—our friends and family are here, and we love the community!"