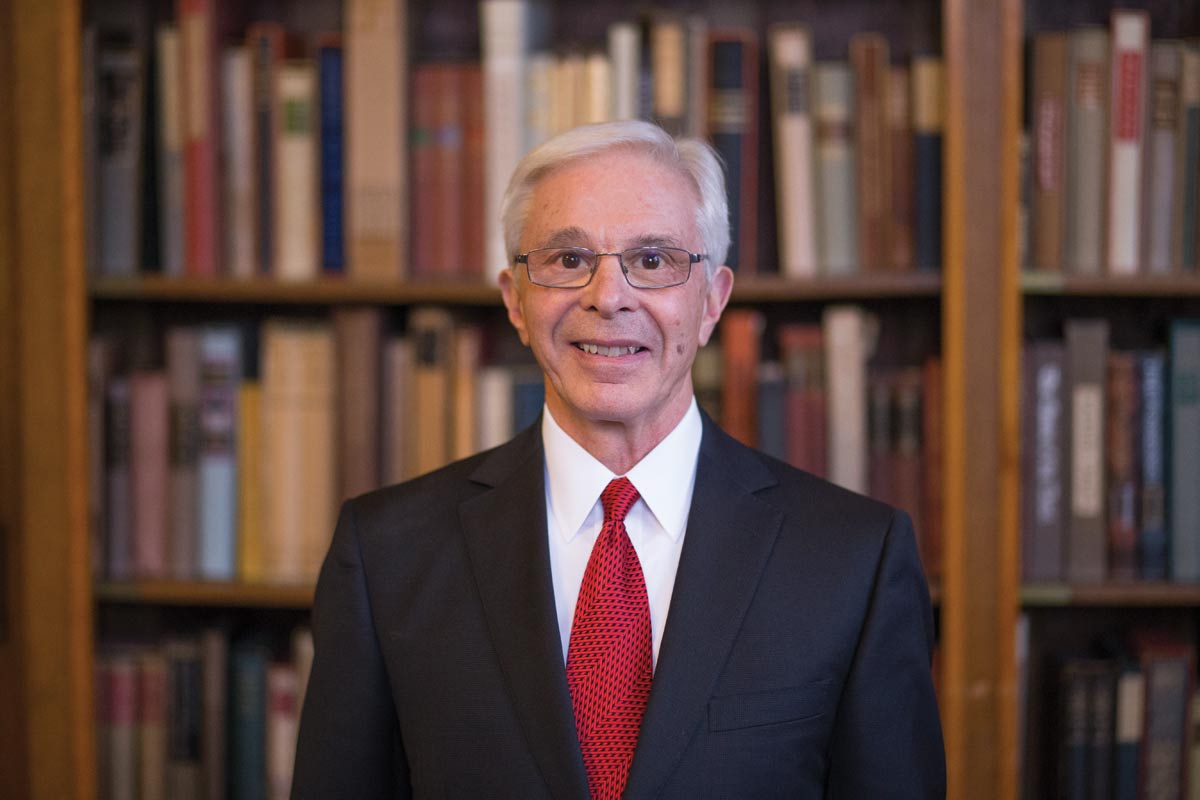 Joe Cecchi has always enjoyed "building and tinkering," as he puts it. After graduating with a bachelor's degree in physics from Knox, he earned a Ph.D. from Harvard University. It was there that Cecchi's interest in semiconductor research—the design and operation of the chemical reactors that fabricate the small devices that power computer chips—blossomed. Since then, he has mentored more than 24 master's and doctoral students and supervised undergraduates in his labs—many of whom served as co-authors on his 100 peer-reviewed research publications and as collaborators on his 10 patents.
He also made an impact beyond the lab, first as director of Princeton's graduate program in plasma science and technology and director of the New Jersey SEMATECH Center of Excellence for Plasma Etching, then, after joining the faculty of the University of New Mexico's School of Engineering, as chair of the chemical and biological engineering department and then dean of the School of Engineering, where he oversaw exponential growth in the school's undergraduate and graduate programs.
That growth has been driven by economic development and outreach. For 17 years, Cecchi has served on the board of directors of STC.UNM, the university's technology transfer and startup incubator organization, and is currently its vice chair. When he joined, annual revenue from licensing the university's intellectual property was about $390,000. Now, STC.UNM brings in more than $2 million each year in licensing and supported more than 80 startups. "Our greatest impact has been to transform the culture of the campus into one in which invention and innovation are exciting new avenues."
Why did you choose Knox?
MIT was my first choice, and I was admitted there. As I came closer to a decision, though, I realized that college was about much more than what to major in. In the end, I decided I really fit better in a small liberal arts college with strong science and math programs, where I would also have the opportunity to explore a range of other offerings. This led me to Knox. The Knox faculty were of high quality, committed to undergraduate education, and easily accessible. This was particularly true for the physics faculty, Professors Priestly, Green, Boyd, and Salter. I also had the opportunity to spend a term of my junior year at Argonne National Laboratory.
How did those experiences direct the path of your life and career?
Knox gave me a close-up view of how attractive an academic career could be. I went on to a 45-year academic career—21 years at Princeton University and 24 years at the University of New Mexico. In addition to my teaching and research as a faculty member, I also became interested in academic leadership. In these administrative roles, I found that I drew often on my Knox experience and came to further appreciate the value of the liberal arts education that I received here.