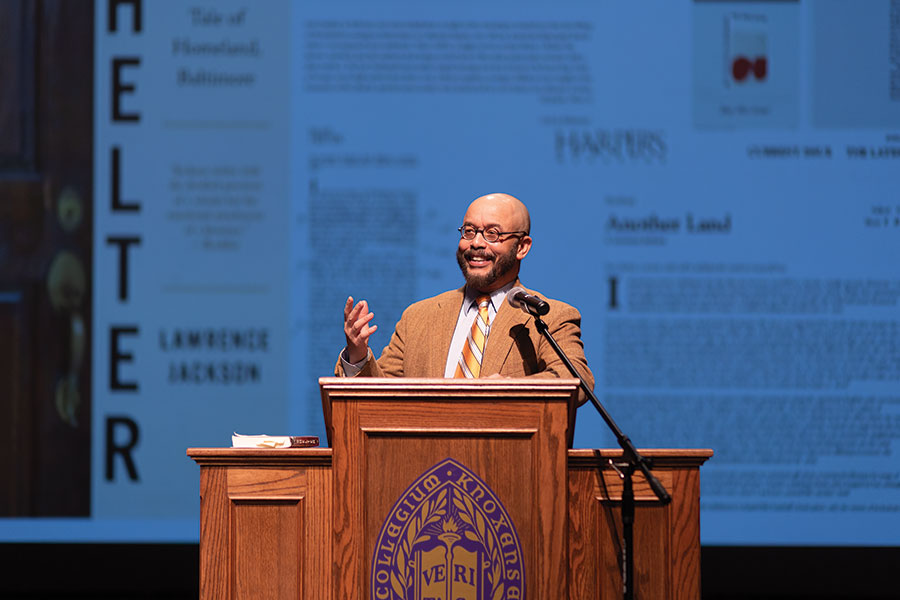 Lawrence Jackson, Bloomberg Distinguished Professor of English and History at Johns Hopkins University, was the keynote speaker for the 2023 Martin Luther King, Jr., Day Convocation at the College.
Jackson's speech centered around King and his legacy. Jackson was born in Baltimore just weeks after King's assassination. He discussed how he learned about police brutality and inequality, and their effects on him.
"By the time I got to college, I had more intimate experiences with classic forms of injustice," Jackson said.
Jackson delved into the different eras of King's work, his mature vision, and how the groundwork he laid is as important as ever in today's society. He touched on what he considers one of King's most important speeches in which he broke ties with the administration of President Lyndon B. Johnson and opposed the Vietnam War. Jackson cited that war as well as current wars as causes of racial imbalance in the United States. He implored those in the crowd to seek their own knowledge on the topics of inequality and race in America.
"I try to encourage the striving of the people I encounter, my children, and myself. I encourage you on this King holiday to [embrace] your extraordinary potential and to strive nobly to remake a more peaceful and honest world," Jackson said.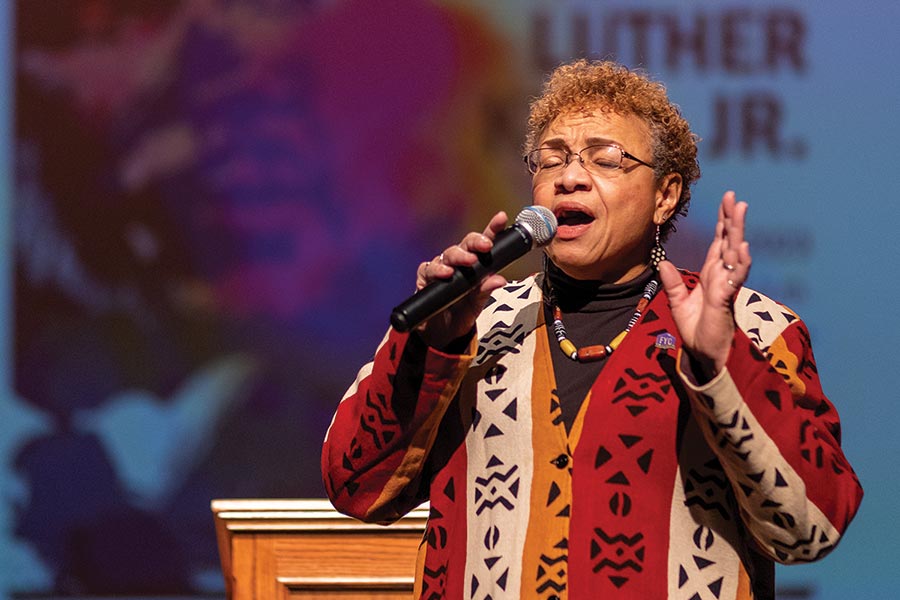 The audience included faculty, staff, students, and community members, including Gale Scholars, Galesburg-area high school and junior college students, as well as prospective students visiting for the Winter Open House. Before introducing Jackson, President C. Andrew McGadney brought adjunct instructor and acclaimed jazz vocalist Semenya McCord '71 to the stage for a rendition of "God Bless the Child," a song co-written by singer Billie Holiday.
An author and essayist, Jackson also founded the Billie Holiday Center for the Liberation Arts, which showcases the arts, history, and culture of Baltimore.
Following his speech, Jackson answered questions from the crowd and discussed how to be a better ally against injustice and the need to develop a willingness to learn about inequality and the lives of those around you.
Free copies of Jackson's memoir, Shelter: A Black Tale of Homeland, Baltimore, were available, and Jackson signed copies of the book while meeting with community members.