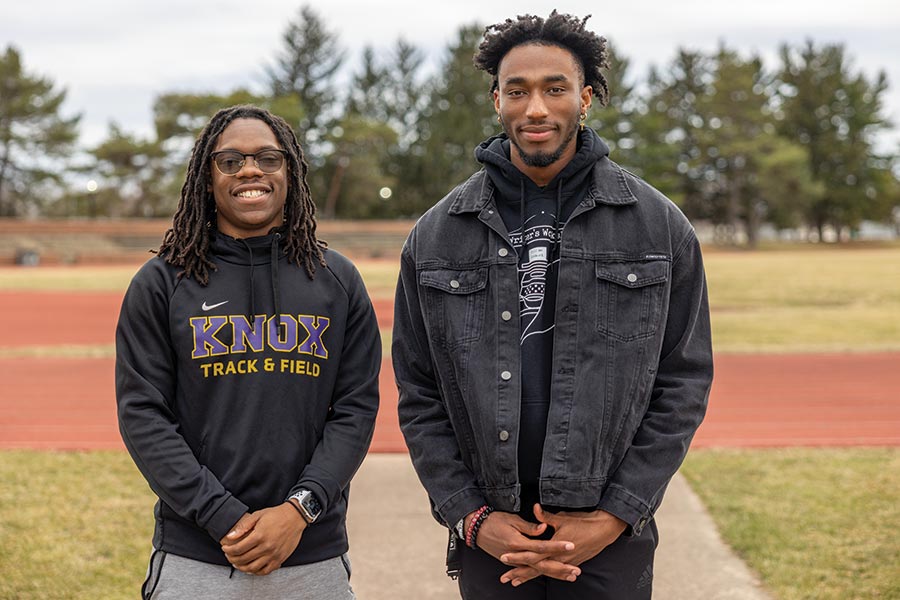 Junior Tyrell Pierce and senior Derrick Jackson earned All-American status at the 2023 NCAA Men's and Women's Division III Indoor Track and Field Championships March 12, 2023.
Pierce finished fifth overall in the men's 400m with a personal record (PR) and Knox record time of 47.87 seconds. Jackson placed fifth overall in the men's 60m (6.79). His time was also a PR and Knox record.
"These were well-executed races and we got PRs out of them," said head coach Evander Wells. "We can't ask for anything more than a PR in a championship final."
The two fifth place finishes gave the Prairie Fire enough points to place 25th in the nation.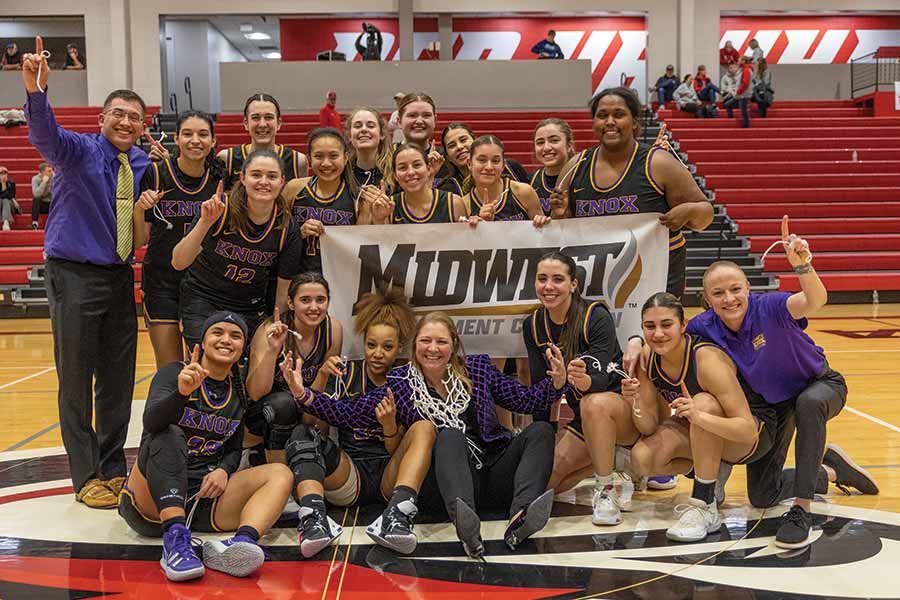 Earlier in the month, the women's basketball team made its first trip to an NCAA tournament. The Prairie Fire lost to 15th-seeded Loras College, 68-56, on Friday, March 4.
"We fought hard the whole game," said head coach Kira Mowen. "We proved that we belong at this level and I could not be any prouder of this team. They bought in this year and played their hearts out every game."
Knox finishes the season with a program-best 22-6 record. The Prairie Fire was 15-1 in the Midwest Conference and co-champions in the regular season before winning a berth at its first-ever conference tournament.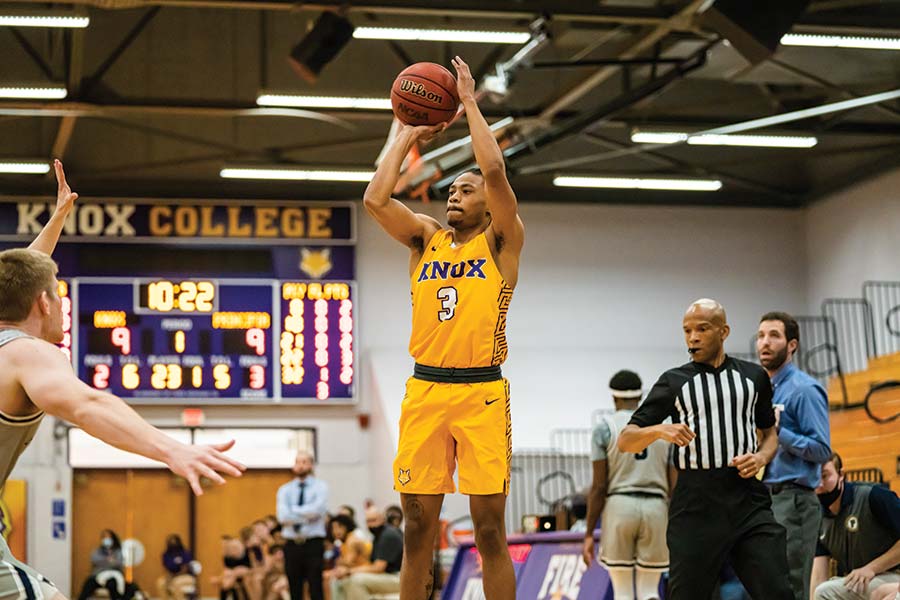 In men's basketball, senior Jordan Rayner earned second team all-conference honors. Rayner finished the season fourth in the league in scoring, racking up 15.7 points per game. His .430 shooting percentage was also seventh in the conference.
Rayner also became just the 10th member of the 1,000 point club for the men's basketball program at Knox. He finishes his career with 1,357 points, fifth most in school history.