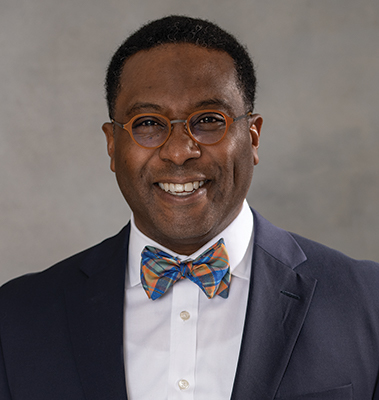 As I write this letter, the Knox campus here in Galesburg is in the midst of a much needed break between our winter and spring terms. The last year here at Knox has been filled with many successes, but also many challenges. I have finally been able to participate in many of the beloved Knox traditions put on hold due to the COVID-19 pandemic. I was able to experience my first Flunk Day! Pumphandle, the Founders Day celebration, in-person Homecoming weekend and I-Fair are important events for our community, and I am so glad I was able to participate in them.
Our student athletes in women's basketball, under the leadership of Coach Kira Mowen, won their first-ever Midwest Conference Championship and earned a spot in the NCAA Division III tournament. Coach Evander Wells led sprinters Derrick Jackson and Tyrell Pierce to All-American honors on the track along with dozens of All-Conference honors and Knox record-breaking performances by many track and field athletes.
The College launched our "Abolition for All Time" Humanities Lab funded by a $1.2 million grant from the Andrew W. Mellon Foundation with the purpose of understanding historical and contemporary social justice issues. With the Prairie Promise and the Prairie Fire Flagship Match we continue to work to make a Knox education affordable for all students. And on #KnoxProud Day in February over 1,600 alumni, parents and friends showed their support for Knox with over $1.3 million in gifts.
These highs were tempered by the unimaginable loss of beloved colleagues, friends, and mentors this year including Assistant Professor and Chair of Economics Jonathan Powers, who also served as the head swim coach and advisor to Knox's water polo clubs; Richard P. & Sophia D. Henke Distinguished Professor of English Monica Berlin '95; Assistant Professor and Chair of Journalism Jim Dyer; and Trustee Laurence Msall '84.
As I reflect on all of the highs and lows of this past year, there is one ever-present theme—community. The traditions we hold dear here at Knox are built on connecting with one another. Success in and outside of the classroom is made possible by working together with colleagues, friends, peers, and teammates. And in our grief it is the support, care, and kindness of this community that helps us to go on.
I know how important this community is for Camille and me, as well as for all of you. In the coming days I look forward to visiting more alumni, parents, and friends nationally and internationally. There is so much I want to share with all of you about the bright future I see for Knox and I hope you all have much to share with me about your aspirations for our great College.
With warmest regards,
Andy