While studying in the Netherlands, Germany, the Czech Republic, and Poland with the Carleton College Women's and Gender Studies in Europe program, Maria Reeves '25 sought out Knox College alumni. Here she recalls some of her experiences sharing College memories with new friends in Europe.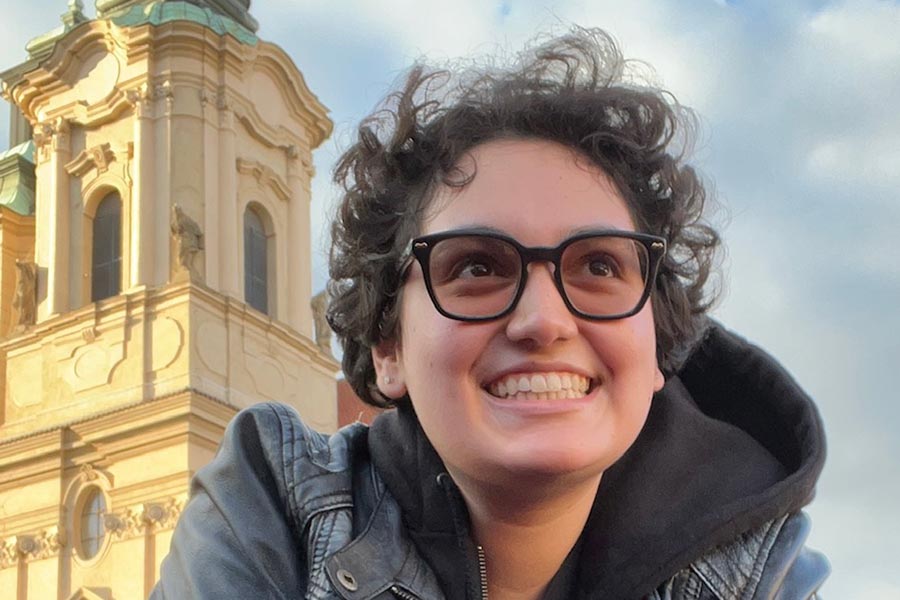 I was the only Knox student among a group of 14 peers and a Carleton professor who traveled throughout Europe to study the policies affecting women and minorities, with crosscultural comparisons to policies and histories around the world. Though I hoped to meet Knox alumni, I didn't expect to find so many who welcomed me and helped me see different perspectives.
During my first year at Knox, I connected with alumni from all over the world virtually and during alumni reunions on campus. Knox alumni are welcoming and always have a great many stories to tell. When I arrived in Germany, I emailed Levi Morgan, associate director of alumni engagement, about my interest in meeting alumni in Berlin. He supplied me with contact information, and I was successfully able to meet four fabulous alumni during my time there.
Alex Burik '14 met me at Checkpoint Charlie
As we walked towards the Französischer Dom, Alex told me that he grew up in Germany, but spent a lot of time with family in Chicago. At Knox, he interned in Germany and now works as a science journalist. We discussed Knox activities, like Pumphandle. It felt unreal to meet another Knox person far from Galesburg. It was also comforting to meet someone who could share familiarity with Knox and the novelty of Berlin.
"Knox's science curriculum made me well-prepared for summer research internships I did in laboratories of the Goethe University Clinic in Frankfurt, Germany, as well as graduate studies in neuroscience. The liberal arts curriculum challenged me to think outside the box when it comes to science and consider the wider relevance of scientific innovation to society at large."
—Alex Burik '14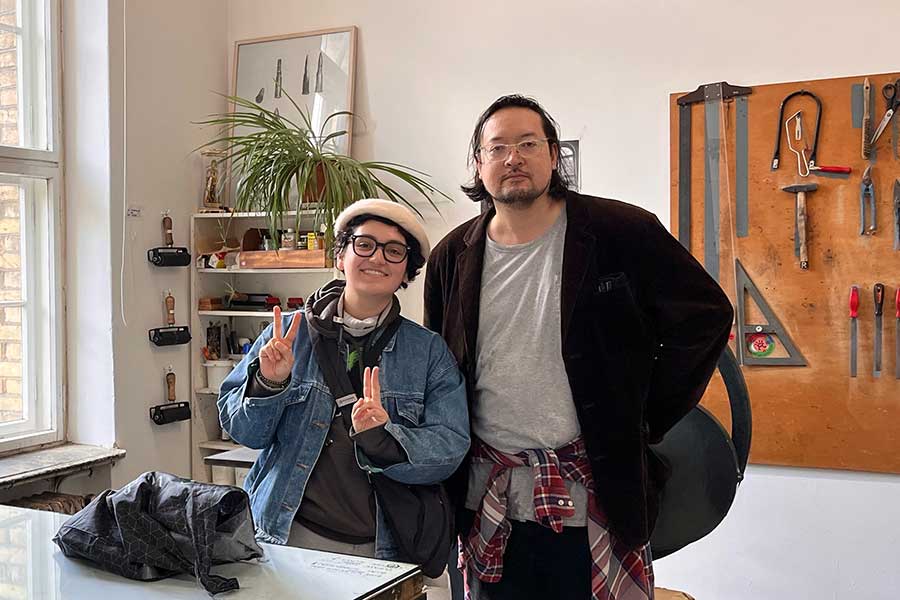 Oliver Rivera Drew '96 at his studio in the Bethanien Kreuzberg
Oliver is an artist who works at the Bethanien Kreuzberg. I was excited to visit because I learned about it on a tour. He showed me the art studio he works in and showed me the printing presses and equipment. He told me about the printing press on the Knox campus and his experiences learning art there. He recently had one of his art pieces published in Catch magazine.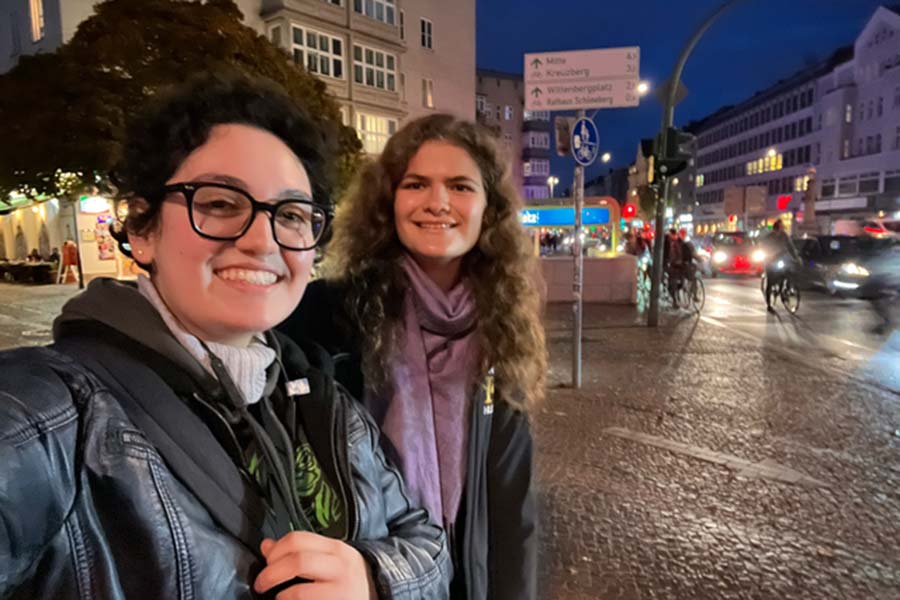 A day in the park with Elena Iatropoulou Bannat '19
We drank tea and, later, walked through one of her favorite parks. Like me, she worked at the Knox Communications Office. With the experiences she gained at Knox, she continued to work in the field of biology. She also is the class correspondent for her graduating class and collects information from them for Knox Magazine.
Interestingly, all the Berlin alumni I met didn't know one another. I connected them, along with Roy Rao '11, whom I did not have the chance to meet. They have now formed an informal Berlin Knox club!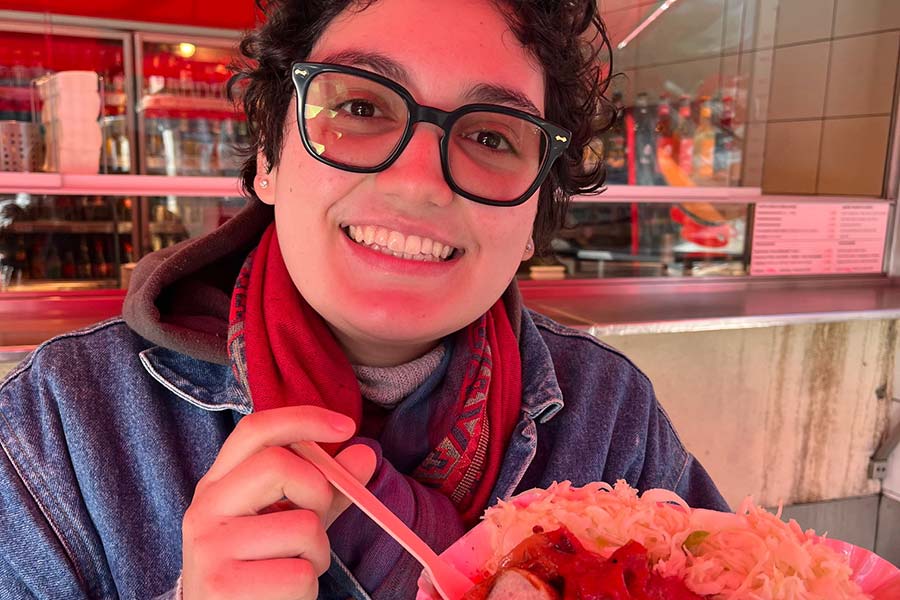 When I got to Prague, I emailed Jennifer Gallas, associate director of donor relations, who connected me with Charlotte Sommer '72. Charlotte answered all of my questions about the political systems and the history of the Czech Republic. She even told me about the evolution of the Czech language. Charlotte filled me in on her experiences growing up in Chicago learning Czech from her family, visiting Czechoslovakia while it was under socialism, and her activism work against communism when she returned to the United States. At Knox, she studied languages and decided to work in Prague after the Velvet Revolution in 1989. She is now a lecturer at the Institute of Fashion and Theater Design. Charlotte showed me parts of Prague that I would not have noticed, such as a new spire on a church, statues in a park near where my lectures took place, an abandoned train station, and the Prague farmer's market and its Czech delicacies.
"Since moving to Prague in 1993, I have hosted numerous visits from Knox faculty, students, and alumni, including the entire Knox Choir during their Prague/Vienna tour in the mid-'90s. Trick question, how many chickens and how many pounds of potato salad does it take to feed a 50 member college choir? (Hint: they ate all 100 slices of my cousin's apple strudel.)"
–Charlotte Sommer '72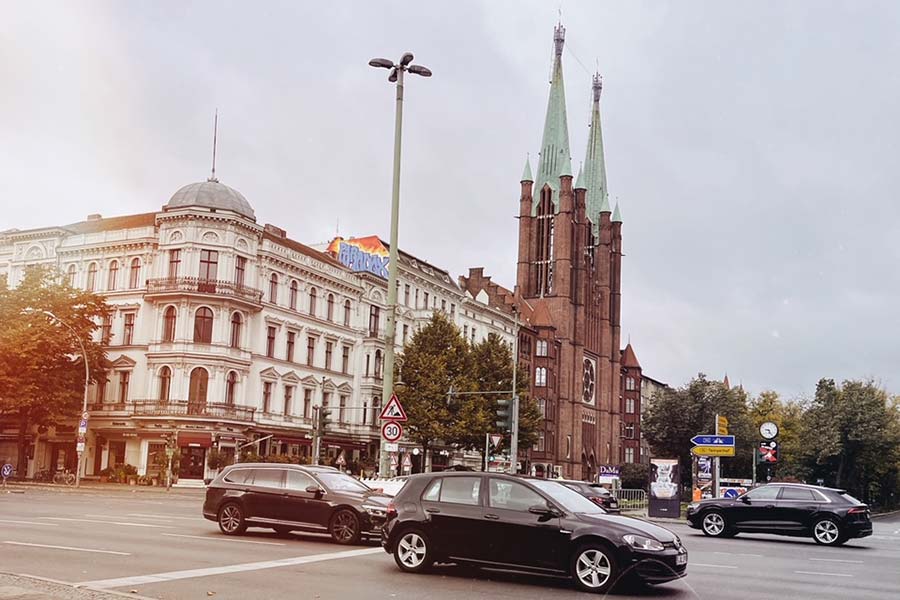 Meeting alumni during my studies allowed me to expand my knowledge of world histories and structures. It helped me to speak about cultural differences and linguistics, one of my favorite subjects to chat about. It was interesting to find that we had so much in common because of our experiences with professors and student organizations at Knox. Ultimately, Knox College has helped me create connections with those who are open to learning more and connecting with others from all over the world. Meeting so many alumni has been one of my favorite Knox experiences as it has helped me imagine all the different paths I can take in my own life.