For a new teacher, a college degree and student teaching experience are essential, but when you're standing in your classroom in front of 25 second-graders, you're not likely to recall a paragraph from a textbook or a bullet point from a handout. Instead, with 25 pairs of eyes on you, you're going to dig deeper and find a way to engage with students that goes beyond math or simple phonics. You have to get to know them as individuals, and good teachers don't stop there.
Knox's Department of Educational Studies leans on the foundations of a liberal arts education to help graduates become extraordinary teachers.
Jennifer McCarthy Foubert, associate professor and director of teacher education, believes a Knox education provides expertise in not only what to teach, but, perhaps more importantly, how to teach. Knox faculty members are continually innovating curriculum and methodology. "No one is ever done learning," McCarthy Foubert said.
A love for education is as much of an emphasis for education majors as are the practical elements of a classroom. McCarthy Foubert knows that, sometimes, the experiences Knox students had in elementary school shape their desire to teach.
"Students can find it empowering to examine their own school experiences as they learn about critical educational research and culturally relevant pedagogy. Many want to make schooling better for those like themselves," McCarthy Foubert said.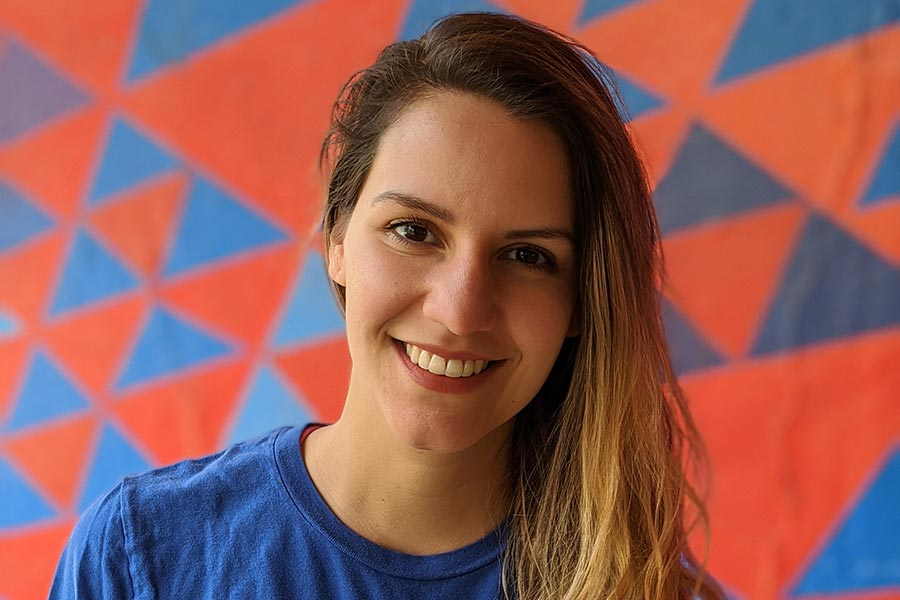 Diana Chavira '16
The Power of Empathy
Members of the Knox education faculty helped Diana Chavira with internship applications, which led her to a student teaching internship at Phillips Exeter Academy, a highly selective high school located in New Hampshire. For Chavira, this was a "game-changing experience," which made her shift her focus to students needing extra help.
Chavira now works as a teacher at Pathways High School in Chicago, a non-traditional school that helps students with credit recovery. Many of the students are healing from trauma and may be dealing with challenging life issues.
"My Knox education 100 percent prepared me to take on this type of teaching," Chavira said. "My liberal arts background helps me be more open-minded when speaking with these students. I feel like I'm able to challenge assumptions on how things should be done and find better solutions. Change can be scary, but change can be necessary. Knox helped me with that."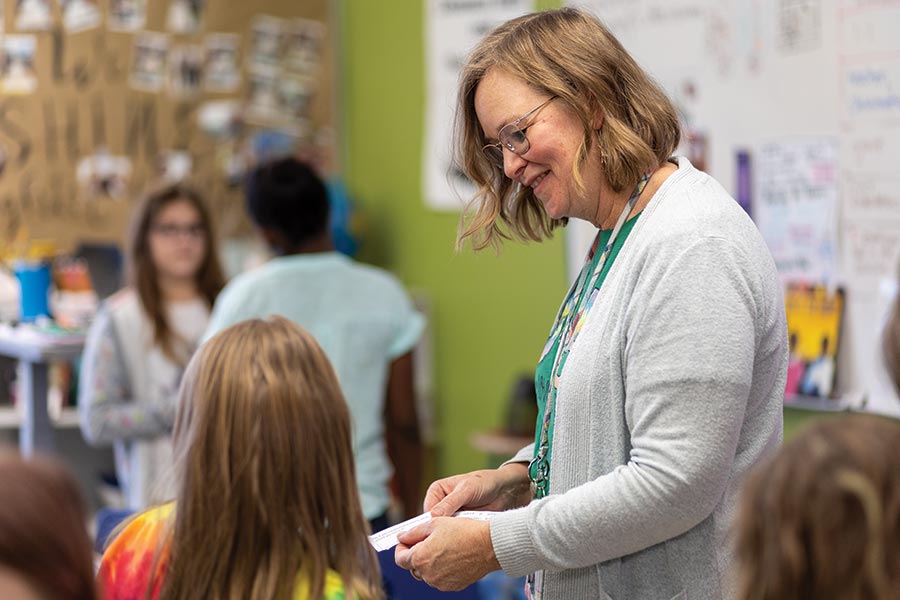 Heather Hellenga '90
Focusing on Relationships
Heather Hellenga's primary focus is teaching social studies, but she also leads a Social and Emotional Learning-based weekly activity at Lombard Elementary in Galesburg called "morning meeting."
Morning meeting consists of a number of social activities to start the week that involve meaningful social interactions. These activities range from simply asking their neighbor about themselves, to laughing out loud as a tissue is dropped to the ground and going silent once it lands.
Hellenga adopted this responsive classroom program to promote a family feeling in the classroom by building authentic relationships. "Everyone is given a chance to share their ideas," she said. "Morning meeting helps students celebrate each other's differences in a safe way that helps them learn. It's part of being a good human.
"As I reach the tail end of my career, I feel like I'm digging deeper into the ideas I learned at Knox. I've become more mindful of teaching students to be aware of sources of information and helping them see from different perspectives to view themselves as agents of change. Knox helped instill that."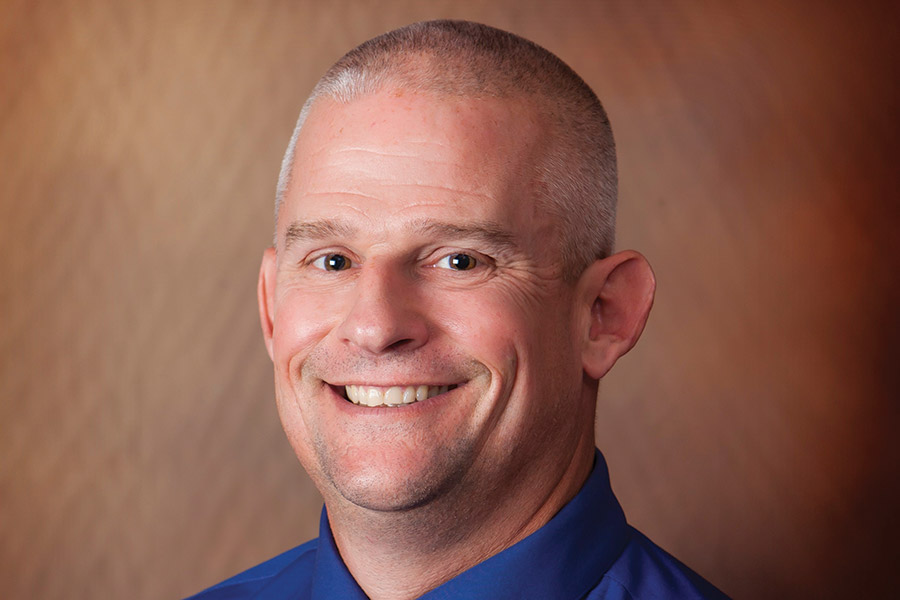 Jeremy Darnell '97
Looking at the Bigger Picture
Using Social and Emotional Learning in the classroom is an important skill, but instilling these values throughout a school district is next-level. Jeremy Darnell has been working on doing so for a decade as the superintendent of Gibson City, Illinois, CUSD #5.
Darnell says that his Knox education broadened his life view. "I felt very prepared when I left Knox," Darnell said. "I worked a full-time job and played sports in college. I knew how to work hard."
He's noticed a number of changes since he started his career teaching middle school social studies at Urbana (Illinois) Middle School in 1998. Early on, he thinks school was seen chiefly as a place for learning math and reading. Today, it's more complex.
"Schools are places where we teach students how to become high-quality people," Darnell said. "We encourage kids to understand that no matter who you are, where you come from, you can sit in a room with other students and realize you are more alike than you are different. I hope that we can instill those values into children."
Because the demand for teachers is higher than ever, Darnell also believes that it's more difficult to find qualified teachers. During the pandemic, students experienced screen learning and teachers in-training learned how to teach from screens. This has led to a generation of new teachers who have never experienced a classroom in person.
Darnell has hope for the future of education and believes that the field will continue to evolve as the definition of "teacher" changes. He believes that the Department of Educational Studies at Knox has the methodology to give new educators the strong foundation they need to succeed.
"My Knox education was well rounded and gave me a foundation as an administrator and as a teacher," Darnell said. "I learned how to understand various philosophies on education. Knox prepared me for life."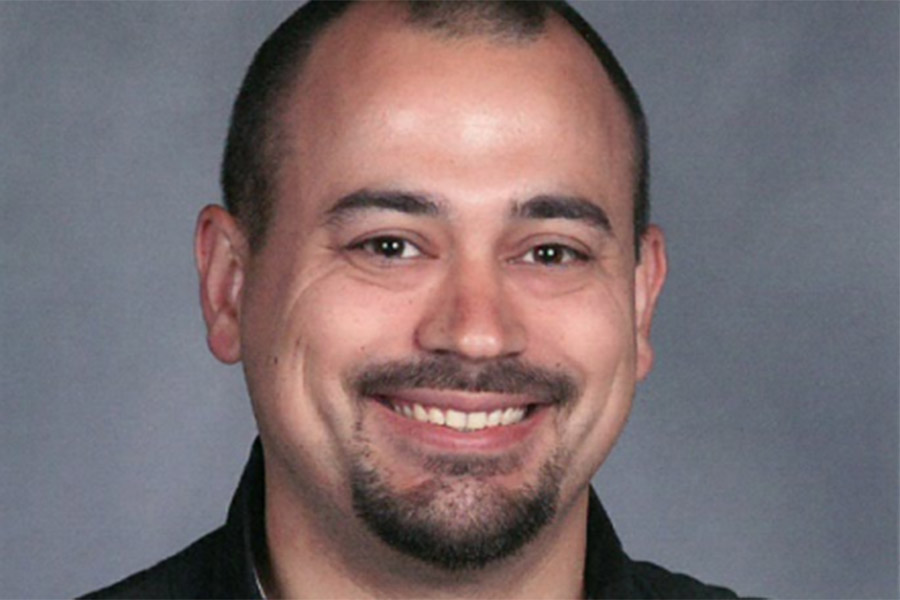 Adam Mize '12
Learning Beyond Textbooks
Although Adam Mize's parents are both teachers, he initially planned to major in biology with the goal of pursuing a career in medicine, but his path veered to the classroom.
Mize appreciated personal interactions with professors who he felt were always approachable. The fact that the education professors have a genuine interest in guiding the next generation of teachers led him to change his major. "Their experiences and examples helped me so much," Mize said.
Mize student-taught at Nielson Elementary School in Galesburg, and when he was offered a job in Knoxville School District following graduation, he says it "felt like it was meant to be." Mize also coached football, baseball, track, and student council during his seven years at Knoxville. Now, he works at Dunlap High School as the assistant principal.
"At Knox, I was exposed to a range of ideas and people," Mize said. "My experiences there taught me how to have open, diverse conversations with students and educators. It helped me realize that I want my students to see that there is more to learning than what you find in textbooks."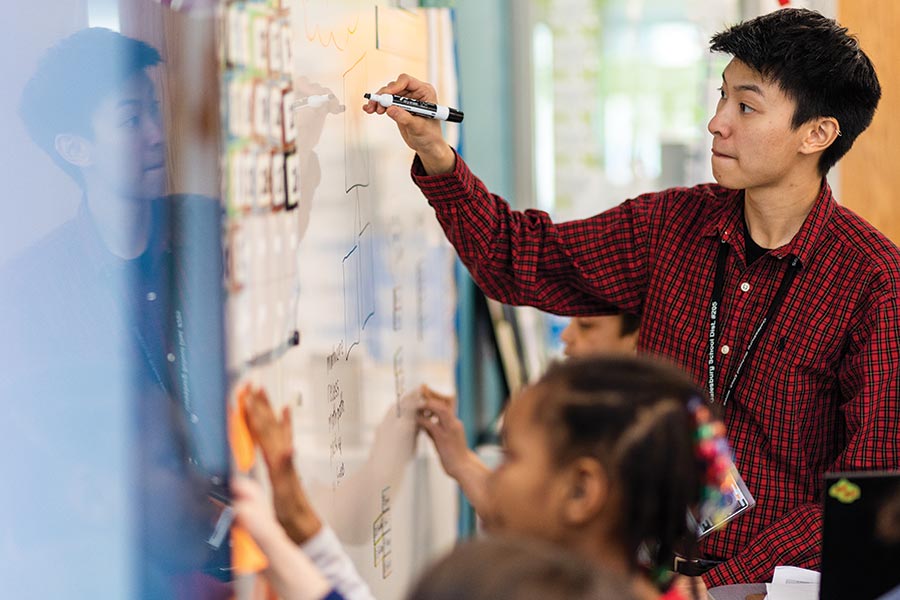 Milo Camaya '22
Mastering the Post-Pandemic Classroom
Technology and the pandemic have forced changes in classrooms. Knox students preparing to teach have to acquire not only technological skills but also interpersonal skills that allow them to help students who may not have had much social interaction in recent years.
A portion of his studies at Knox was held in virtual classrooms during the height of the pandemic, but Milo Camaya was able to finish his senior year with in-person student teaching at King Elementary School in Galesburg.
Student teaching was instrumental to his learning: seeing how students act in an actual classroom was something he felt he couldn't have learned behind a screen. "You have to be explicit in instructions, but you also can't tell them too many things at once. It's a fine line," Camaya said.
Camaya credits McCarthy Foubert's course, Social and Emotional Learning (SEL) Standards, for helping him navigate the post-pandemic classroom. The course incorporates how to teach social awareness and interpersonal skills with research about trauma and liberatory pedagogy to establish and maintain safe, affirming classrooms. This is especially helpful when working with children coming out of the remote learning era of COVID-19, McCarthy Foubert said.
"SEL practices are all about developing empathy in these classrooms. The students are learning how to be compassionate," McCarthy Foubert said.
Camaya feels that McCarthy Foubert's courses are foundational to his teaching philosophy, and he looks to her as a mentor. Through the SEL course, he learned that a main focus of his teaching is to introduce his students to the concepts of cooperative learning.
"A lot of my teaching structure is to make children work cooperatively, to work with one another. Knox was great at teaching that. Professors felt very passionately about teaching real-life values to students and taking time to actually observe," Camaya said.