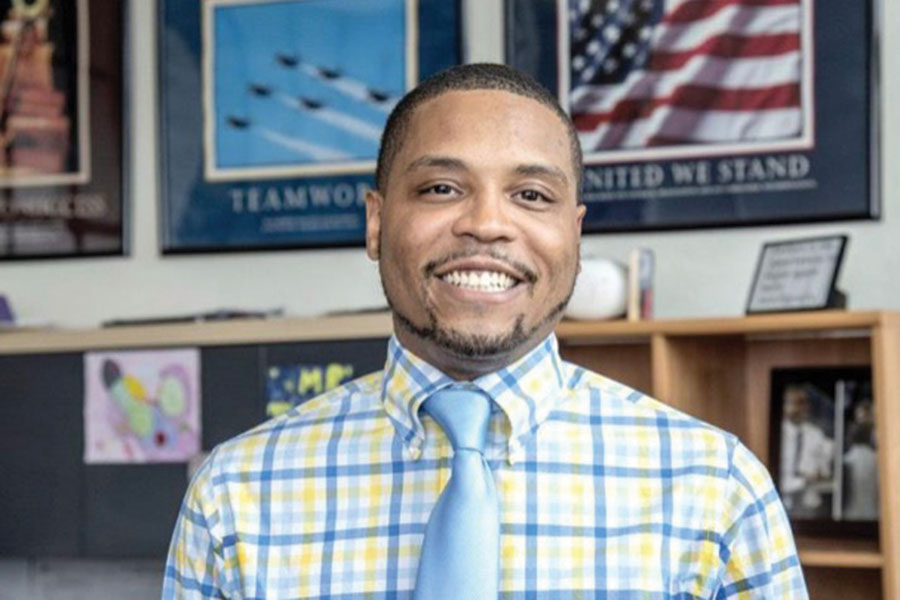 Christian Mahone '11 began his career in education teaching fifth grade at Nielson Elementary in Galesburg, where he became a reading recovery instructor. He then completed his master's degree in educational leadership with a focus on principalship at the University of Illinois at Springfield, winning the "Outstanding Student" award. From there he moved into administrative roles and recently accepted a position as principal at South Side Elementary in Champaign, Illinois. He recently appeared on the Jennifer Hudson Show, where Hudson presented Mahone tickets for all the students at his school to attend a Chicago Bulls game.
What inspired you to pursue education as a career?
From kindergarten through high school, I only had four male teachers, with one of those teachers being Black. I understand the importance of having someone in the classroom that looks like you and how it has a significant impact on the way that students learn. As a result of this, in combination with my passion for working with children, I decided to go into the field of education. For more than 90 percent of the students I taught, I was their first Black male teacher. This is what encouraged me to stay in the field of education because many students voiced how important I was to their academic success.
What's the most important thing you learned at Knox outside the classroom?
The most important thing I learned is being able to position myself to view the world through multiple lenses. This has made me capable of understanding viewpoints that are different than mine, and has taught me much humility and compassion.
What surprised you about Knox?
What surprised me upon entering Knox was how invested the professors were as it pertained to not only the academic success of the student, but about their personal growth as well.