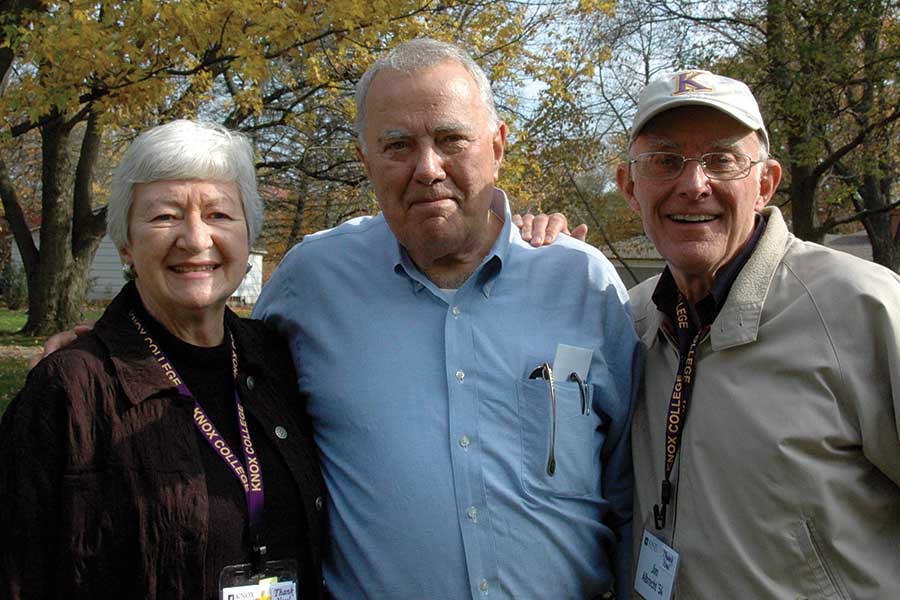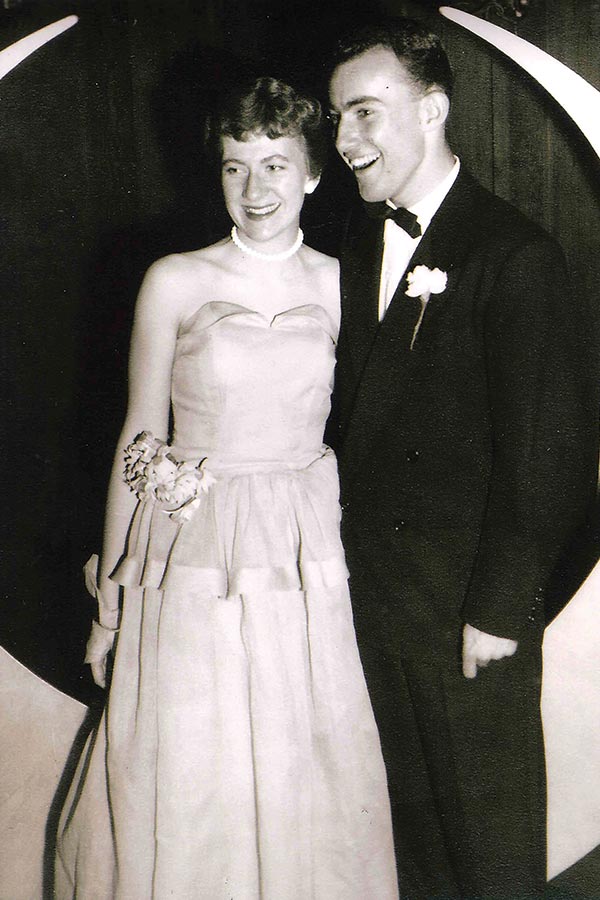 A Knox College education was a life-changing experience for both James "Jim" '54 and Phyllis Holowaty Albrecht '56 and was the foundation for their relationship, which spanned six decades.
"Knox College was very important to my parents," said Ann (Albrecht) Michel. "For both of them, their time at Knox was life-defining."
Phyllis died in 2015 and Jim in 2021. Through their estate, Ann and her siblings, Karen L. and James M. Albrecht, established the Albrecht Family Endowed Fund to honor their parents' memory.
"Leaving a lasting legacy to Knox was very important to both our parents. In the years following our mother's death, even as Dad dealt with the challenges of old age, he was very animated by the possibility of giving a major gift to Knox," Ann said. "It gave him purpose in the last years of his long life."
"Both our parents came from relatively modest means and had a love for learning that was cultivated at Knox. I think it really set the stage for lots of future learning and success. They were profoundly grateful not only for the educations they received but for the deep relationships they forged on campus that stayed with them throughout their entire lives."
Jim was born in St. Louis and raised in Central Illinois. He received a degree in political science at Knox. His brother, Robert P. "Bob" Albrecht '55, also attended Knox. When Bob died in 2013, his family created the Robert P. Albrecht Scholarship Fund to honor his memory.
Phyllis was born on Chicago's Northwest Side and graduated from Taft High School before attending Knox and receiving a degree in philosophy. She was the first woman to serve as student body president at the College.
Phyllis and Jim married in 1956, soon after her graduation. "Going back to their earliest days as sweethearts at Knox, our parents were two very different characters, who really complemented each other," Karen said. "They teased each other constantly, but loved each other deeply and shared a strong sense of what's important. And that included their love of Knox, and of what the college stands for."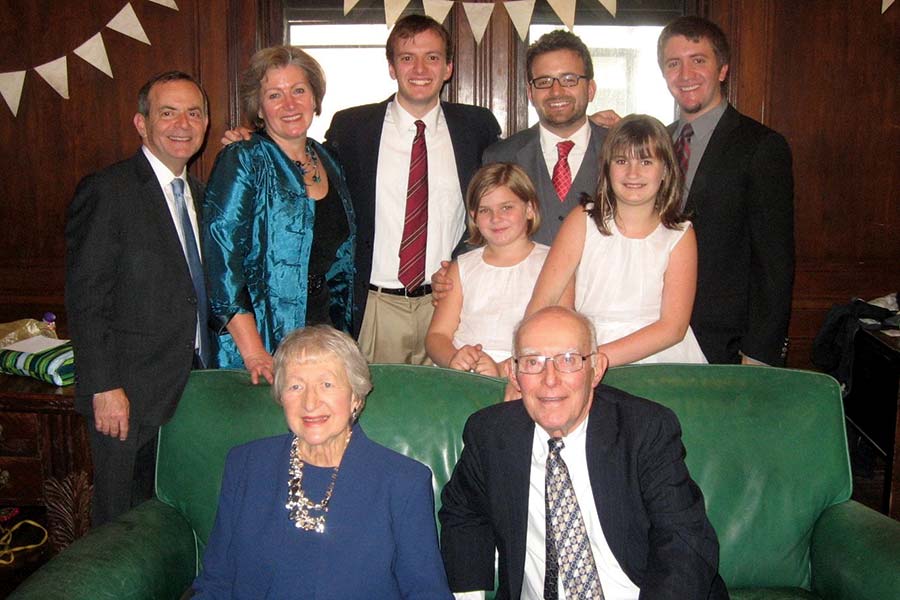 "Our parents treasured the friends they made at Knox," James observed. "Their closest friends in life were all from Knox, one big extended family, really, who would gather regularly for summer barbecues and Christmas get-togethers. They also loved staying in touch with their broader network of Knox friends and classmates who they'd see at homecoming, or 'snowbird' reunions in Florida. They enjoyed, and nurtured, these close friendships all throughout their lives."
Jim earned an MBA from Indiana University and a law degree from DePaul University. He took a position as a lawyer for Abbott Laboratories' Legal Division in 1964 and served in that office with distinction for more than 30 years, until his retirement in 1997.
While raising their three children, Phyllis pursued and received a master's degree in speech and language pathology from Northwestern University in 1971, where she later served as a faculty member.
The couple lived in Lake Bluff, Illinois, for 50 years and contributed to that tight-knit community in many ways. In 1973, Phyllis became the first female trustee on the Lake Bluff Village Board and was elected the village's first female president in 1981. In her honor, the village of Lake Bluff created the Phyllis Albrecht Award in 2014 to recognize distinguished community service to the village.
The family felt that an unrestricted gift to the endowment was the best way to honor Jim and Phyllis's legacy of giving generously to Knox. "Our parents always made unrestricted donations to Knox, trusting that their gifts would be used for the best purpose," Ann said. "It was important to us that this gift could be used by Knox in whatever way best serves the college's ongoing mission and purpose, without any strings attached. We know that Knox knows how to make a difference in peoples' lives."