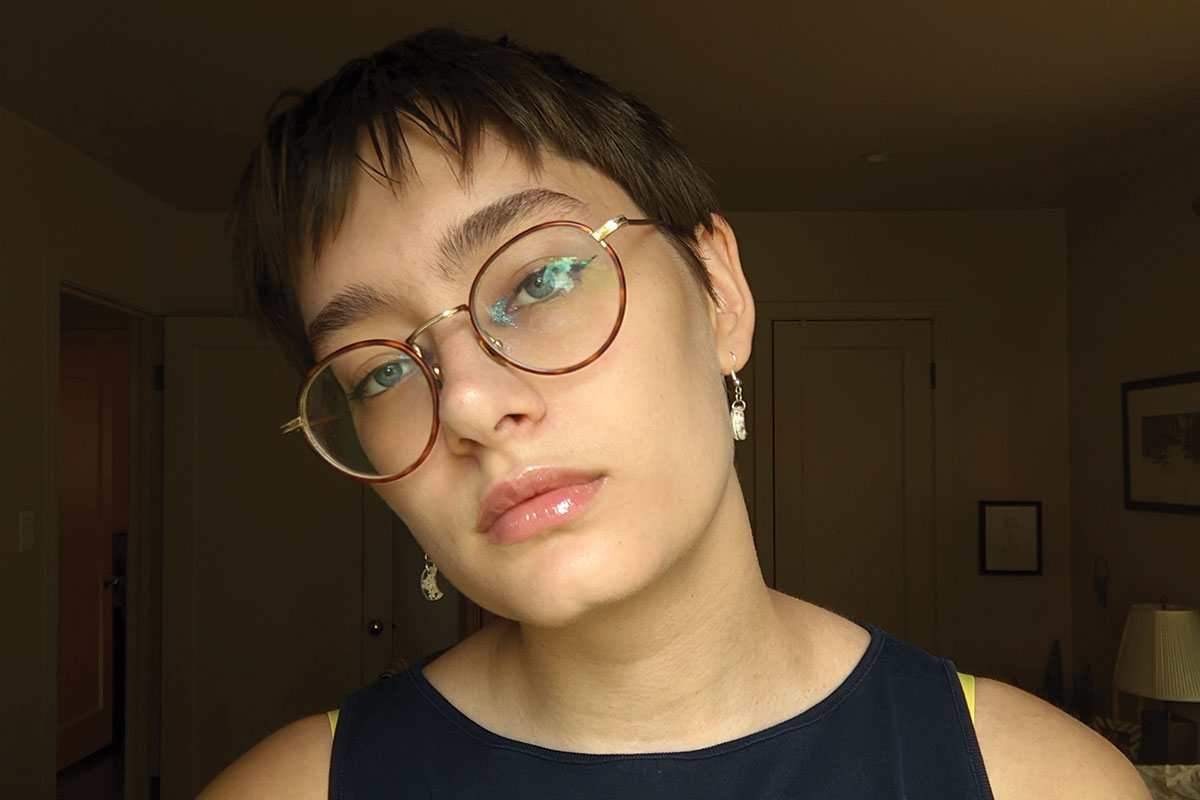 Marin Hart '24 received the Beverly K. White and Friends Prize in Creative Writing in May 2021. The prize goes to an outstanding piece of creative writing from a beginning writer. Marin, from Houston, Texas, is majoring in gender and women's studies and minoring in creative writing. They attended an arts high school where their focus was creative writing, and are grateful to now be a part of Knox's writing community, which challenges them as a writer and person. Hart is also a Dare to Care Peer Educator and an executive member of the LGBTQ+ organization Common Ground.
Class of 2020
after Jon Pineda
By Marin Hart '24
Professor asks what was it like
to miss your high school graduation?
I say, for a day, I was a hunk of melted
change, a pot of blood boiling on the stove.
On other days, I wrote letters,
first on my computer, then on paper
so I would have a copy saved.
As a child, I carried every stuffed animal,
every baby doll to the grocery store.
The elegy inside me has always wanted
to keep everything. Everyone dealt with their grief
silently. I gave a speech to empty auditorium chairs.