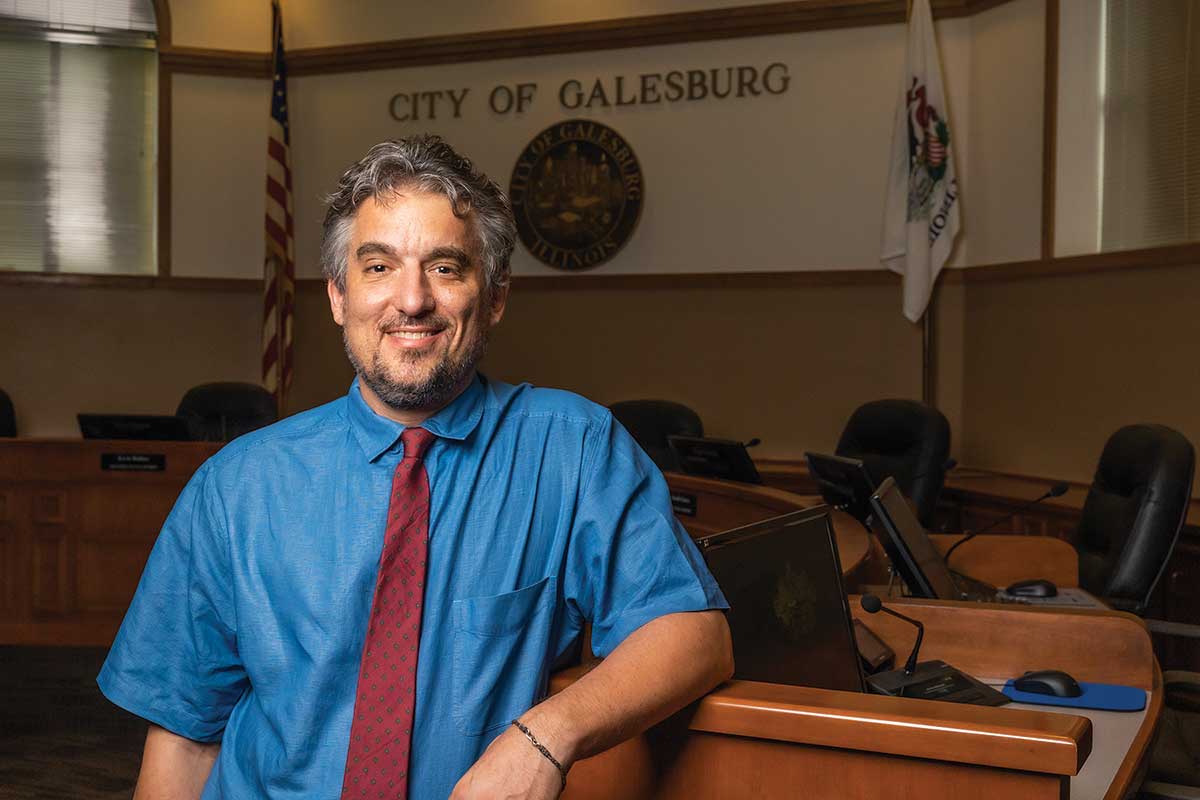 Ten years and a day after first being sworn in as a member of the Galesburg City Council, Professor of Environmental Studies Peter Schwartzman took the oath of office as Galesburg mayor on May 3, 2021.
Schwartzman defeated two other candidates to win a four-year term as mayor in the April 2021 election. He previously served as the Ward 5 representative on the City Council, winning elections in 2011, 2015, and 2019. A member of the Knox faculty since 1998, Schwartzman has a long track record of community involvement and has participated in numerous organizations, including Knox Prairie Community Kitchen and the Galesburg Youth Athletic Club.
In Galesburg, the mayor serves part time. Schwartzman plans to continue teaching at Knox.
Asked to describe his vision for the community, Schwartzman noted that Galesburg is a city with a rich history and many ambitious, community-oriented residents. "As with most cities in the United States, Galesburg has suffered economic hardship in part due to globalization and inequitable policies at higher levels of government," he said. "I believe the people living in Galesburg want better for themselves and their neighbors. They want to make our city safe and prosperous in the years to come. I plan to empower people to do this work. The creative minds and generous hearts of Galesburg's residents will rise to the occasion and bring about positive change, working assiduously and collectively.
"I have said for a long time, 'We can make Galesburg the best city in the world … we just have to want to.' I am glad the voters chose the possibility of a promising future for all. I am so fortunate to be able to serve them and contribute to the city's betterment, one day at a time."