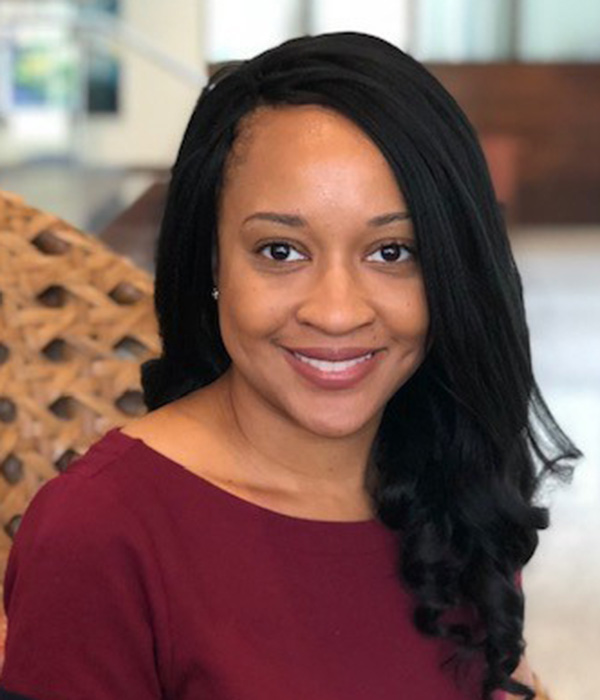 MarQuita D. Barker, Ed.D., a highly accomplished educational professional with a track record of developing high-impact programs and services to advance student learning, development, and success, is the new Knox College vice president for student development. She started in her new role in January 2022.
A native of Virginia, Barker earned her B.S. in communications and M.S. in higher education administration from Old Dominion University in Norfolk, Virginia. She also earned her M.B.A. from Elon University in Elon, North Carolina, and her Ed.D. in leadership and learning in organizations from Vanderbilt University in Nashville, Tennessee. Barker wrote her doctoral research on "Residential Colleges and Their Impact on Students' Sense of Belonging." Prior to joining Knox, she was assistant dean of campus life/director of residence life at Elon, a highly ranked private liberal arts institution with a strong commitment to experiential learning and global engagement.
"MarQuita will be an innovative, inclusive, and engaging leader for the student development division at Knox College," said Knox President Andy McGadney. "I am absolutely delighted that she has chosen Knox as the best institution for her to continue her already successful career and am confident that our students and all other members of the campus community will appreciate her talent and skill as much as I already do."
In her role at Elon, Barker led the university's academic-residential partnerships to create a premier student residential experience. She managed and strategically planned all aspects of an extensive program of residence life functions for 4,100 students, facilitated the transition from on- to off-campus living, and directed the recruitment and development of a diverse staff of more than 160. She developed nationally recognized student-centered programs, conferences, and learning communities, in addition to other university-wide residential campus initiatives that have positively impacted students at Elon. Previously, Barker was senior associate director of residence life, associate director of residence life operations, and assistant director in the office of residence life and the multicultural center at Elon.
"The opportunity to lead student development for Knox was irresistible, given the mission of the College and the talented people leading, teaching, and learning at the College," said Barker. "I am already enjoying working across the campus community to support moving Knox forward and ensuring that the student development division is serving Knox students as effectively as possible."