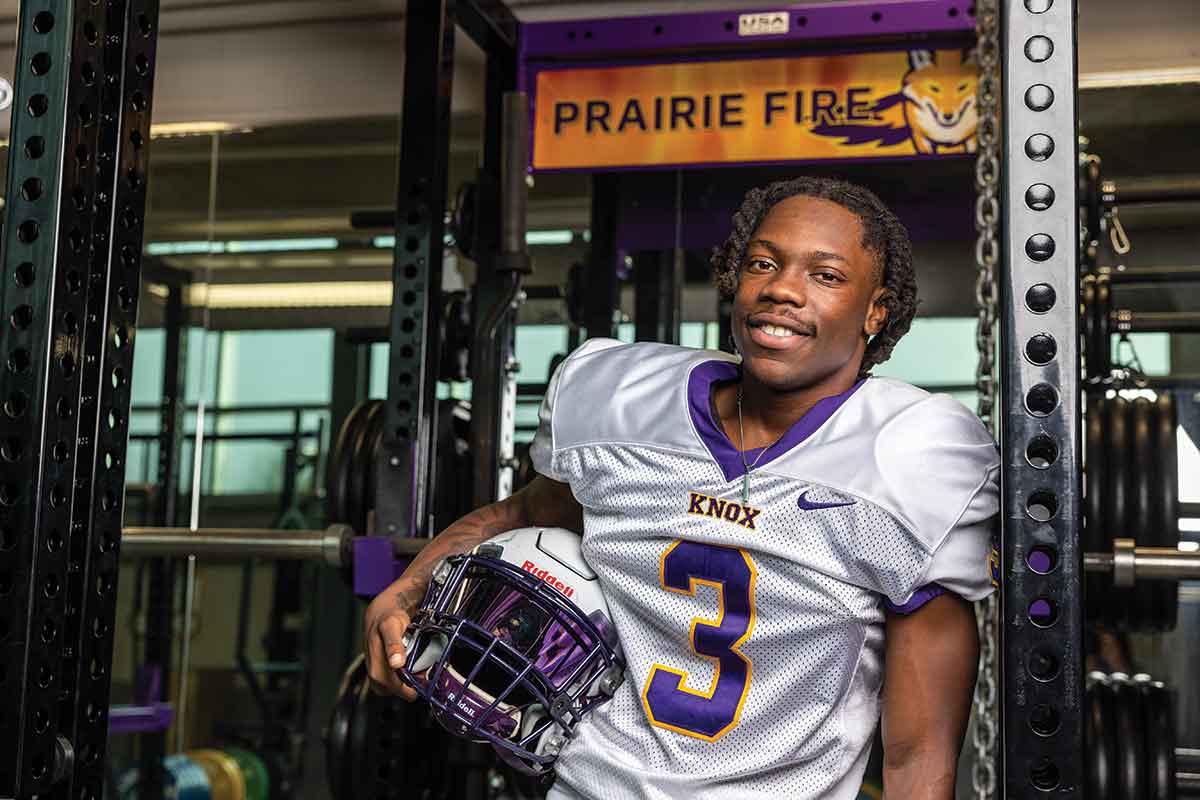 Vitals
Hometown: Miami, Florida
Major: Education
Minor: Psychology
Campus Involvements: Football, Track & Field
Three Facts about Derrick
Favorite food from the Gizmo menu: An egg and sausage croissant sunny side up.
His favorite artists to listen to before a football game or track meet are G Herbo and Lil Durk.
A fun fact about his hometown: The name "Miami" comes from a native tribe, the Mayami people who lived in the area at the time of European colonization.
What made you choose Knox College?
I chose Knox because of Track and Field Coach Evander Wells. He also mentioned the community and alumni and how supportive and welcoming they are.
What's it like being a two-sport athlete? What are the similarities and differences in your experiences with football and track & field?
Being a two-sport athlete can be complicated, but fun at the same time. Both of my coaches care about me outside of sports. The differences between the sports are simple: with track, I am always running, but in football, I am always running away from someone.
What is one piece of advice you would give to an incoming student athlete
at Knox?
Be sure to do everything you can to manage your time wisely.
What career will you pursue when you graduate?
My career goal is to work with kids who have mental health issues.
What have you learned from your experience at Knox that can help you after college?
I learned how to be more social at Knox, practice great time management, and to never give up. One of my professors told me, "If you're not willing to learn, no one can help you. If you are determined to learn, no one can stop you."