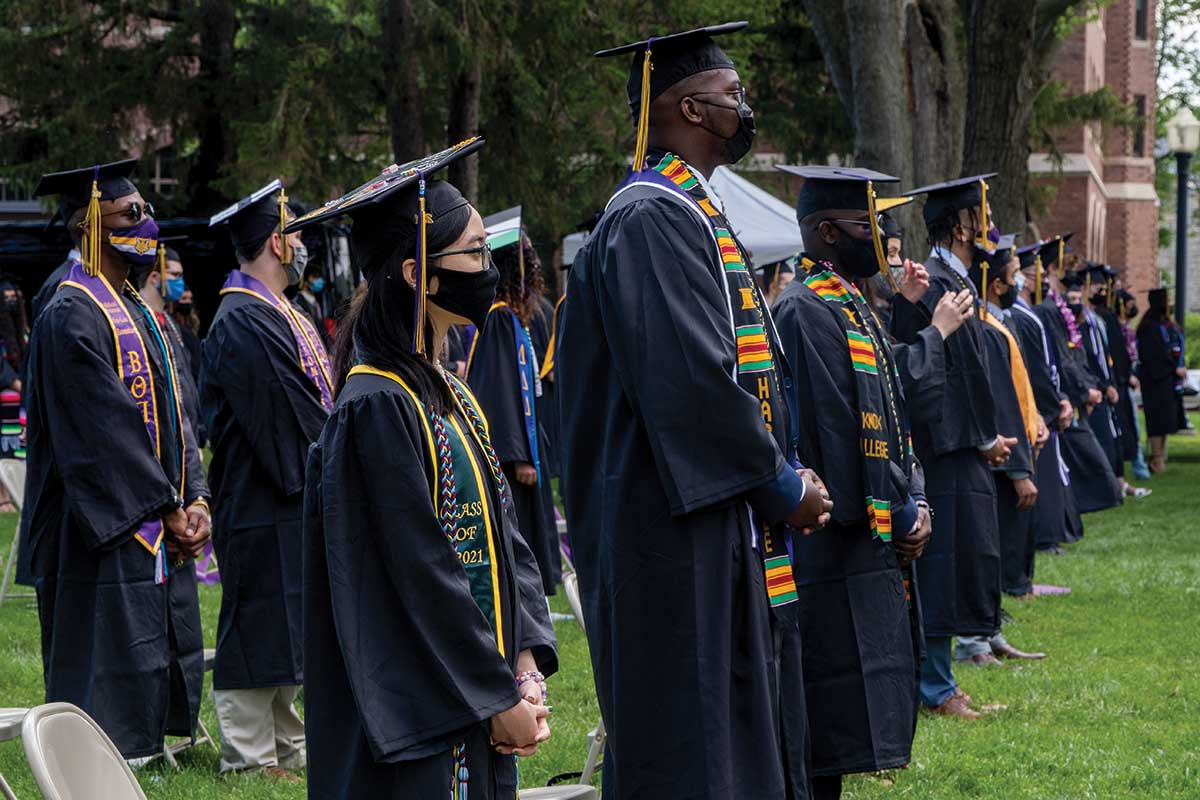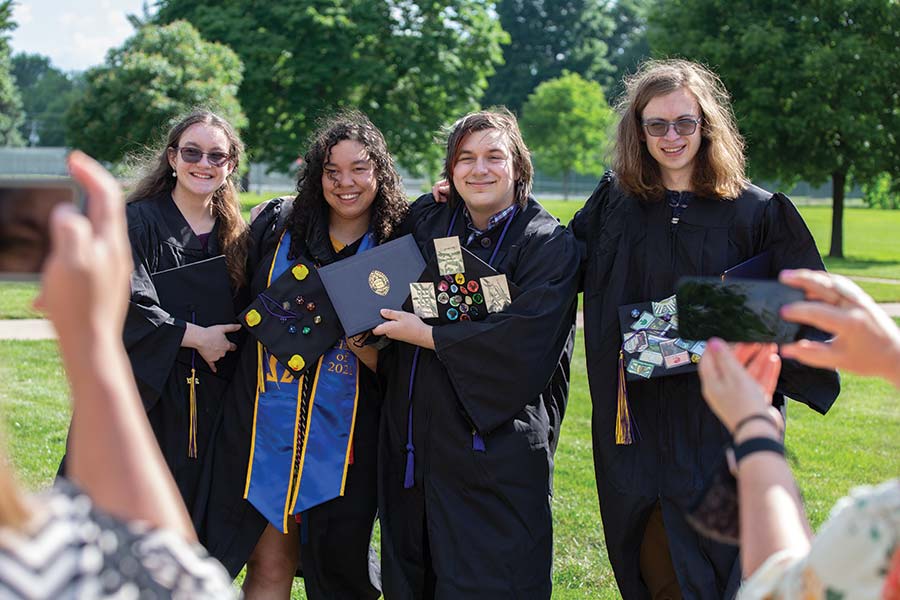 On June 5, 2021, 227 graduating seniors received their bachelor of arts and bachelor of science degrees during Knox's 176th Commencement exercises.
The graduates were addressed by speakers including Dr. Ngozi O. Ezike, director of the Illinois Department of Public Health, and former Knox College President Teresa Amott.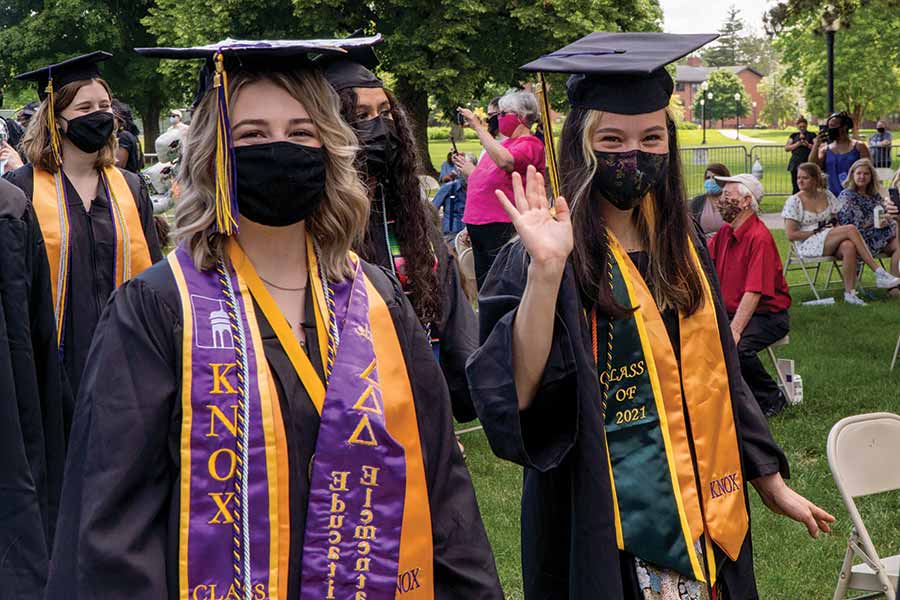 Dr. Ezike referred to a statement from actor Brianne James, "I am my ancestors' wildest dreams" and added: "I can't think of a better line to capture the spirit of this graduating class, where more than 35 percent of you are first-generation college graduates, 40 percent are people of color, and some of you are a testimony to the power of the Deferred Action for Childhood Arrivals policy."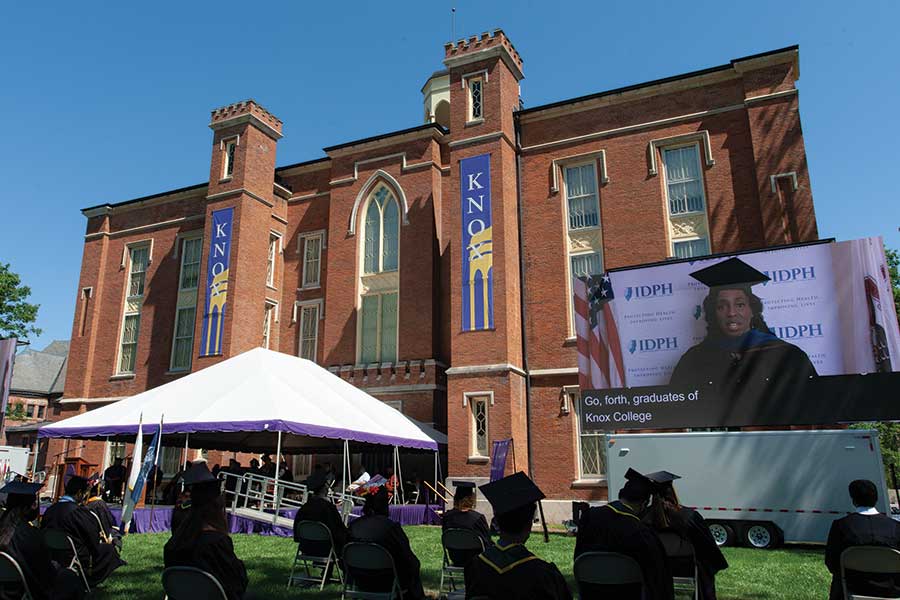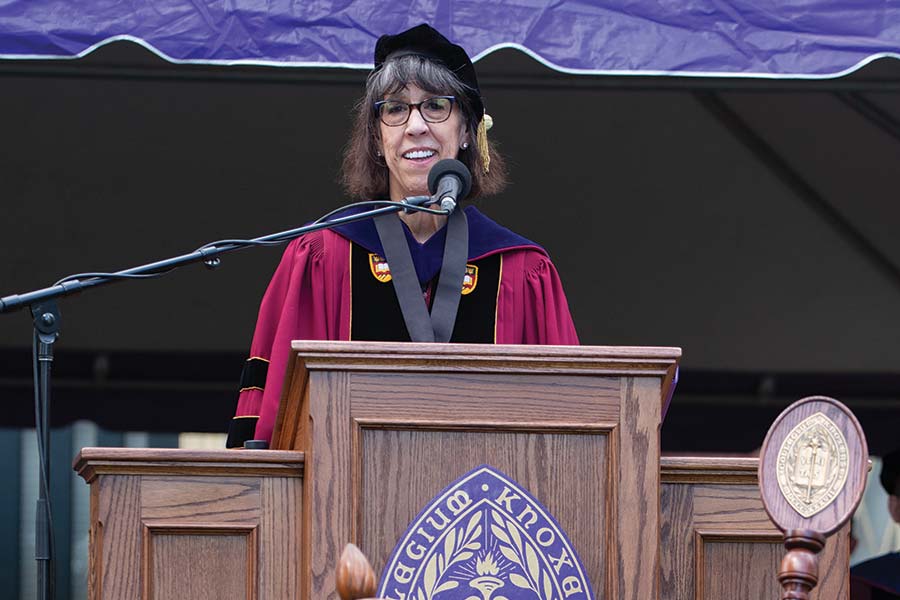 Another speaker was President Teresa Amott, who left Knox after serving as president for 10 years.
"It has been the privilege of a lifetime to lead this institution during this difficult year," she said. "I am so very proud of all we have done together during this time.
"Class of 2021, the care of this historic College, and of this planet, now passes into your hands. You will write the next chapter of our storied College's history. Congratulations to you all."