Sixteen months past the original date, the class of 2020 finally had Knox's 175th Commencement exercises on October 10, 2021. The previous summer, the 275 nowgraduated seniors had a virtual graduation. Many of the graduates found the ceremony to be an official marking of their success and are happy that their families and friends could participate with them in person.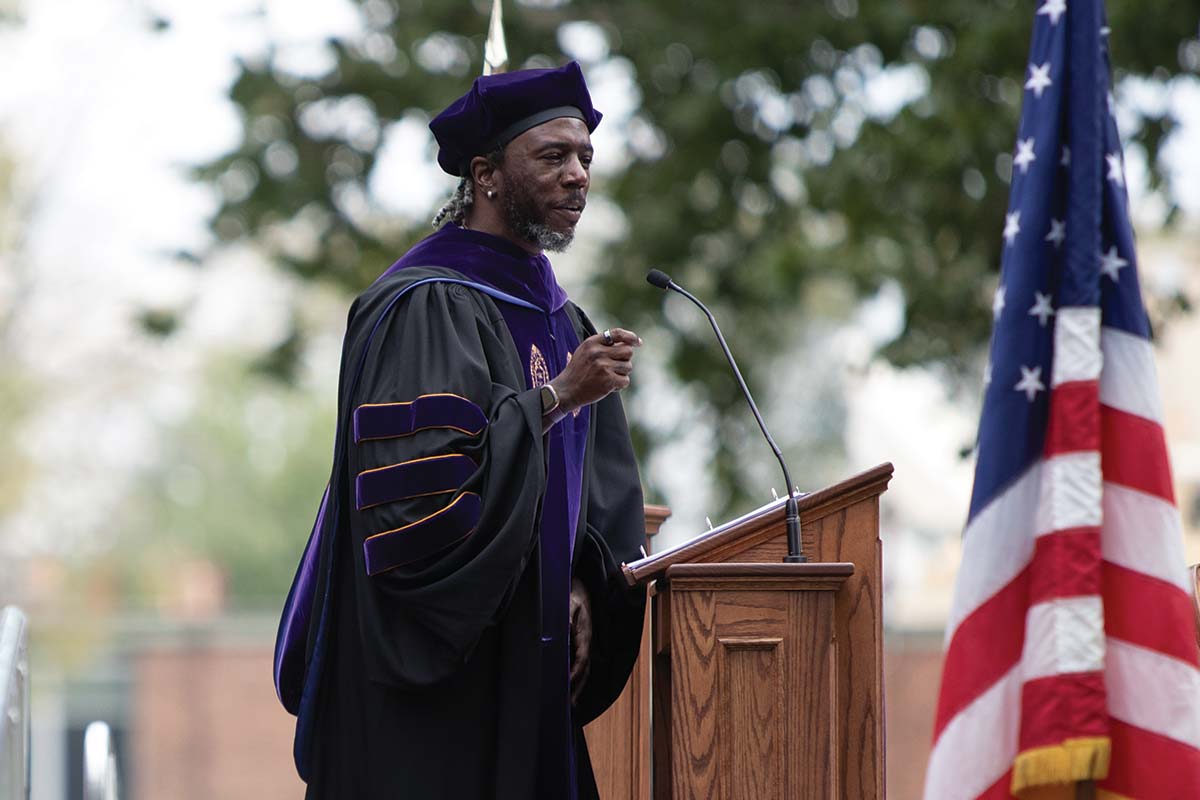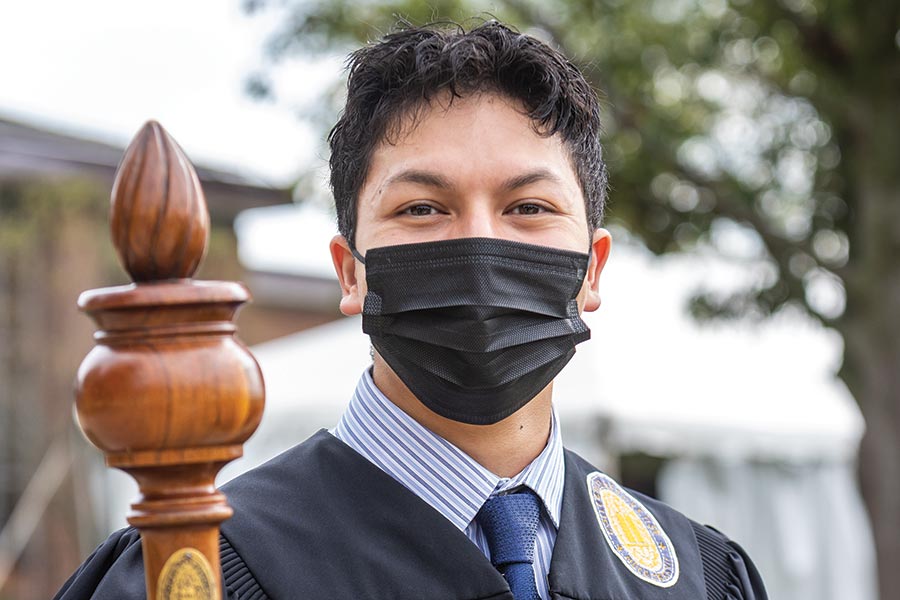 Nyerere Billups '99 delivered the Commencement address. Billups is the director of portfolio program management operations for AbbVie, Inc. "This moment, the gravity of it, it's with me as the same time I sat where you sat," said Billups. "I've been dealing with adversity since I arrived on February 12, 1977. But I'm here to tell you today that life isn't what happens to you, it's how you respond to the things that happen in life."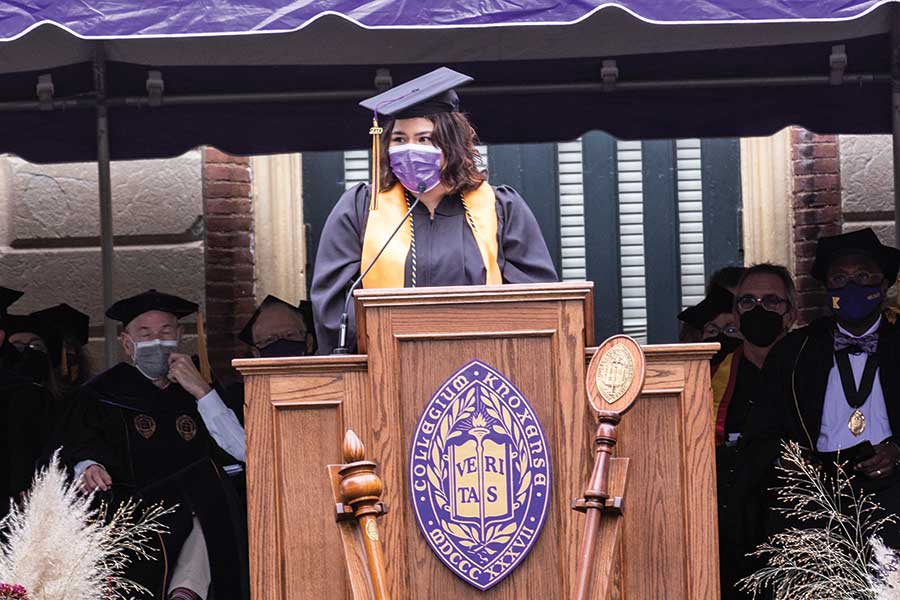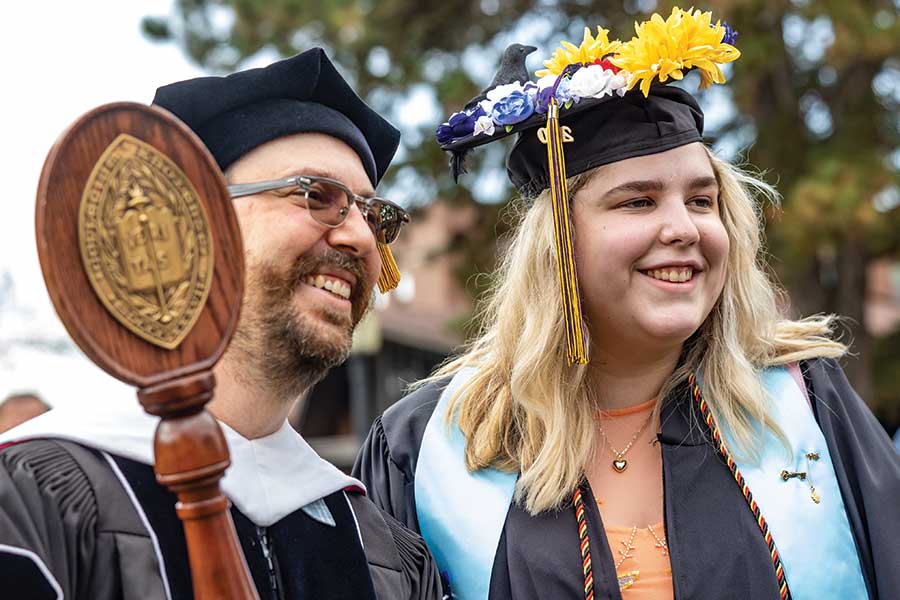 "Knox was far from a perfect campus, but it was the first place that I ever felt like everyone made an honest effort to be good to each other," said senior class speaker, Kylie Linh Hoang '20."My hope for the class is that we take these experiences and we use them to bring good to all of the new communities we join and build."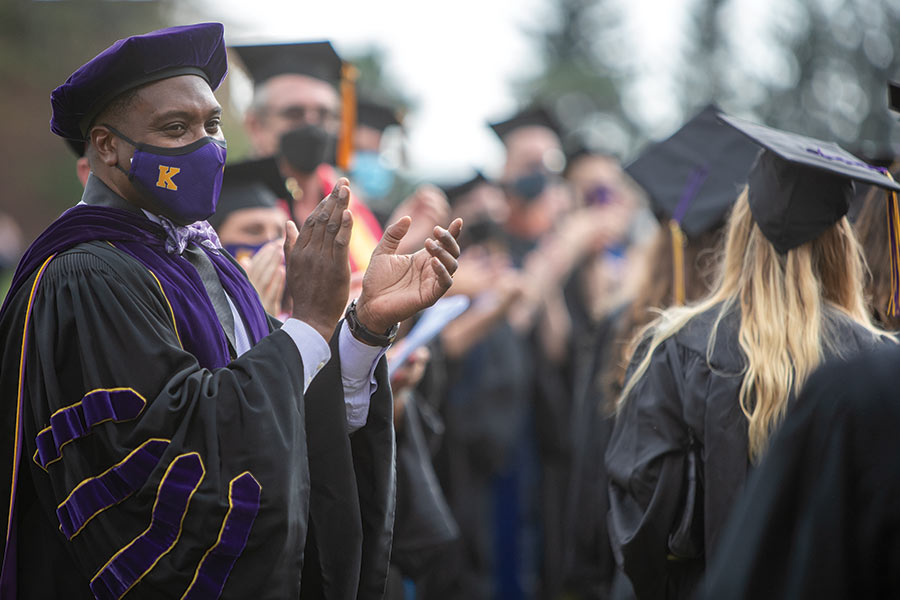 Tianna Cervantez '06, executive director for diversity, equity, and inclusion and director of intercultural life, concluded the ceremony. "I am inspired. Inspired by you and all the awesome life changing work I know you are prepared to do in this world," she said.