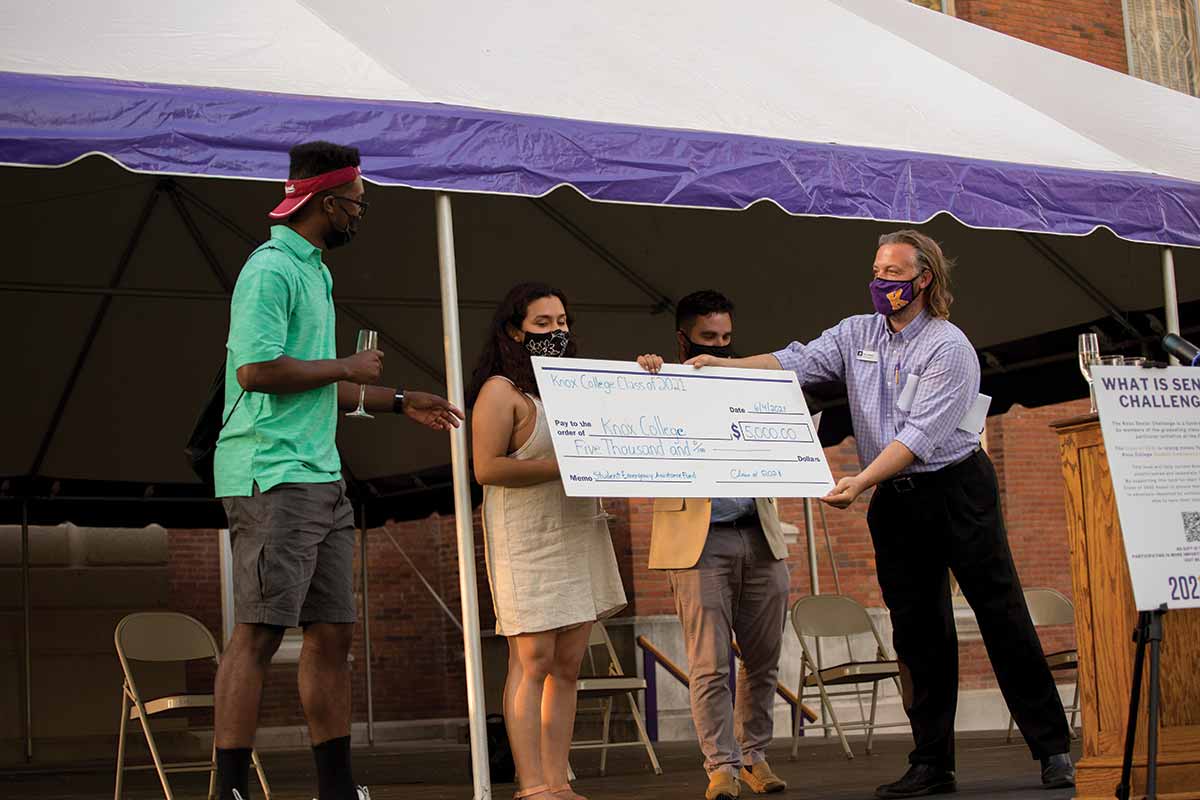 Senior Challenge is a long-standing Knox tradition, led by members of the graduating class in support of a particular initiative at the College. Launched in 1986, Senior Challenge has raised more than $250,000 to enhance and enrich the student experience, while educating students about the impact of philanthropy and the importance of participation.
Based on their experiences during the COVID-19 pandemic, the Class of 2021 raised money for a newly formed Knox College Student Emergency Assistance Fund to assist current Knox students with unanticipated and immediate financial needs. One of the primary goals for the Class of 2021 was to ensure that any Knox student adversely impacted by unforeseen circumstances can have their basic needs met. A total of 91 seniors gave to the 2021 Senior Challenge for 38 percent participation.
Levi Morgan '07, assistant director of student and young alumni engagement, said, "We're very proud of the challenge committee for their leadership in setting up this new fund and for the way they inspired their classmates to give back out of their own pockets."
In addition to fundraising, the Class of 2021 orchestrated a Senior Day of Service, writing letters of encouragement to both first-year and incoming students, favorite faculty-staff members, and essential workers. Class volunteers also made reusable bags for the Knox Farm and Share Shop and led a campus-wide cleanup project.
Building student and campus morale was another top priority for the 2021 Senior Challenge Team, as they co-hosted the #KnoxProud Day Festival, along with a Senior Trivia Night focused on Knox and faculty-staff trivia.
Thank you, Class of 2021, for your help to ensure future generations of students enjoy life-changing experiences at Knox.