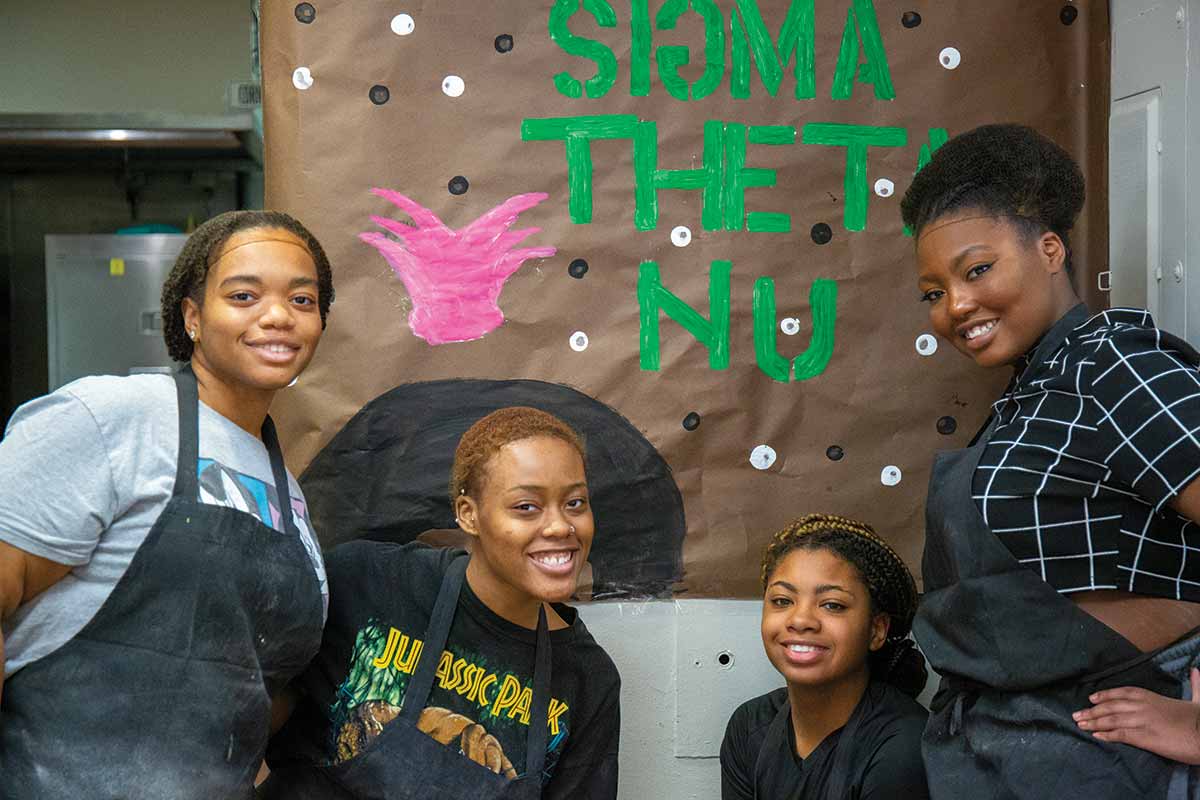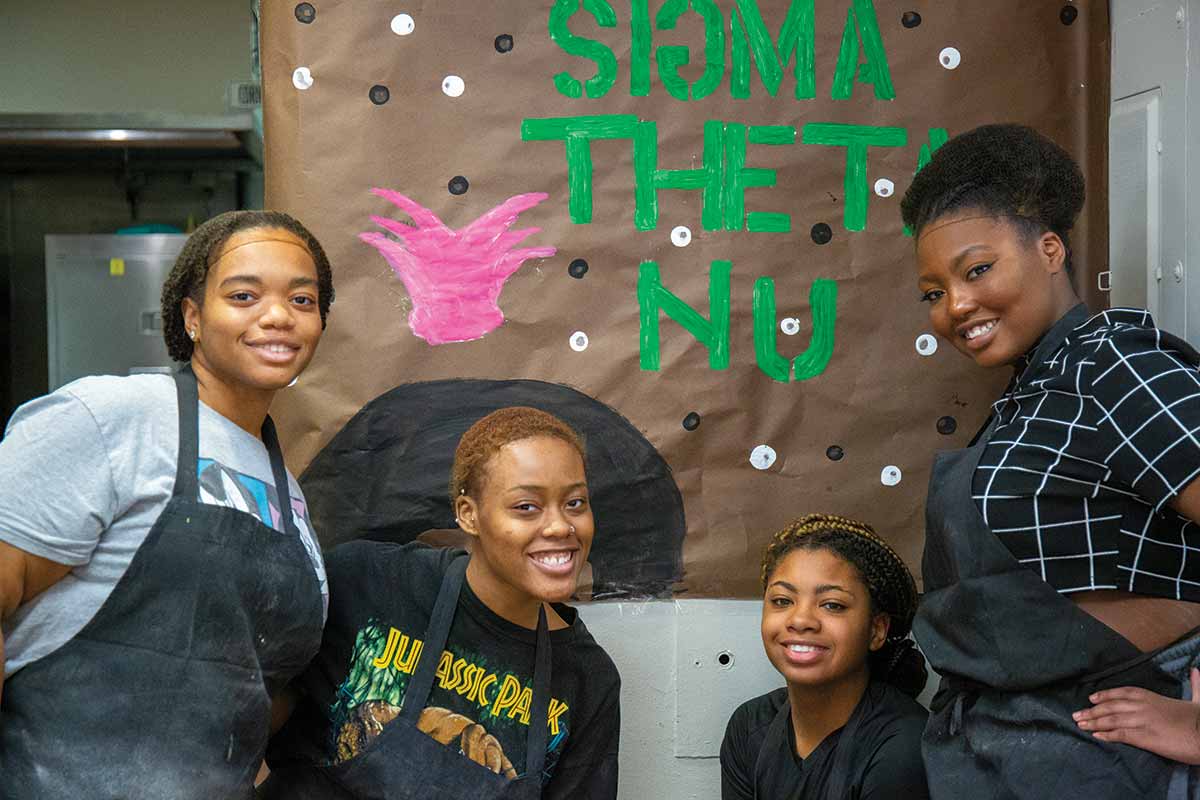 Thanks to a student-led initiative, Knox will soon have a new campus sorority. Sigma Theta Nu, its organizers say, will offer a welcoming space for people of color, especially Black students.
Founding members Madison Sparks, Jade Carless, and Khadijah Clark—all sophomores—say the idea to create Sigma Theta Nu developed from conversations involving about a half-dozen Knox students. All of them are in TRIO, all are first-generation college students, and all are Black, Indigenous, and People of Color (BIPOC). "We felt like something on campus was missing," Sparks recalled. The group decided that by founding a new Black-centered sorority at Knox, they could do more to promote Black culture and connection.
Planning for the new sorority began in early 2020, with Sparks, Carless, Clark, and a few friends hosting a Diversity Dinner in the Hard Knox Cafe in early 2020 and talking with students to build support for starting the sorority. The group also started meeting regularly to help select Sigma Theta Nu's colors (green and silver) and to write a mission statement.
As part of their planning, the small group of students drafted an introductory letter to send to the Knox Student Senate and various College officials who would play a part in deciding whether the new sorority could be established. "African American men and women have a prominent history of conquering the challenges presented to them and, in establishing Sigma Theta Nu, we will create a new history," the letter stated. "A history in which Black women are the administrators of their lives economically, politically, and socially, thus strengthening the community as a whole."
With the COVID-19 pandemic intensifying and students completing the academic year remotely, the team had to conduct much of the work via email, phone calls, and online chats. To win the consent of Knox faculty—a requirement for achieving recognition as a campus organization—they conducted a long-distance outreach campaign. "We did a lot of networking and promoting, expressing what we were trying to do and why it's needed on campus," said Spark.
Preparing for approval "took the whole summer," added Carless. "We worked on editing, coming up with plans, banking, fundraising, resources."
In November, all of those efforts paid off. After hearing a presentation by the sorority's founders, Knox faculty members deliberated among themselves and formally approved the creation of Sigma Theta Nu.
Sparks, Carless, and Clark were chatting online when they simultaneously received the email telling them the good news. They reacted with what Sparks described as "lots of screaming, lots of excitement, lots of texting friends and family members, saying: Hey, we did it! It's officially official!" Clark recalls being "in disbelief."
Carless also celebrated with her family and a special beverage. "My mom had this bottle of sparkling cider and she told us we couldn't open it unless something exciting happened," she said. "So I ran downstairs immediately after it happened and said, 'We've got to open it. We need to open this right now.'"
Now that Sigma Theta Nu is an official sorority, the founders are developing plans to recruit members. The ideal candidate, Carless said, is "someone who knows how to make a difference and wants to make a difference."
"We are three people who've seen that there was a need for change and we went for it," she adds. "So of course, we want other people who are like us, but also have their own values that they can bring to the table, and somebody that we can learn from, and they can learn from us."