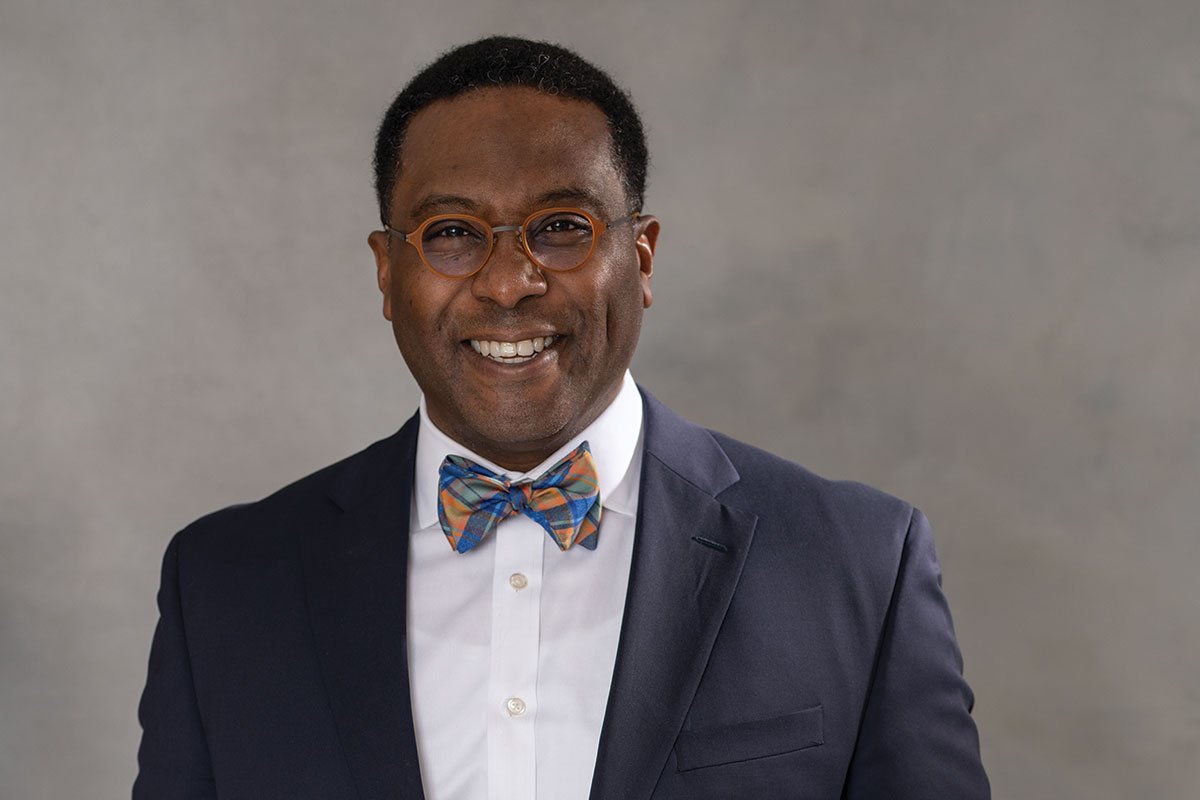 C. Andrew (Andy) McGadney was appointed the 20th president of Knox College following a unanimous vote by the Board of Trustees at its February 2021 meeting. McGadney will succeed President Teresa Amott on July 1, 2021, following her retirement in June 2021 after 10 years at Knox.
McGadney joins Knox after nearly four years as vice president and dean of student advancement at Colby College in Waterville, Maine. Before that, he served for three years as Colby's vice president and secretary of the college, a role that made him the principal liaison to its Board of Trustees.
A native of Connecticut, McGadney earned his B.A. at Wesleyan University, majoring in sociology and African American Studies. He later earned a master of public administration and policy degree from Columbia University and an Ed.D. in higher education management from the University of Pennsylvania, writing his dissertation on "Crisis Management at Small Liberal Arts Colleges: Perspectives on Presidential Decision Making."
"Andy has demonstrated an uncanny ability to build momentum through visionary leadership, a talent for creating and spearheading student-focused, innovative programs that deliver results, and a deep understanding of the need to inspire a college community to attain aggressive goals through collaboration," said Chuck Smith '84, Chair of the Knox College Board of Trustees.
"As a passionate advocate for the power of a liberal arts and science education, I am deeply honored and humbled to serve as the 20th president of Knox College," said McGadney. "During the thoughtful search process, I engaged with members of the search committee, the full Board of Trustees, faculty, students, staff, and several members of the Galesburg community. The commitment and dedication for the College was felt from my initial conversations."
Andy will be joined in Galesburg by his wife, Camille A. McGadney, a Wesleyan alumna who has worked in career counseling at Wesleyan and three other institutions. Andy and Camille have three children.