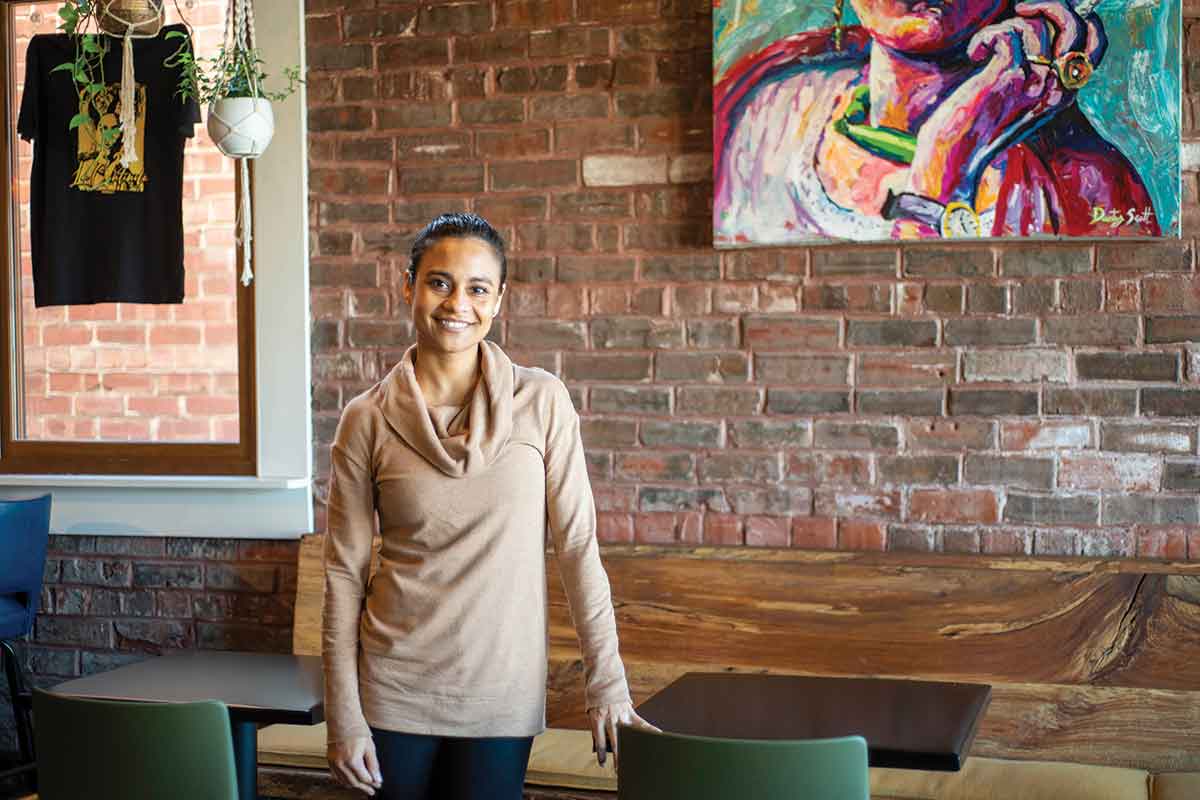 Situated in the old Knox County Assessor's office, La Cantinita (240 East Simmons Street) is Elvith Santoyo-McNaught '13 and husband Justin McNaught's latest venue, following the closure of their massively popular Mexican restaurant Acapulco in 2019. Elvie was still a student at Knox when she purchased that restaurant from her father, and she and Justin originally purchased La Cantinita's site (the former Carriage House) in 2016 with the intention of turning Acapulco into a larger restaurant. When the projected costs skyrocketed, the couple decided to downsize and go upscale—creating a tequila bar with a limited menu of Mexican food.
The 1,500-square-foot space features 100-year-old floors, brick walls, and tall tin ceilings. The name is derived from la cantina, which in Mexico was an establishment that was developed for railroad workers who would leave the train station at the end of their shifts and go to the bar next door to get a drink. "So it was called the bar next to the train station," said Elvie. (The diminutive suffix -ita means the space is little.)
It hasn't been easy launching a new establishment during the COVID-19 pandemic. La Cantinita was nearly ready to open when the pandemic interrupted the construction process. The bar finally opened on September 8, 2020, but had to temporarily shut its doors two months later as infection rates in Illinois rose and the state restricted in-person dining. Opening again in January, La Cantinita is once again ready to welcome guests.
Elvie stresses that La Cantinita is "a bar that houses food" rather than a restaurant. They offer an array of cocktails, mocktails, and coffees, along with finger foods. She says her favorite is a drink called El Chapo—a margarita made with a quality reposado tequila, infused with fresh cilantro, jalapeno and mango—with a side of ceviche. "I wanted to be close to Knox, and I really wanted to cater to Knox students and faculty. There are so many gems downtown, and we have Knox, and all these beautiful small businesses … it's just really nice to be part of that."