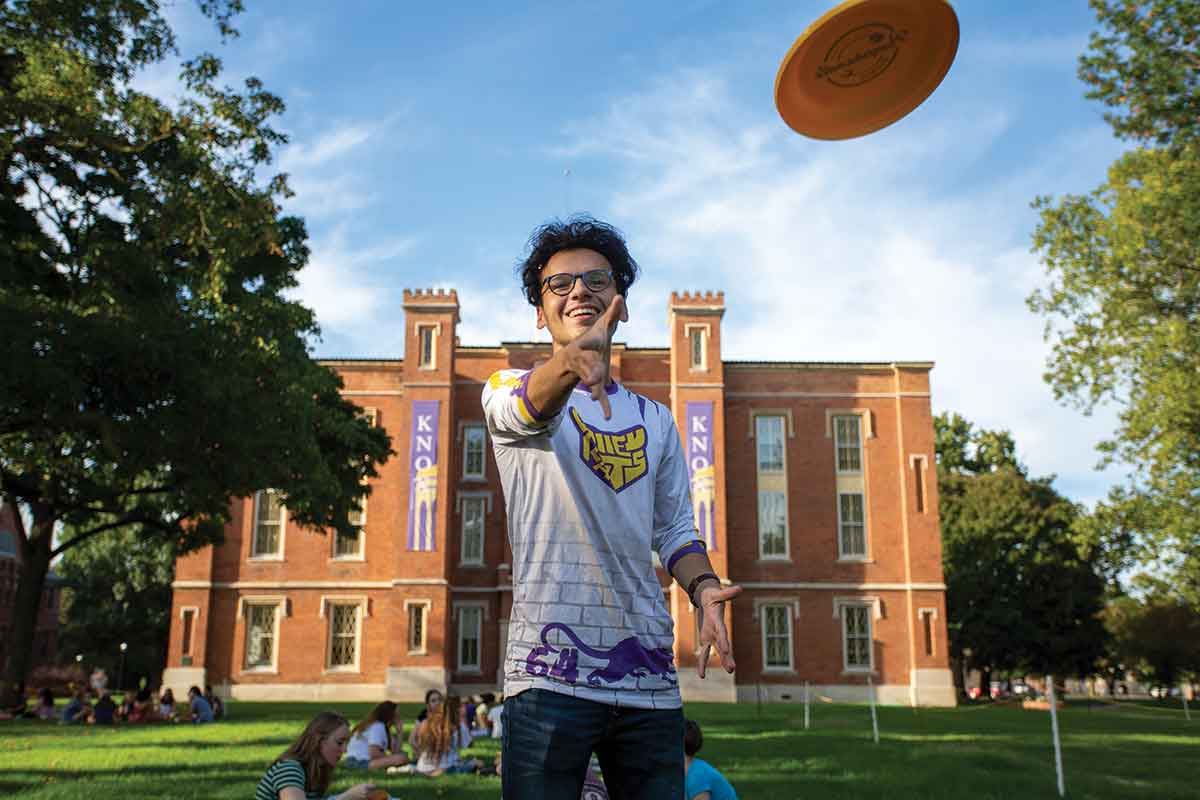 Vitals
Hometown: Stickney, Illinois
Major: Chemistry
Minor: Biochemistry
Campus Involvements: McNair Scholars Program, Ultimate Frisbee, Food Recovery Network
Four Facts about David
David is a first-generation student and was heavily influenced by his uncle to attend college as a pre-med student.
His favorite album is "Immunity" by Jon Hopkins.
His favorite class that he took at Knox outside of the sciences was his First-Year Preceptorial,
Creating Monsters, with Professor Brandon Polite '03.
David has been accepted to a Ph.D. chemistry program at Stony Brook University, which he plans to attend following his graduation in the spring.
Is there a professor or a class that you had that had a significant impact on your experience?
Sophomore year, I took Organic Chemistry. What I really got out of that class was learning reactions and predicting products. Professor Diana Cermak did a really good job of giving us the conceptual tools for figuring out what those products are going to be. And I started to really enjoy it. So after that, I was like, "I think I'm going to stop pre-med, and see if chemistry is a possible route." For me, Cermak was a really big influence. After the class, I talked to her about possible research. From there, I saw her as guidance for graduate school.
Tell us about your McNair research.
The McNair staff not only care about you succeeding in college and with the research, but they also care about your personal growth. And especially after my experience doing research with Cermak, I thought it could be a pretty cool opportunity. As far as the research project goes, it was creating two new methods of synthesizing repaglinide, an anti-diabetic drug. I thought that was pretty cool, because it's an application of those synthesis problems that I learned in Organic Chemistry. My job was a whole lot of looking up journal articles using Knox's online database. After that whole
experience, I started to realize that I am capable of doing quality research, and I'm capable of using the knowledge that I learned in chemistry to help others.