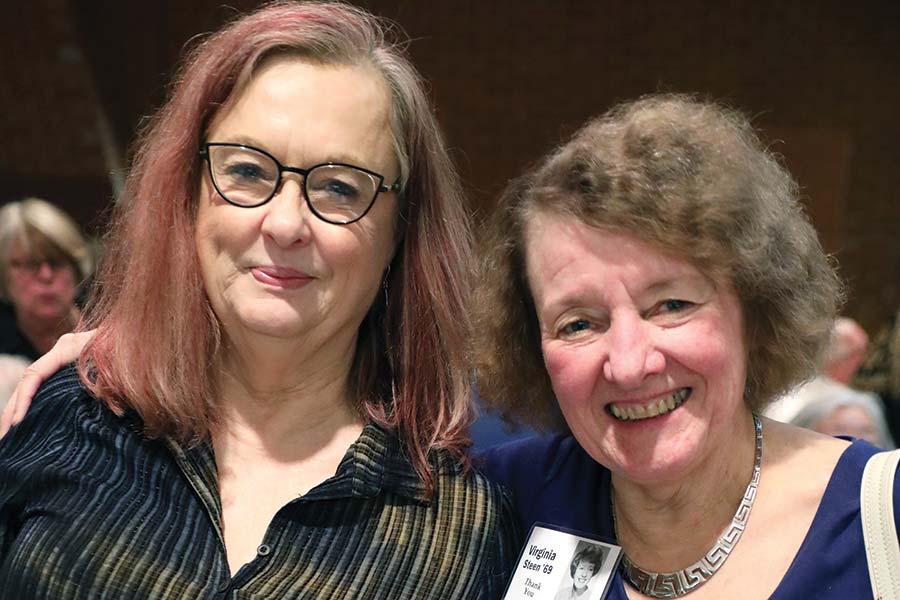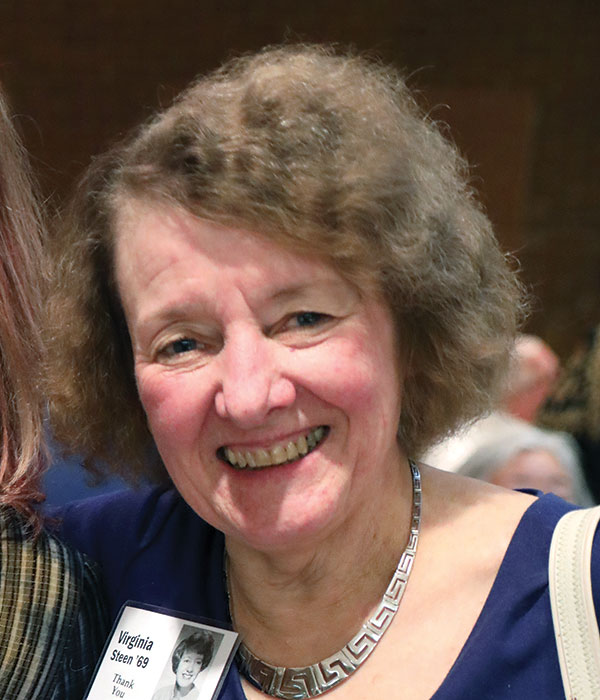 Virginia Steen has been described as the "absolute rock star" in her area of medical expertise: the study and treatment of scleroderma, an autoimmune condition that affects the skin, connective tissues, and internal organs. The disease can cause severe complications, and it is five times more likely to affect women than men.
Dr. Steen has been a professor of medicine for more than two decades at Georgetown University, where she also serves as a primary care physician for scleroderma patients and as the fellowship director of the rheumatology division. Her groundbreaking work has led to better outcomes for patients with scleroderma. There isn't enough room on this page—or in this magazine—to provide a comprehensive listing of her research, scholarship, and professional accomplishments and awards.
How did you get interested in scleroderma, and what has sustained that interest?
I wanted to specialize in a field that was a thinking field that encompassed the whole person—not just one organ, not just the heart or the kidneys or something. I wanted a specialty that I could deal with the patients in a long-term relationship, and rheumatology was clearly what fit with me extremely well. I went to a rheumatology program that happened to be one of two centers in the country at that time that specialized in scleroderma, and my original mentor was one of the grandfathers of scleroderma.
The first half of my career, I spent trying to identify the risk factors of who would get the different problems, the different treatments, and what their outcomes would be. And then the last 10 years, I've spent developing clinical trials. We've been very fortunate. Once they got treatments for rheumatoid arthritis, all the pharmaceutical companies decided they were going to now work with scleroderma and try to come up with treatments and trials for this complicated disease. That has been very successful.
It's been a wonderful career, and we've made a lot of progress. We have treatments that we never had before for scleroderma. We have identified people and can get them treated early and save lives.
What advice do you have for current or future Knox students?
Take advantage of everything at Knox. That's what going to a liberal arts school is. Even if you're going to be a doctor or a scientist or an artist or whatever your focus and passion is, which I think is very important to have, it's still important to have the whole spectrum and the whole experience of being at a liberal arts school.