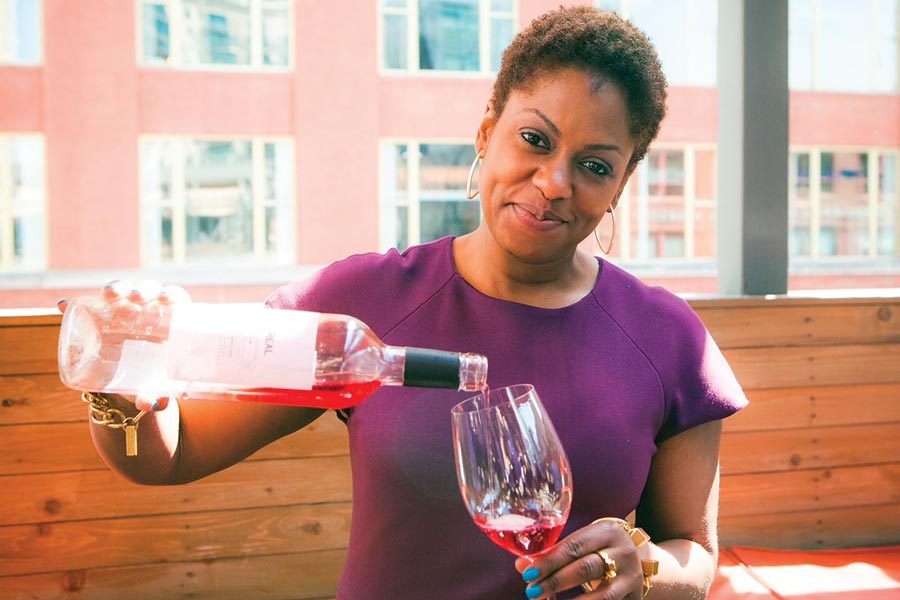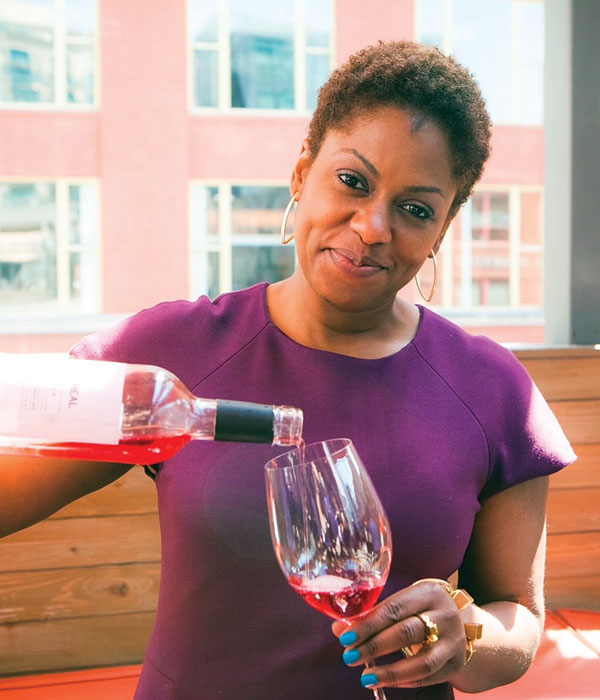 Regine Rousseau has built a business that's rooted in one of her passions: wine. That passion was born in France, when, as a Knox student, she studied abroad in Besançon and met a family who owned a wine shop. The next thing she knew, she was in love with "the culture of wine."
In one of her earliest entrepreneurial experiences, and with encouragement from legendary Professor of Theatre Ivan Davidson, she produced and directed For Colored Girls Who Have Considered Suicide/When the Rainbow Is Enuf at Knox. She oversaw all aspects of the production—casting, financing, and set design, to name a few.
Now, she is CEO of Shall We Wine, a Chicago-based experiential marketing company focused on wine, spirits, and beer-tasting. Shall We Wine provides demonstrations and hosts private and public wine-tasting events. Since the pandemic, the business has adapted by offering virtual events and online classes.
What are you proudest of?
What I am most proud of is my ability to connect to people. I really sit back and I am humbled by the magnitude of support that I get. I have been able to make connections with individuals who have come out of nowhere, to help support my business, to support my dreams. And I understand that that is because I am able to really connect with people. It's not something that I did intentionally. It wasn't this networking strategy. It's really because I care about people.
What advice do you have for current and future Knox students?
When you are a young person—and even when you're older—you will meet people who tell you, "Your ideas are not viable. You can't do this." I heard that so many times. So one of my favorite pieces of advice to give, and you do it in a very nice way, is you say, "Thank you for your opinion, but your fear is not my reality." Often, even the most well-intentioned people will say "You can't do this" because they're afraid for you.
Number two, I think, is to say to a student or a graduating student, "You have something that companies need, and that the world needs. Even though you're young, you have had experiences that companies are looking for, so don't doubt yourself."