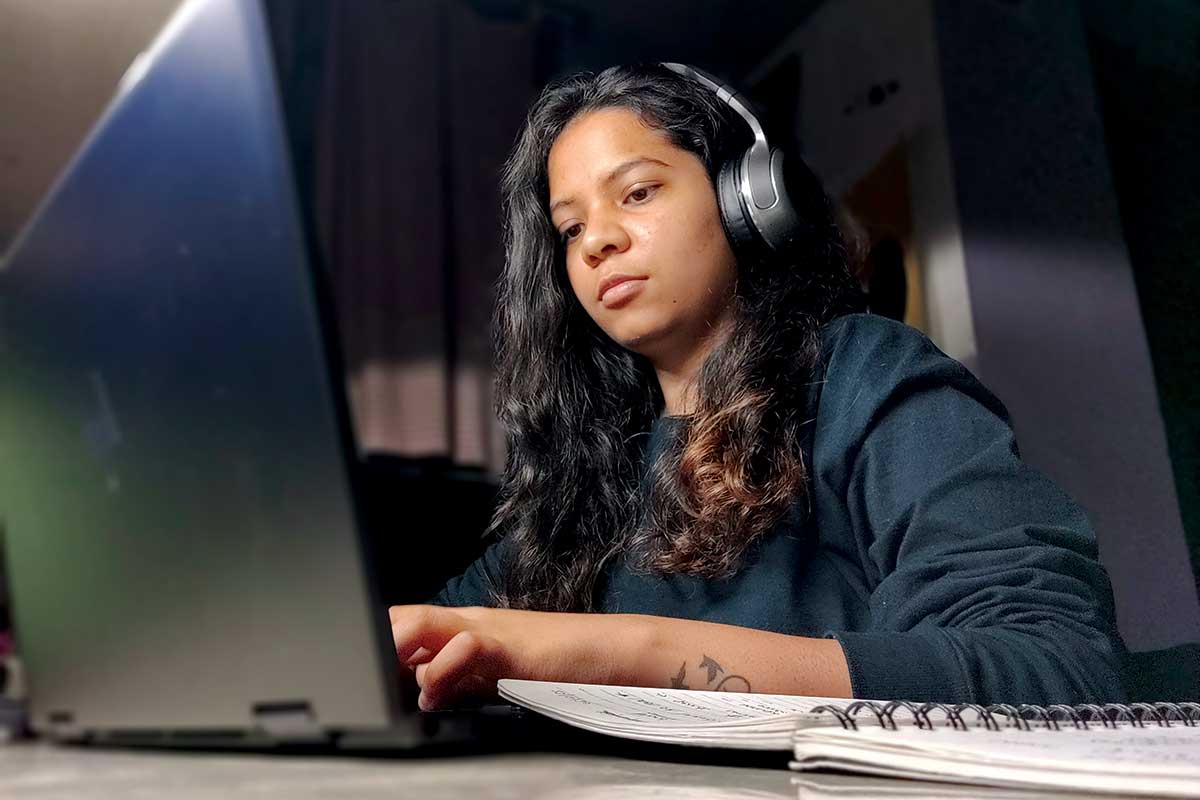 Students seeking additional experience to build out their professional resumes, grow their networks, and find future professional references have a new option: KnoXplorations connects students with alumni on short-term but realworld work experiences.
"These alumni have often traveled the same Knox path [as the student]," said Scott Crawford, executive director of the Bastian Family Center for Career Success. "We let the students and alumni work out the details of the projects, which involved design, writing, marketing, and social media consulting in a variety of fields."
Shuchita Poddar '22 completed a KnoXplorations project as a digital marketing strategist for Mend Body Professionals with co-owner Casey Gatz '05. "Casey Gatz and I would meet weekly to talk about the progress and what new ideas we have," she said. "I drafted a social media calendar for one year and organized and planned posts on Instagram and Facebook, keeping in mind the audience's interest in the particular month."
Poddar, a creative writing major, works as a social media assistant in the Office of Communications at Knox, so she had quite a bit of experience in the field already. "I love curating graphics and playing around with words and colors, and the KnoXplorations project gave me complete freedom to do so, which helped me learn more about the different software I use," she said. After completing the project, Poddar was offered a paid position at Mend.
Another KnoXplorations participant, Frances Santiago '21, noted that her interview with Brian Tanaka '15 was refreshing. "It set the tone for the rest of the project." Santiago worked in communications at REAL Star Property Management. "It's not always easy to find correlations in what you've learned and real life but through this opportunity, I gained experience in doing just that. It was extremely satisfying to see those skills and concepts actually having application in real life," said Santiago, who studies business and management. "This has been a great motivator for pushing me to think more critically about what I am learning and daring me to apply them to other situations."
"I was tremendously impressed with our student," said Kyle Dinse '17, whose startup worked with Rocky Myers '21, a classics major. "They did an exceptional job, and really helped to finalize our art direction for the project," he said. "The program was a wonderful way to connect Knox students with alumni, and show them different aspects of various alumni projects."
At this time, KnoXplorations is a pilot initiative. The career center will be taking the feedback from alumni and students to create a more robust, structured program. If any students or alumni are interested in a future KnoXplorations project, they are welcome to contact the career center at careers@knox.edu. More details on the expanded KnoXplorations program will be announced later in 2021.