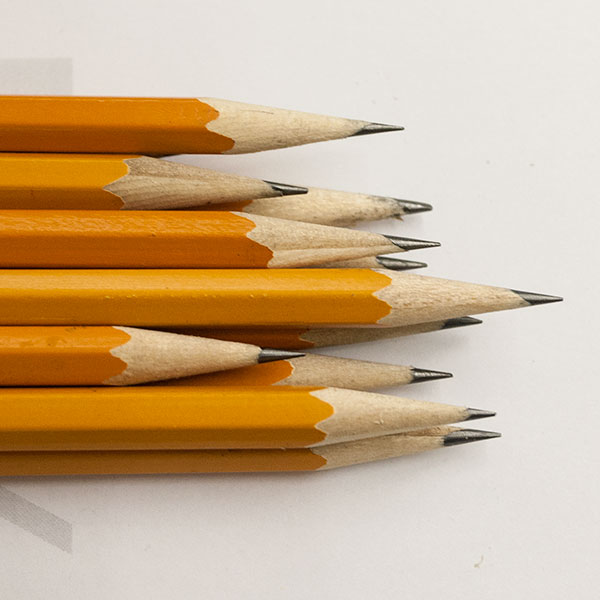 Birthday greetings from the Fifty Year Club! As you are celebrating your birthday, the Knox campus is busy as the students are moving into their dorms to start the fall term.
So begins another Fifty Year Club (FYC) birthday postcard written by Carolyn Swartz Park '55. Each year, she addresses, writes, and mails birthday postcards to all members of the FYC, which includes alumni who attended Knox 50 or more years ago. Carolyn began this task in 1998, seven years before she became a member of the FYC herself.
As graduating classes have gotten bigger, so has the task. Carolyn only started keeping count of the postcards she sends in 2013, when she mailed 1,490. In 2020, she sent out 2,139 cards—nearly six a day. She estimates she has likely sent more than 30,000 birthday greetings over the years, each handwritten and addressed, with a personal update about Knox: The football team won their season opener! Or: Graduation was held last weekend, and 300 students walked across
the stage.
Carolyn took over the task when former FYC director Gail Youngren, Lombard Class of 1927, broke her leg—and kept going. She works backwards from each FYC member's birthday to determine when each card must be mailed, and she knows that "It typically takes two days for one to get to Chicago and five days to either coast." For many years until his death, Carolyn's husband, Earl,
helped her by making daily trips to the post office to mail the day's letters. Even though she now must make those trips herself and finds this the hardest part of the whole process, she has no intention of stopping until she can do it no longer.
Because she has arthritis in her hands, she acknowledges that a computer would make the task quicker and easier, but she plans to keep handwriting each card. She believes that doing so much writing helps to keep her joints limber. ("It's therapeutic," she says.) More than that, though, Carolyn believes in the beauty of a handwritten note. "I have always been a letter writer," she said. "I had penpals growing up, and I still send long letters to friends and Knox classmates." She
knows that the Knox alumni who receive her cards truly appreciate the extra time and care. She regularly receives grateful responses, such as a note from Jane Ann Scott Bradbury '60 last summer. "What a joy to receive my annual birthday greeting from Carolyn Park, still writing for the FYC. She amazes me!!!!"
Knox recognized Carolyn with a Knox Service Award in 2008. While she was surprised and honored, she does not send the birthday cards for the accolades. She continues to send thousands of cards because, she says, "It kept me busy after I retired from teaching, and I like keeping alumni connected to the College. I'm a proud Knox graduate. And, there's just something special about Knox."