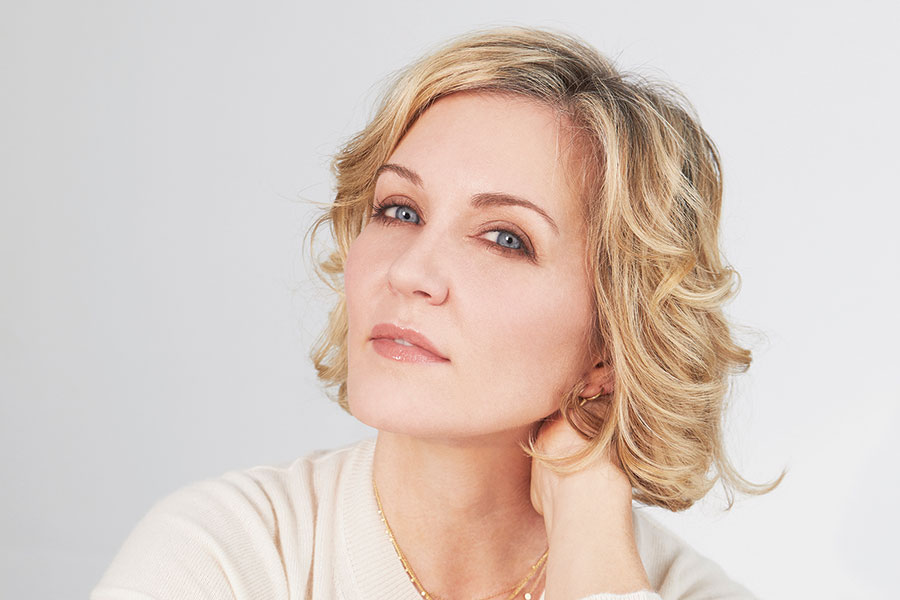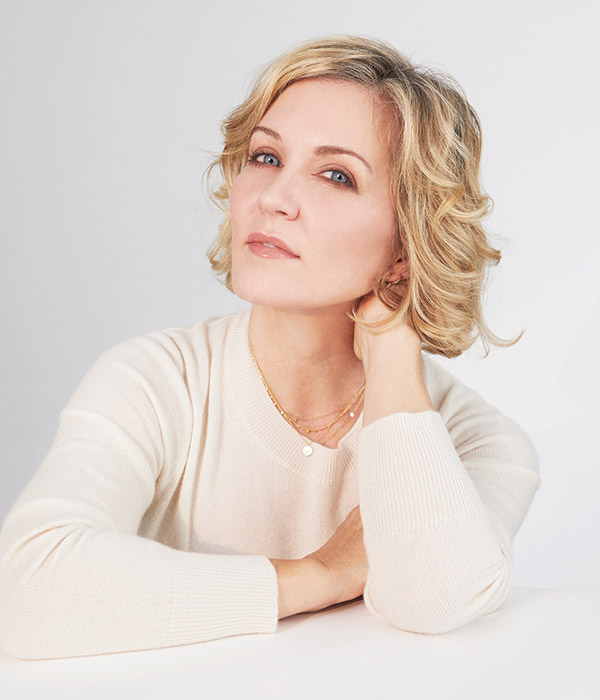 Amy Carlson isn't just an Emmy-nominated actor. She's also a singer, a director, and a driven humanitarian. After graduating cum laude in history and with a passion for theatre, she began her acting career starring on the soap opera Another World from 1993 to 1998. This role launched her into movies and as a series regular on television programs including Third Watch and Blue Bloods. Carlson realized one of her longtime goals in 2020 when she directed The Letter, her first short film.
How did your experiences at Knox help prepare you for a career in acting?
I think what my experience did for me as an actor opened up the idea of possibility. At Knox—because of the liberal arts education—I was able to switch majors, take painting, do a dance class. And it really helped me understand that what I was most interested in was being human and having the experience of life. What Knox really helped me with was being an advocate for myself. As I left school, I realized I had to follow my heart and follow my passion.
Why do you think you're so often cast as strong characters? What ultimately makes you decide to pursue or reject a given role?
I've found that as I've changed as a person, my roles have changed. When I was younger, I played a lot of weaker characters: a lot of victims. I worked on a soap opera for a couple years; that was my first series-regular role. The character I played started out as really weak—she was a victim—but then she ended up becoming a police officer. In playing that character for so long and finding my voice through that character, things have shifted since that time. I think it's part of who I am, and that's what I project.
Discuss your activism with chronic fatigue syndrome and other health and social justice issues.
At Knox, I wrote for an alternative student paper, and we wrote about women's rights and social justice issues. It all started at Knox: not the feeling of it, but the action for it. I started working on ME/CFS (myalgic encephalomyelitis/chronic fatigue syndrome) because one of my best friends through college ended up dying after a long struggle with ME/CFS. We started fundraising, and raising consciousness about it. I've worked with those organizations, and I've also worked with Habitat for Humanity doing the Women Build program. I also work with Hearts of Gold, which is a charity that helps homeless women and children. I just try to do what I can when I can.