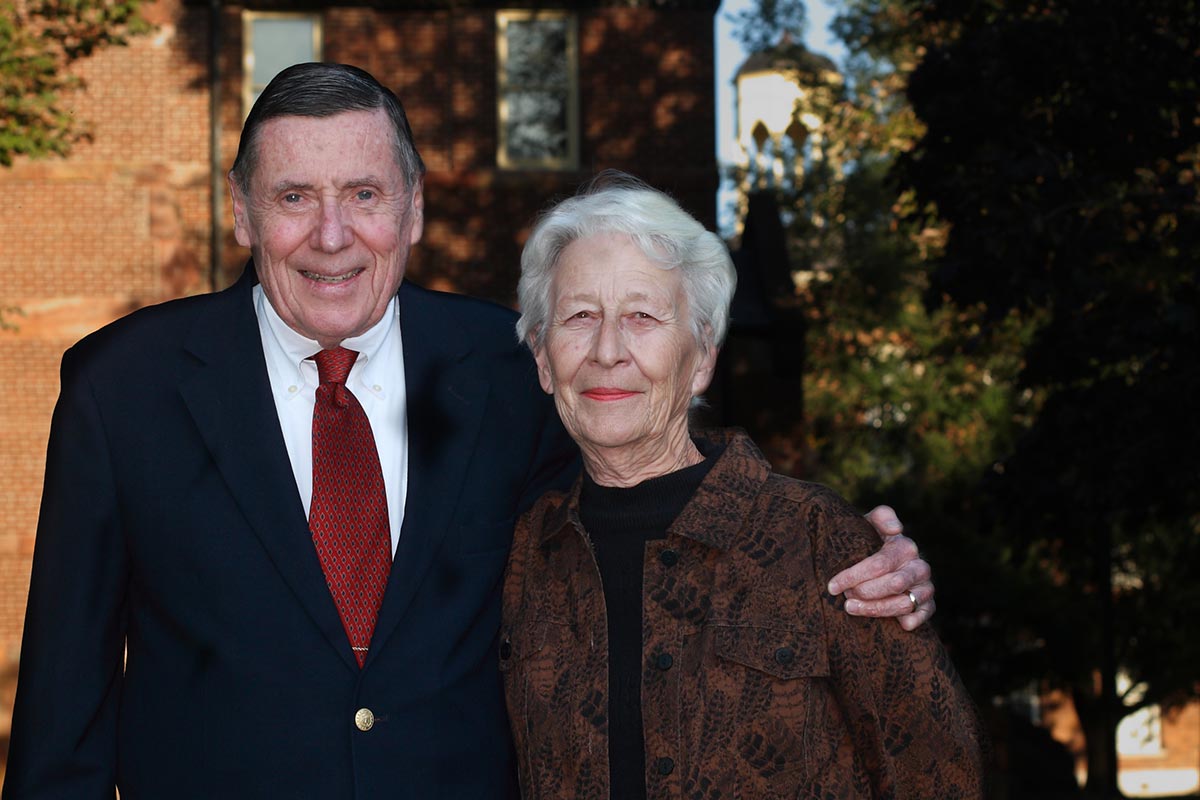 Emeritus Trustee Robert J. Sparks '56 passed away on Thursday, November 28, 2019, in Galesburg. He was 85 years old. He is survived by his wife of 61 years, Katherine, and a son, daughter, and two grandchildren.
Sparks was born in Galesburg in 1934 and graduated from Galesburg High School in 1952. In 1956, Sparks graduated from Knox with honors in business administration.
He served in the United States Army, stationed in El Paso, Texas, for two years. Upon returning to Galesburg, Sparks worked for Rowe Manufacturing and later with the United Federal Savings Bank until he retired as president in 1985.
Sparks served the Knox College community as an active trustee from 1981 until 1988 and remained a life trustee until his death. He and Katherine were enthusiastic supporters of the College and members of the President's Circle Giving Society. The Sparks family name can be found on the Sparks Smith Gallery in Alumni Hall, the Sparks Digital Studio in the Whitcomb Art Center, and the golf coach's office in the Schmid Golf Performance Center.
He previously served as president of the Knox College Alumni Association and chapter advisor to the Phi Delta Theta fraternity at Knox.
Sparks was also active in the Galesburg community. He served on the board and was past president of OSF St. Mary Medical Center and the Foundation Council, retiring in 2014. Bob was a member and past president of Soangetaha Country Club and Galesburg Rotary Club. He was also past president of the Knox County YMCA board, serving at the time the current facility was built.