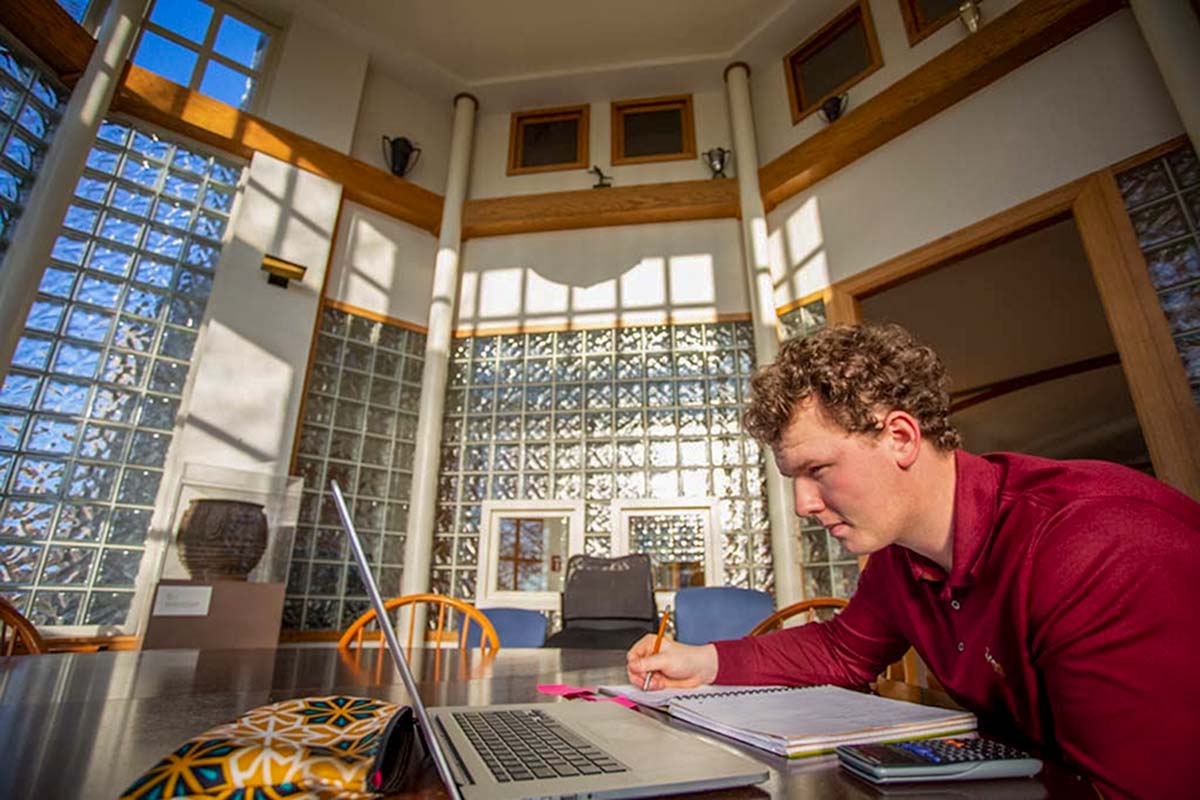 Vitals
Hometown: Prenton, England
Major: Economics
Minor: Statistics and Business Management
Campus Involvements: Honor Board member, Alumni Ambassador, Red Room tutor, men's golf team, and founding member and president of Investing Club.
Three facts about Elliot
He is a huge soccer fan and wakes up at "ridiculous hours" to watch games involving his favorite team, Manchester City.
He loves to travel and is especially keen on World War I and World War II history.
Elliot recently completed a rigorous internship at The Economist Group through the Power of Experience Grant, which provides all Knox students with up to $2,000 of support toward internships, study abroad programs, and other educational opportunities.
Tell us about your internship with The Economist Group.
I worked at The Economist's Intelligence Unit, which is a subsidiary of The Economist Group, based in Canary Wharf, London. I worked in the global forecasting division, which specializes in forecasting major economic indicators for the world's largest economies and how political factors like trade wars might hurt or benefit them. I specifically worked on a project that looked at using alternative data that may not be in traditional economic models to better understand how these indicators interact or affect the economy. If we saw that these indicators were relevant, we would add them to our model.
Is there a professor or a class that had a significant impact on your experience?
During my internship, I was primarily involved in developing a global forecasting model. To do this, I used a lot of skills from Professor Forsberg's Linear Models statistics class. Without this knowledge, I don't believe I would have been able to succeed in this internship.
Why did you choose Knox?
I came to Knox mainly to play golf. I met Coach K.C. Harding through a recruitment service in the UK, and thought that the environment was right for me. But I found that the best thing about Knox is definitely the academics. Economics is something that I am really interested in, and the professors keep pushing me to grow both inside and outside of the classroom.