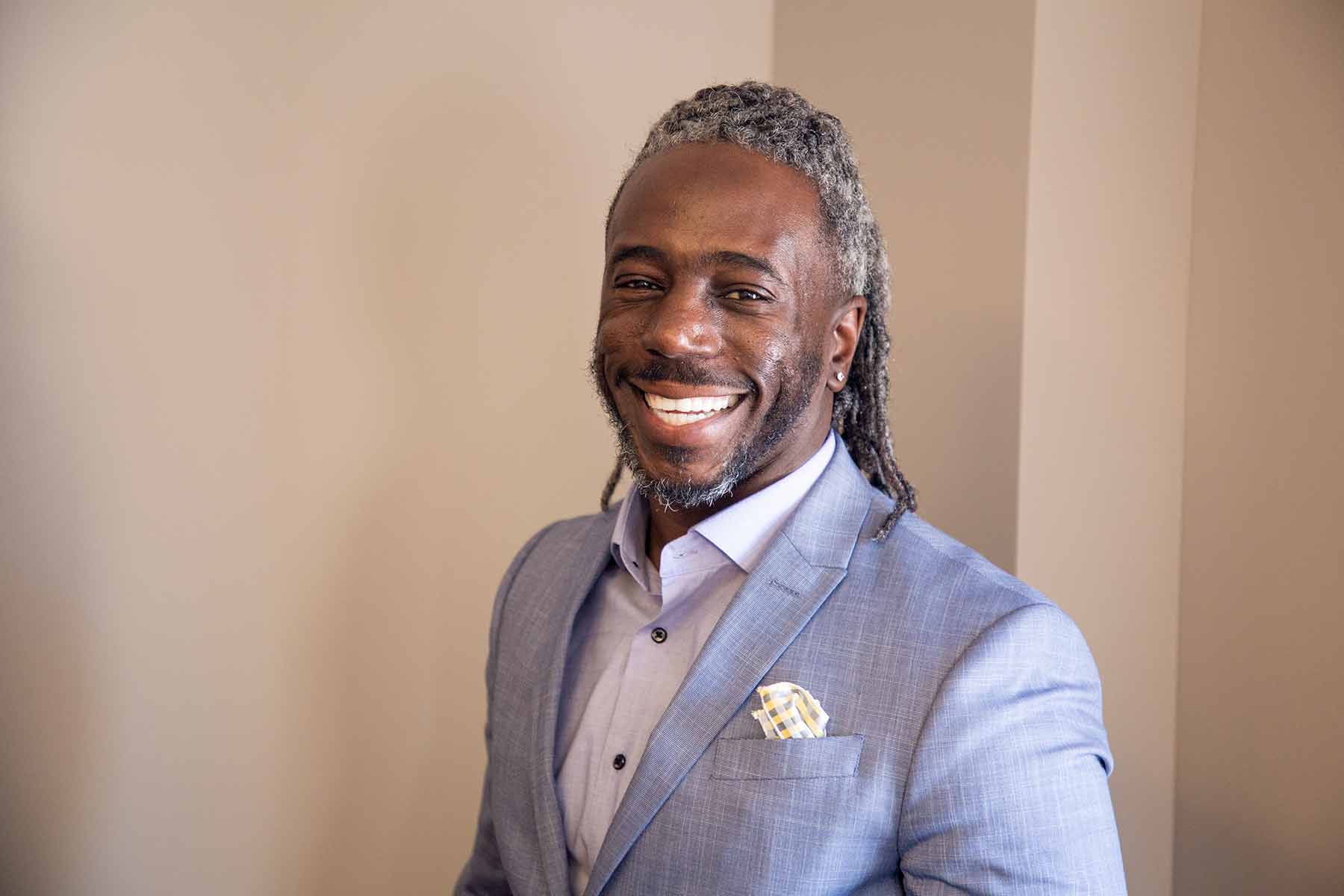 Nyerere Billups Sr. '99 has served four years on the Knox College Board of Trustees as alumni trustee. During those four years, he has rotated through all of the committees, serving the last two years on Admissions and Academic Affairs. Knox Magazine asked Billups to reflect on his experience.
Why did you decide to become an alumni trustee?
It's one way that I could give back in a very meaningful way. If you're going to give of your time, you want to see the impact of what you're doing. Being a part of the Board of Trustees puts you in the conversation about some of the decisions that will have an impact now and in the future.
Part of what got me to where I am is what I learned here at Knox. This gives me an opportunity to bring what I've learned and how I've grown back to the institution in a meaningful way. I think it brings everything full circle. It's not just, "Hey, I went to Knox and I'm doing really great in my career." It's that I'm willing to spend my own time, my own resources to come back and participate in a way that says how this school is operating, and that the school will still be here for my kids and their kids. It's something that's so important to me that I need to make this commitment to the Board.
Why do you support Knox financially?
I would always encourage anybody to come to Knox. And if the only challenge is a financial one, I feel like we have a responsibility to figure out how to make that happen. I don't want the cost of Knox to deter anyone from coming here and I don't want the fact that their mom may have never ever gone to college or they don't know their dad to stop them from coming here if it's solely for financial reasons. So for me to give back, it's a no-brainer.
I think I probably kick myself harder than anybody else for not being able to give earlier. But I decided this is a priority for me and I'm going to commit to doing this. I could be done paying off my student loans right now if I didn't donate to Knox, but I don't have any trouble paying my monthly student loan bills. So it's easier for me to bring somebody else up, because I know eventually I'll be able to pay my student loans off without sacrificing. The pride I have of being a Knox alumnus helps me prioritize. I know my heart's in the right place. So how can I not give back to a place that's given so much to me in a way that dramatically changed my life?