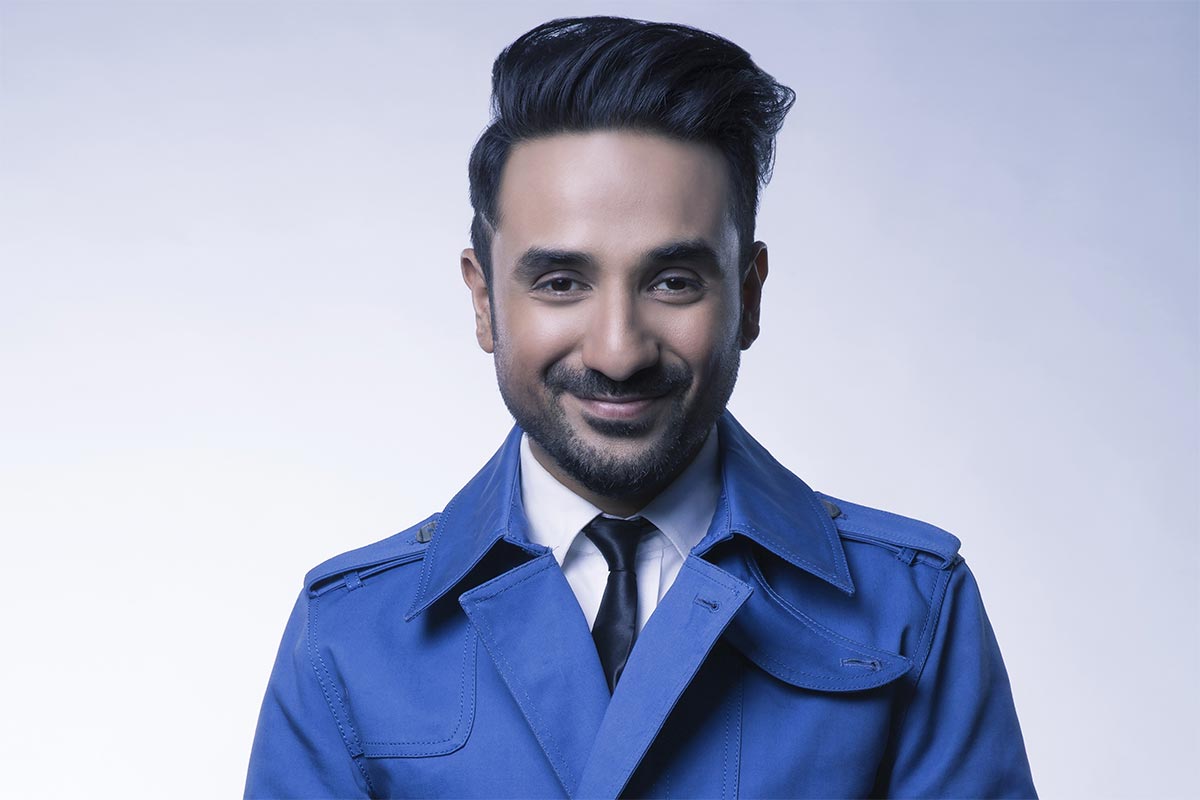 Comedian and actor Vir Das will be the speaker at the 2018 Commencement exercises to be held in June. Since graduating from Knox in 2002, Das has cemented himself as the biggest English-speaking comedian in India, as well as one of the country's top actors, writers, musicians, and festival producers. Thanks to his Netflix comedy special, Vir Das: Abroad Understanding, and a recently announced Hulu comedy series, Das is poised to break into the American entertainment world with his unique brand of humor.
"While I didn't have the pleasure of knowing Vir while he was a student at Knox, I have enjoyed watching the trajectory of his career both in his home country of India and here in the United States," says President Teresa Amott. "You can see in Vir's approach to his comedic work, from stand-up and acting to writing and producing, that he is adept at navigating across cultures and overcoming stereotypes to provide his audiences with new perspectives on complicated issues and events. It is an honor to welcome him back to campus as this year's Commencement speaker."
Featured in The New York Times in 2011 as a one of a new set of emerging comedians in India, Das is known for bringing an American style to topics rooted in contemporary Indian culture. Over the course of his career, he has sold more than a million tickets as a stand-up comedian, touring internationally with Unbelievablish, the largest domestic comedy tour ever by an Indian comedian; The History of India; and Battle of the Sexes. In the last year, Das has traversed the globe, performing stand-up in 35 cities on five continents.
Das has also climbed the ranks of the Bollywood elite in various films, including BadMaash Company; Delhi Belly; Go, Goa, Gone; and Revolver Rani, gaining a reputation as a leading man with impeccable comedic chops. In addition to stand-up and acting, Das leads his own multimedia consulting and production company, Weirdass Comedy.
After completing schooling in both India and Africa, Das attended college in the United States, graduating from Knox College in 2002 with a degree in theatre and economics. He also studied acting at the Stanislavsky School at Harvard University before returning to his home country to pursue his career in comedy.
Mary Meg McCarthy, the executive director of Heartland Alliance's National Immigrant Justice Center, and Michael W. Young, American geneticist and 2017 Nobel Prize Winner, will also receive honorary degrees during the exercises.
The 2018 Knox College Commencement will be held on Sunday, June 3.