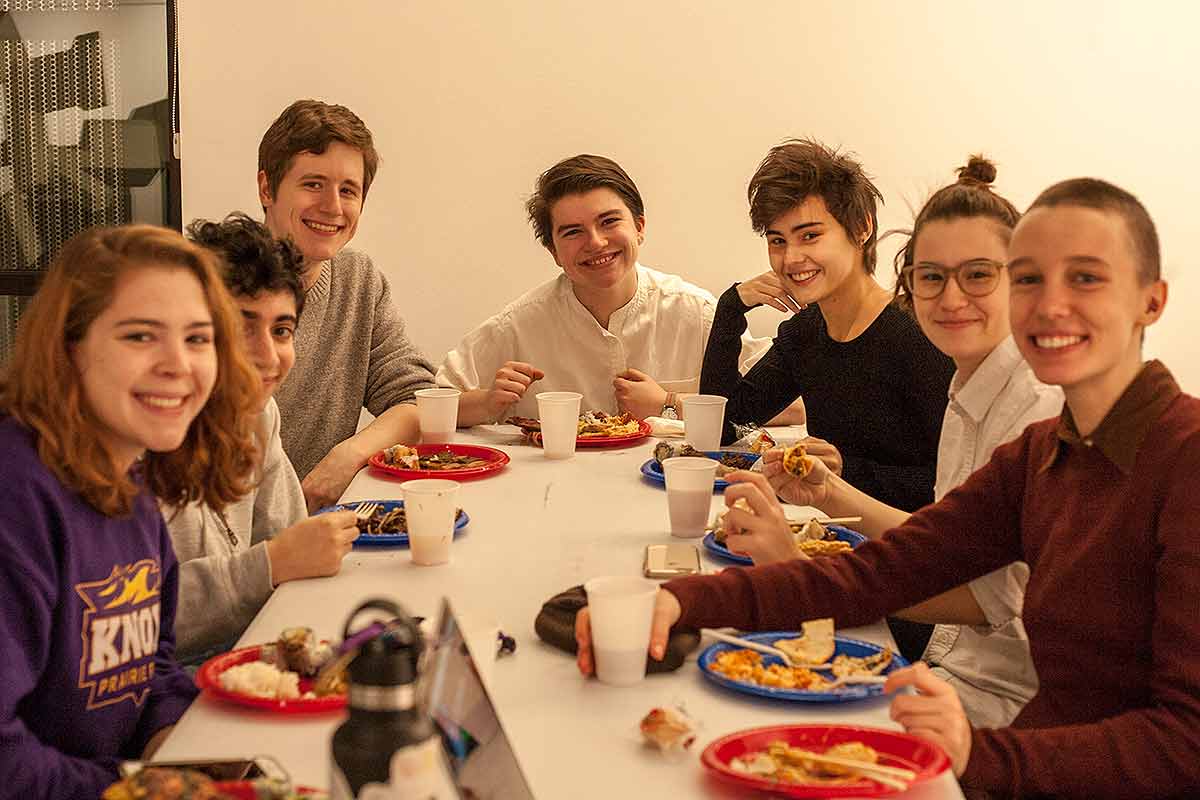 A small group of Knox first-year students are connecting their academic and residential experiences in a new way, with everyone in the same class also living in a suite together. These Living-Learning Communities, or LLCs, give firstyear students the chance to quickly build relationships with their classmates through both a shared classroom and residential experience.
"I was able to immediately have a tight-knit group of people that I could trust and bond with, inside and outside of the classroom," said LLC participant Isaac Hughes '21. "Whether I had a question about an assignment or about what they were planning to do for fun, my classmates were always there."
Hughes and his 16 classmates took the First-Year Preceptorial course This American Life, taught by Chad Simpson, associate professor of English. Simpson not only taught the course, which uses radio programs and podcasts to investigate notions of identity, community, and creativity, he also coordinated events for the group throughout the term. Students traveled to Green Oaks Biological Field Station, spent an afternoon bowling, and enjoyed a dinner together that featured food from local restaurants.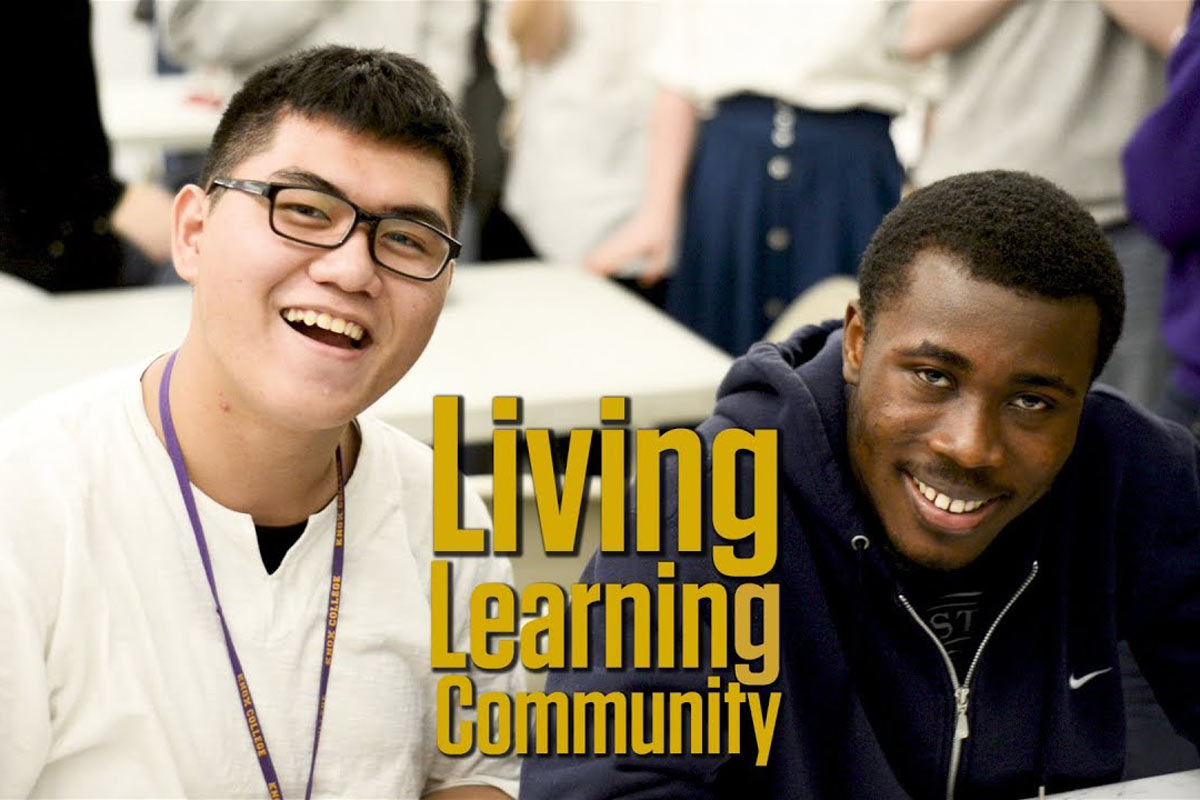 As part of the LLC, Simpson will also plan events throughout the rest of the year, even though the class finished with fall term. What Simpson likes about the LLC is knowing that learning isn't just happening in the classroom. "It's about carrying those conversations you're having in the classroom to the Gizmo or to the gym or the basketball game. It's about continuing to think about and work over challenging ideas, like what is activism or what it means to protest," he said.

Vice President for Student Development Anne Ehrlich says that research shows many benefits to students who participate in LLCs. "Living-Learning Communities are linked to a number of positive student outcomes, including an easier academic and social transition into college, enhanced communication with faculty, a more inclusive campus community, and higher retention rates."
Simpson agrees that LLCs ease the college transition.
"One of the hardest things about being a first-year student is figuring out who you are in this new place that you've moved into," he said. The LLCs help students "figure out who they are more quickly, and that carries over into how they learn in all their other classes."