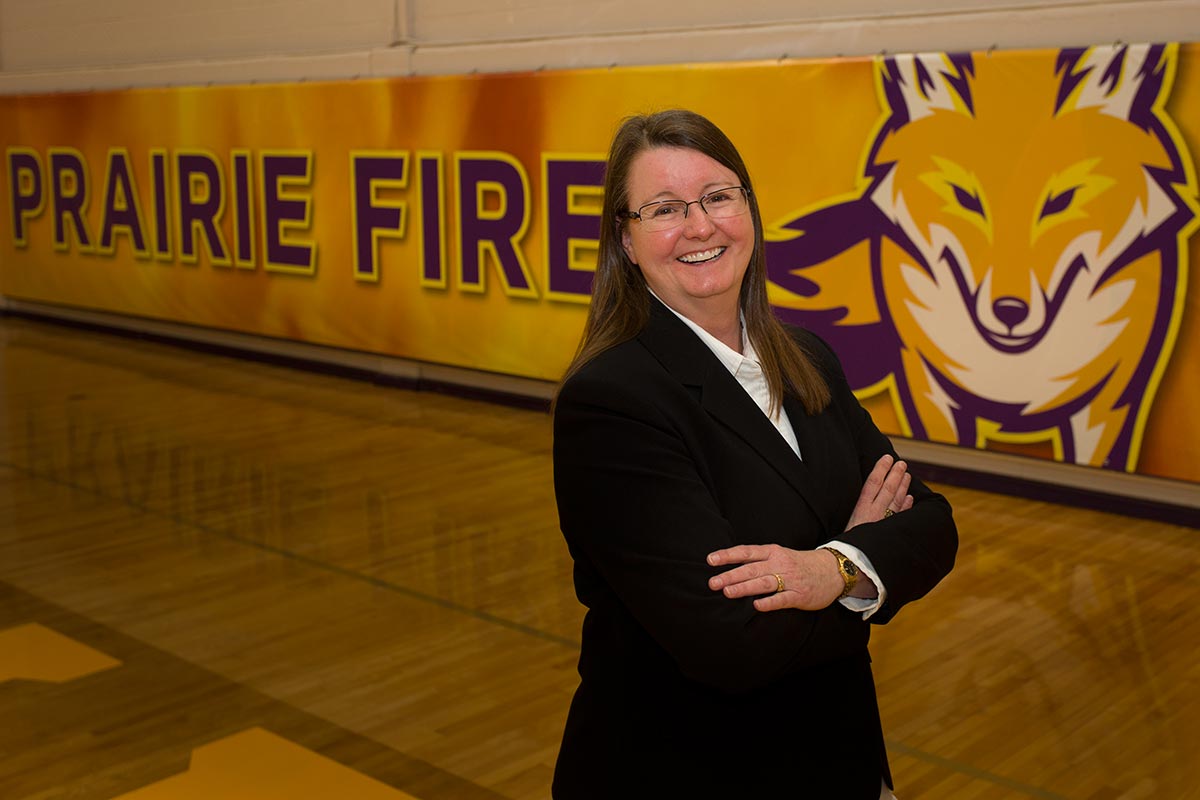 Knox welcomed Daniella J. Irle as its new director of athletics in February, following a nationwide search. Prior to Knox, Irle served as deputy director of athletics and senior woman administrator at the University of North Dakota (UND), a position she had held since 2013. She succeeded Chad Eisele '93, who left Knox in July 2017 to serve as director of athletics at Hampden-Sydney College in Virginia.
"We are excited to welcome Daniella to Knox and to the Prairie Fire athletics program. Her years in athletics administration, as well as an award-winning career as a coach, make her a dynamic and experienced leader for Knox athletics," said President Teresa Amott.
"I believe in the power of athletics to transform a collegiate experience for a student and to enhance the campus experience for all members of the community, particularly at the Division III level," said Irle. "I look forward to working with the coaches, student-athletes, and the entire campus community to continue the excellent work of the last decade and to build even more robust and competitive programs within the Midwest Conference and Division III."
In her 25-year career in collegiate athletics, Irle has seen success as both a coach and an administrator. Prior to her role at UND, Irle served as the assistant athletics director of business and student services operations at Tulane University. She also served three seasons as the head coach of the Tulane women's swimming and diving team, a program she revived after a 13-year hiatus, and was twice named the Conference USA Coach of the Year. Irle's coaching experience also includes 10 years as the Fresno State swimming and diving coach, where she was twice named the Western Athletic Conference Coach of the Year, and a combined three years as an assistant coach at Louisiana State University and the University of Texas at Austin.
Irle received her bachelor's degree from Lamar University and her master's degree in public administration from the University of New Orleans. She is a graduate of the NCAA Women's Leaders in College Sports Executive Institute 2017. You can follow Irle on Twitter (@KnoxCollegeAD) and Instagram (@knox_college_ad).