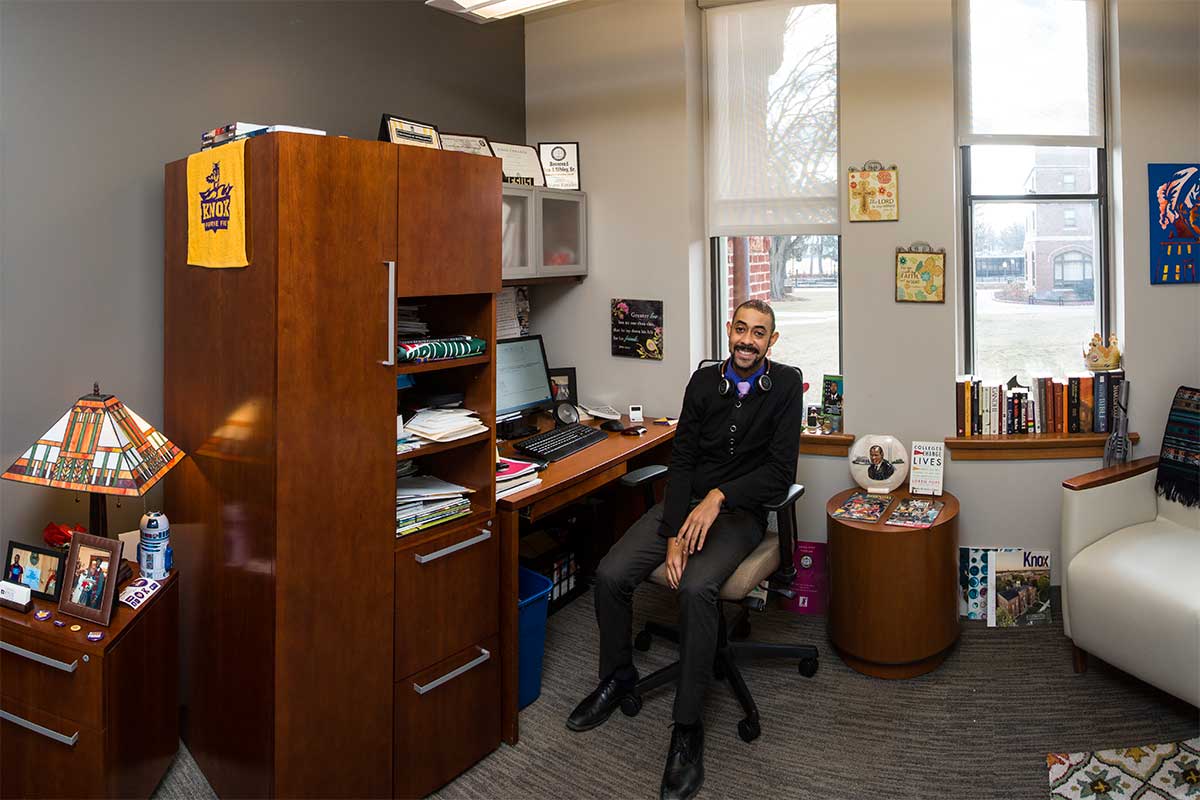 Though the Office of Admission moved to the newly refurbished Alumni Hall in late 2014, DeVone Eurales keeps a small memento from their old digs in the Ford Center for Fine Arts in his new office. Just inside his door is a glass Mission-style lamp that used to sit in the reception area in their former location. Beth Jonsberg, the longtime Admission visit coordinator who passed away in 2015, remembered that DeVone especially liked the lamp, and she brought it to his new office when they moved in.
DeVone spends weeks on the road each year visiting college fairs and high schools, but his office is anything but impersonal—the warm and welcoming space is filled with inspirational artwork, souvenirs from his travels, family photos, and an impressive collection of Star Wars memorabilia.
Welcome to his office.