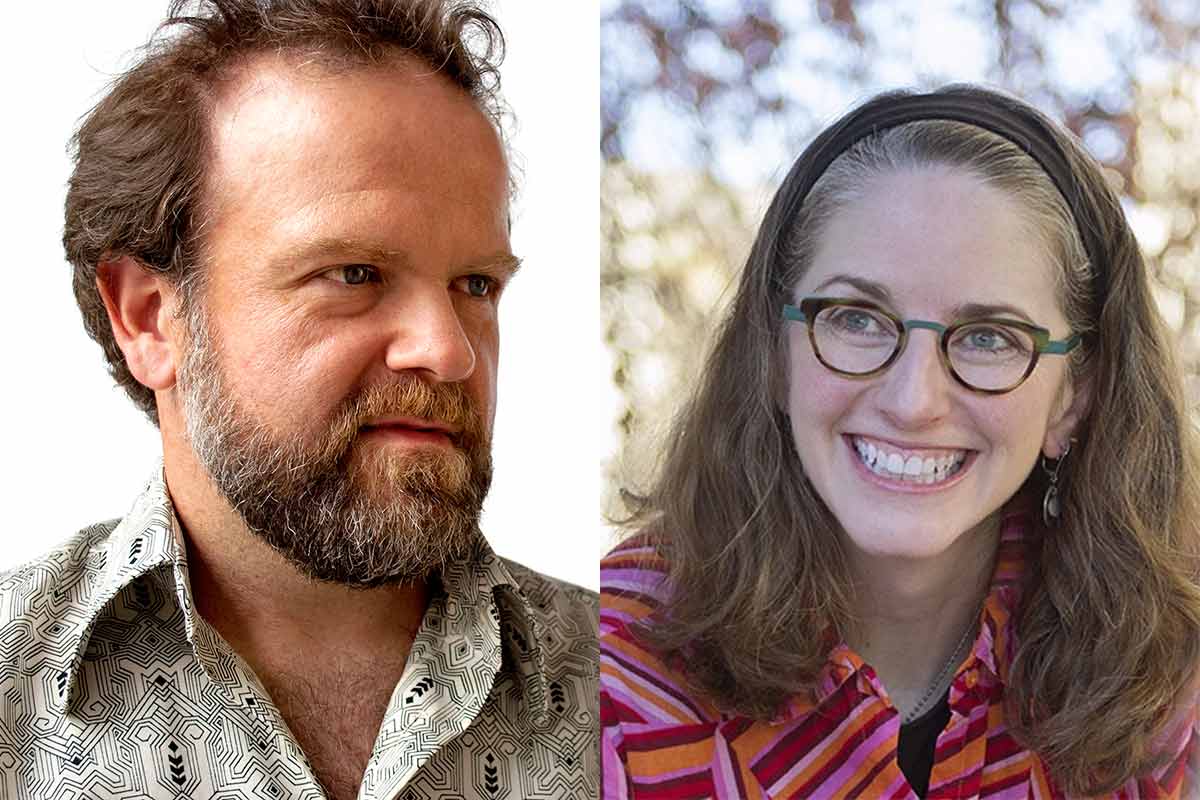 Two Knox alumni have been honored in the 2017 edition of Best American Essays, which showcases the best writing of the year.
These are not the first appearances in Best American Essays by Anna Leahy '88 and Andrew Monson '97. Both have been recognized by the publication in the past and have received numerous awards and grants for their contributions to the literary world.
"[This recognition] further reinforces our belief in the successes of the creative writing program and the arts community at Knox, where Leahy and Monson began their writing careers," said Monica Berlin '95, professor of English and chair of the English and creative writing programs at Knox.
Leahy's essays have been honored in Best American Essays in 2013 and 2016. Her essays have also won top prizes from publications Ninth Letter and Dogwood. Her book of poetry, Constituents of Matter, won the Wick Poetry Prize. Leahy is a professor of English at Chapman University and edits the international journal TAB: The Journal of Poetry and Poetics.
Monson's essay was one of only 26 works published in Best American Essays in 2013, and he was honored as notable in the 2016 edition. In addition to his essays and poetry, Monson has written six books and is working on another with the funds from a Guggenheim Fellowship, which he received in 2017. This $50,000 fellowship is awarded to fewer than 200 people who, according to the Guggenheim Foundation website, "have already demonstrated exceptional capacity for productive scholarship or exceptional creative ability in the arts." Knox awarded Monson the Young Alumni Achievement Award in 2008.
Monson said that Knox grew his creative abilities with an atmosphere that he has tried to spread throughout his career. "Being part of an exciting and supportive community imprinted on me somehow, and every place I've been after that I've been trying to remake that community to help grow writers and students," he said.
Professor Berlin said that this honor is not only for the faculty and alumni to take pride in, but also the current creative writing students.
"Both of these writers have had an extraordinary year in the literary world, and we look forward to seeing what they do next," she said. "We look forward, too, to working with newer writers who may be acknowledged by the Best American series in the future."