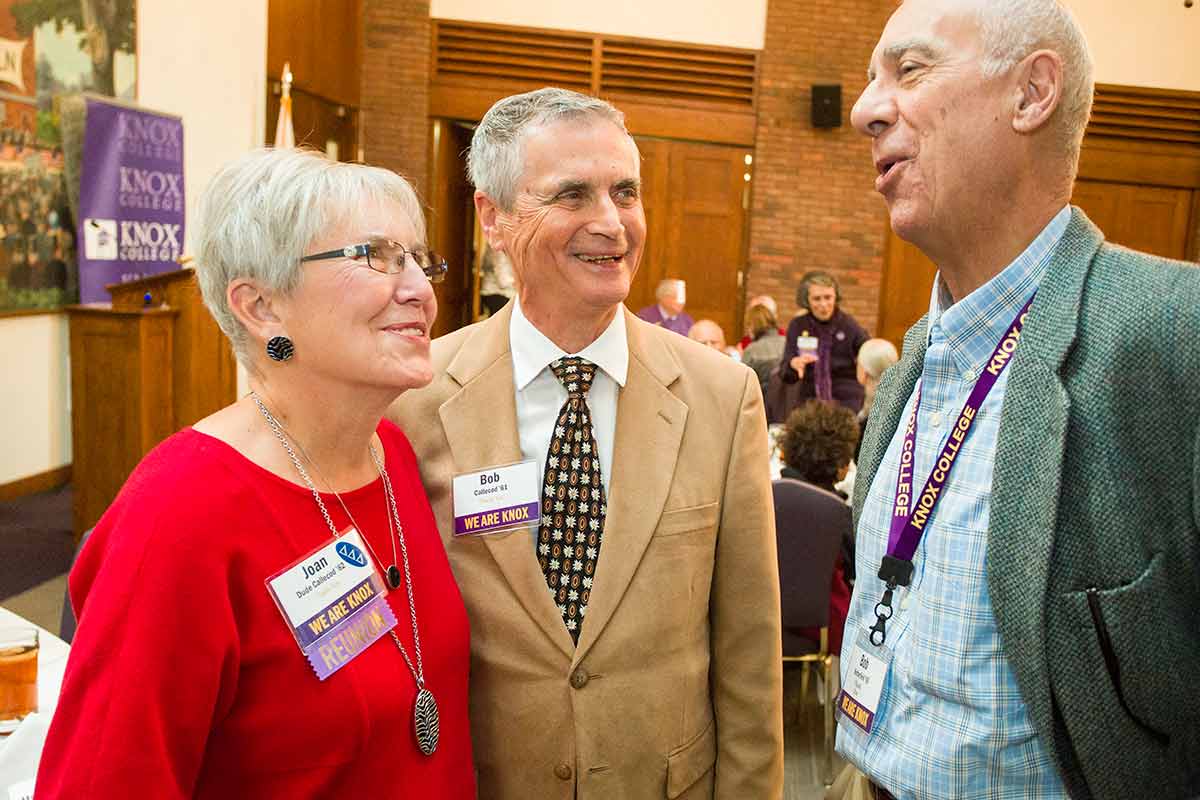 This year, the FYC begins a year-long celebration of the 75th anniversary of the Club's founding. In 1943, the Knox College Board of Trustees granted permission for Edward Caldwell, Class of 1886, and Earnest Elmo Calkins, Class of 1891, to create a unique group for alumni who attended Knox 50 or more years ago.
The two founders set forth two main goals of the Club. In the words of Calkins to the first 50th Reunion Class of 1894, the two goals were:
"To unite in one body those who share common memories of a certain period of Knox history—quite different from that of more recent graduates—roughly, the period between 1864 and 1894.
To preserve a record of all Knox people, which is in its essence the history of the college. Each member is asked to supply his own data, in the 'Who's Who' formula, for this purpose. The alumni are the end products of the college, its reason for existence. What they are, what they have done is the measure of the college, its contribution to the culture and civilization of the country."
The FYC certainly tries to achieve the first goal by hosting events for members on campus and across the country. The second goal is one reason why the 50th Reunion class is asked to return their questionnaires. It is also the reason that sending in news for the Bulletin is so important. You are uniquely important to the history of Knox College.
In the coming year, look for information about events, lectures, exhibits, and more to celebrate 75 years of this amazing group of alumni!