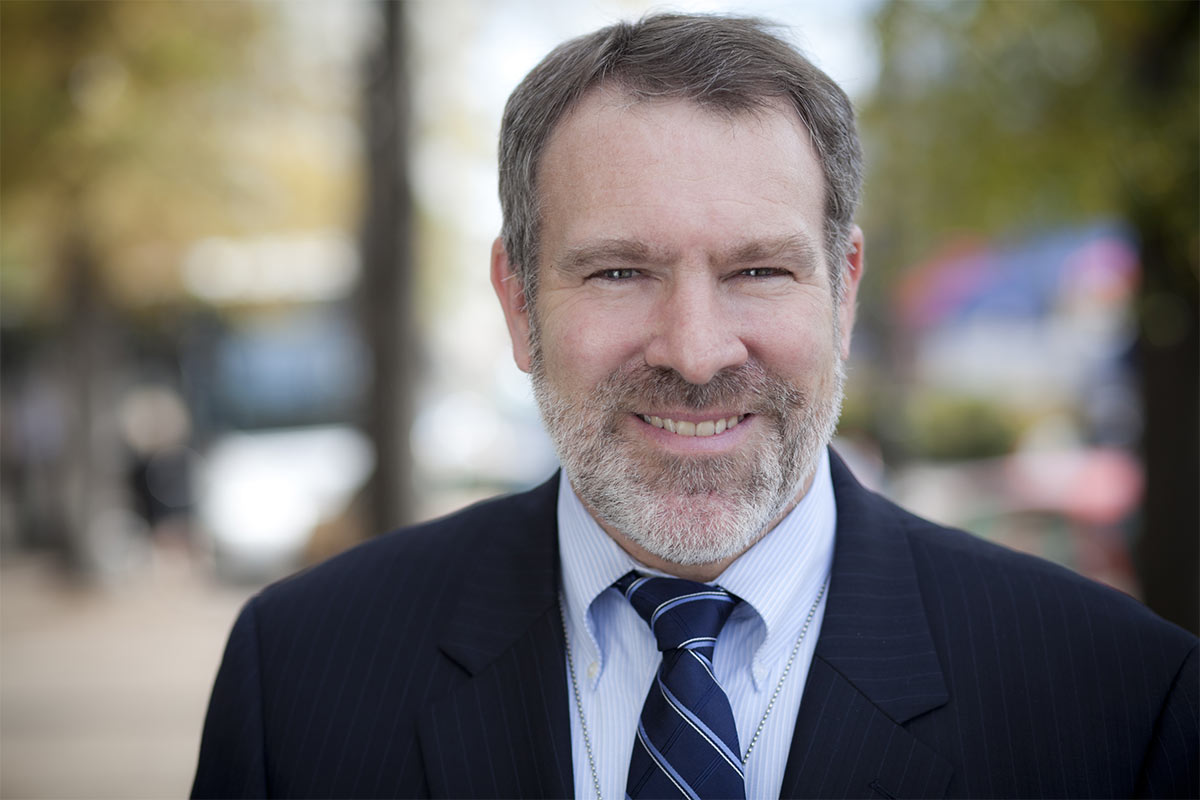 John Shaw '79, a longtime journalist and author of five books, has been named the next director of the Paul Simon Public Policy Institute at Southern Illinois University in Carbondale.
As a congressional reporter with Market News International, Shaw has covered political and economic issues for 26 years. He also has contributed to The Washington Diplomat, a monthly magazine, for the past 20 years and has served as a congressional analyst for PBS Newshour, C-SPAN, and other outlets.
Shaw, who grew up in Peoria, Illinois, earned a bachelor's degree in political science from Knox and a master's degree in history from the University of New South Wales in Sydney, Australia. He also did graduate work in international relations at The Johns Hopkins University School of Advanced International Studies.
His appointment as director of the Public Policy Institute was approved by the SIU Board of Trustees on December 14, and Shaw will begin his new job on January 16.
The institute was founded in 1997 by former U.S. Senator Paul Simon of Illinois. According to the institute's mission statement, it "acts on significant and controversial issues impacting the region, the state, the nation, and the world." In addition, it is "committed to developing and working to implement approaches that could bring concrete, positive results in tackling some of the most difficult challenges in the public policy arena."
The institute focuses its efforts on ethical conduct in government, opportunity and fair treatment for people in America and throughout the world, and promoting responsible citizenship for all Americans—particularly for young Americans.
"I am excited John Shaw accepted our offer to lead the highly respected Paul Simon Institute," SIU Chancellor Carlo Montemagno said in an article on the SIU website. "John will bring a wealth of knowledge and experience from his more than two decades covering national and international politics and public policy."
Shaw is the second Knox alumnus to lead the Public Policy Institute. Mike Lawrence '64 joined the institute in 1998 as associate director, working with Simon, and he became director after Simon died in 2003. Lawrence retired in 2008.
Shaw's books include Richard G. Lugar: Statesman of the Senate, JFK in the Senate: Pathway to the Presidency, Washington Diplomacy: Profiles of People of World Influence, and The Ambassador: Inside the Life of a Working Diplomat. His most recent book, Rising Star, Setting Sun: Eisenhower, Kennedy and the Presidential Transition that Shaped America, is being published in 2018.