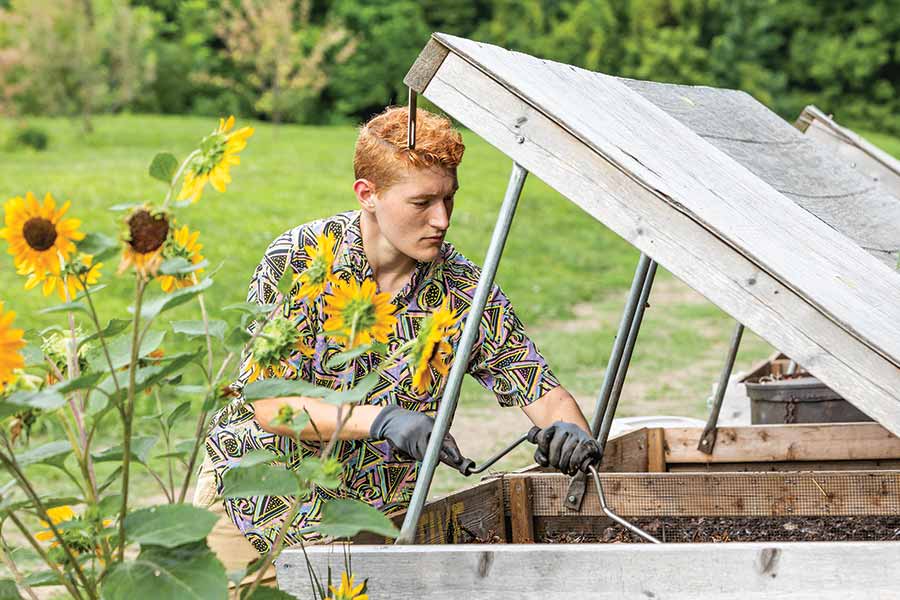 Last fall, Knox College received a $300,000 grant from the Richter Memorial Fund to support student research projects. Since 1995, the fund has provided more than $1.3 million to support Knox students pursuing projects that encourage critical thinking and exploration outside of the classroom walls.
These funds unlock a central part of the Knox experience: experiential learning. Our faculty do amazing things with students in the classroom, but when given the opportunity to take their work beyond those four walls, Knox students have proven to be nothing short of extraordinary in their creativity and effort.
"I'm so excited to think about all the ways we can put this grant to work for Knox students," said Lisa Harris, director of the Gerald and Carol Vovis Center for Research and Advanced Study and Health Professions Advising. "I'm looking forward to engaging students and faculty in scholarship and creative activities on- and off-campus in the years ahead."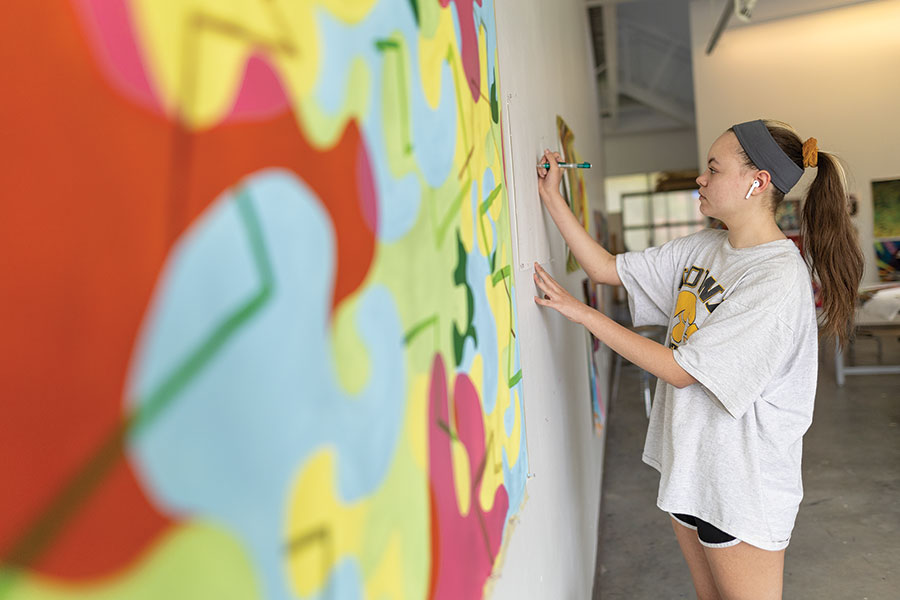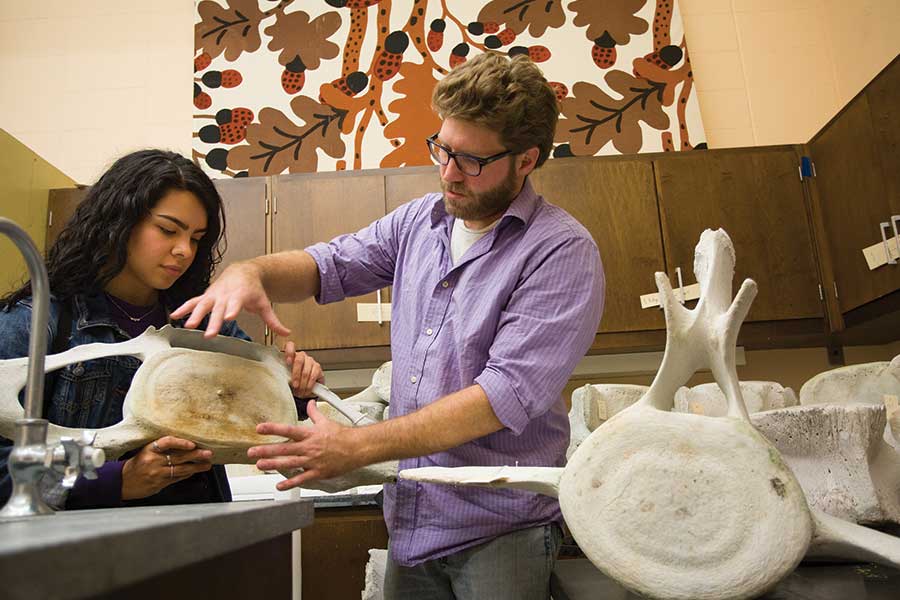 Recontextualizing Research
More students doing research is great, but the grant isn't just about quantity. It's also about exposure. In many colleges and universities, research happens chiefly in the context of a course—students spend time in the library for a research paper or they work with peers to conduct experiments in the lab. But at Knox, research is so much more than just what happens in the classroom. This generous grant means that hundreds of Knox students will have a chance to explore independent research in their field.
"My hope is to continue demystifying what 'research' means to students and to help students dip their toes into investigation and inquiry earlier in their college careers through things like Immersion Summer and faculty-led collaborative research projects," said Harris. "This grant will allow us to do that and more."
The 2022 award is the largest ever and will support more than 300 Knox students as they propose and complete an intensive research or creative project within their discipline. Many of these projects happen within two unique Knox opportunities: the Artists, Scholars, and Entrepreneurs of Tomorrow (ASSET) program, a research opportunity available to juniors who meet specific criteria; and the collaborative research projects program, sponsored by the Vovis Center, in which students partner with Knox faculty for a six- to eight-week collaborative research project. These independent research opportunities result in work that is wildly creative and ambitious. Last year's projects included work on honor killings, fashion brand identity, bioregional herbalism, and knowledge gaps in Wikipedia, to name but a few.
"We are exceptionally grateful to the Richter Memorial Fund for the generous support of our students," said Michael Schneider, provost and dean of the College. "Students need support for research and creative work now more than ever. The pandemic has constrained many student experiences. This award provides the resources to restore and invigorate student engagement in these high-impact activities."