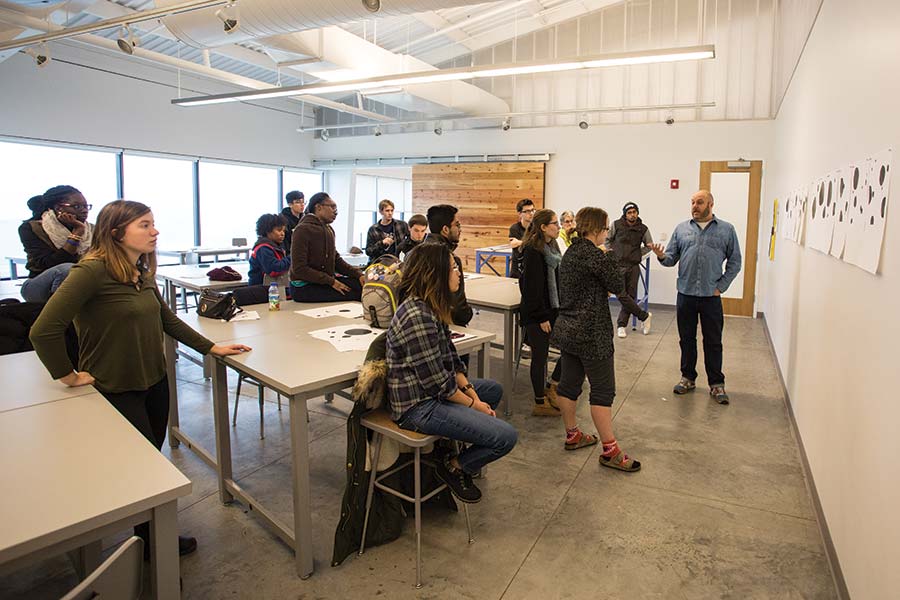 Five Knox faculty members received promotions prior
to the start of the 2023-24 academic year.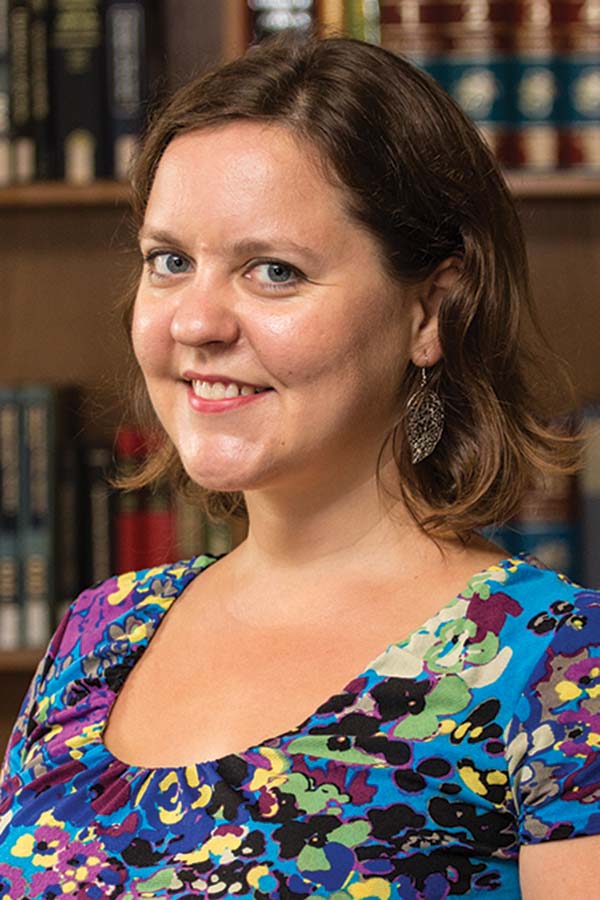 Hilary Lehmann
Associate Professor of Classics
Lehmann has been granted tenure and promotion to associate professor. She received a Master of Arts degree from the University of California, Los Angeles, and her Ph.D. in 2016. Her courses span Classics-inspired topics, including Greek and Latin languages, classical mythology, Greek and Roman gender and sexuality, race and ethnicity in the ancient Mediterranean, and classical reception. Lehmann has presented her research at many national and international conferences and is the recipient of fellowships from the Loeb Classical Library Foundation and the National Endowment for the Humanities/American School of Classical Studies at Athens for her book project, Feeling Home: House and Household in the Attic Orators.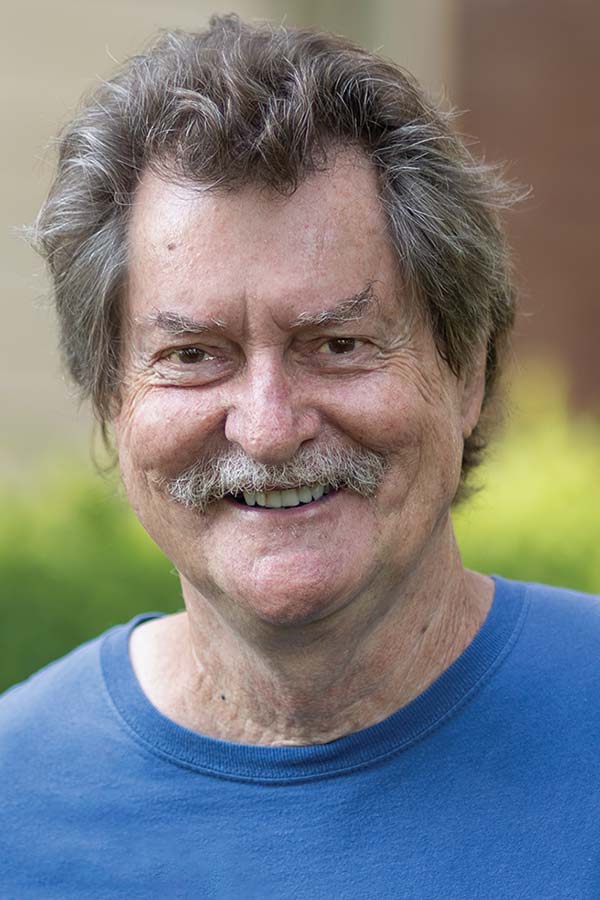 Sherwood Kiraly '72
Writer-in-Residence and Associate
Professor of Practice in English and Theatre
Kiraly has been promoted to associate professor of practice. He received a Bachelor of Arts degree in theatre from Knox College and began working for the College in 2011. He adapted his novel Diminished Capacity into a screenplay and the film premiered at the Sundance Film Festival in 2008. His adaptation of another of his novels, Who's Hot/Who's Not, ran at the Laguna Beach Playhouse in 2001 and received an Honorable Mention in that year's Backstage West awards. As writer-in- residence, Kiraly wrote a play for each iteration of the Knox New Plays Festival every three years from 2013 to 2022. He continues to lead workshops in fiction, playwriting, screenwriting, and fiction-into-film at Knox.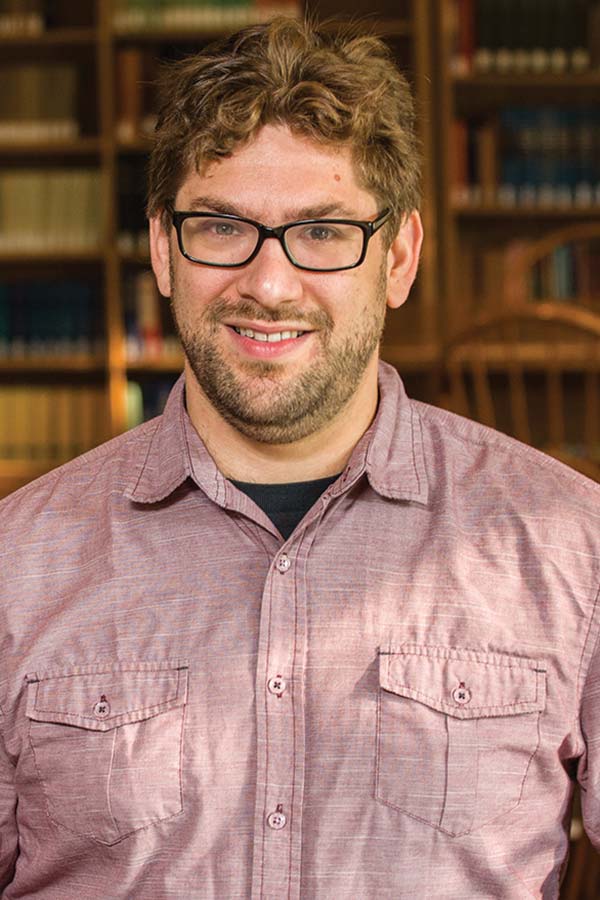 Jonah Rubin
Associate Professor of Anthropology-Sociology and Co-Chair of Peace and Justice
Rubin has been granted tenure and promotion to associate professor. He received a Master of Arts degree from the University of Chicago in 2009, continuing on to complete a Ph.D. in anthropology in 2016. His courses challenge students to engage with real-world problems by conducting ethnographies, analyzing films, and interrogating current events. His primary teaching interests include science and technology studies, political anthropology, the anthropology of crime, human rights, and more. Rubin's professional accomplishments include nine peer-reviewed articles, nine non-peer-reviewed publications, five book reviews, a book currently undergoing peer review, and one multimedia project. He is also in the midst of a research project involving the politics of news media literacy education.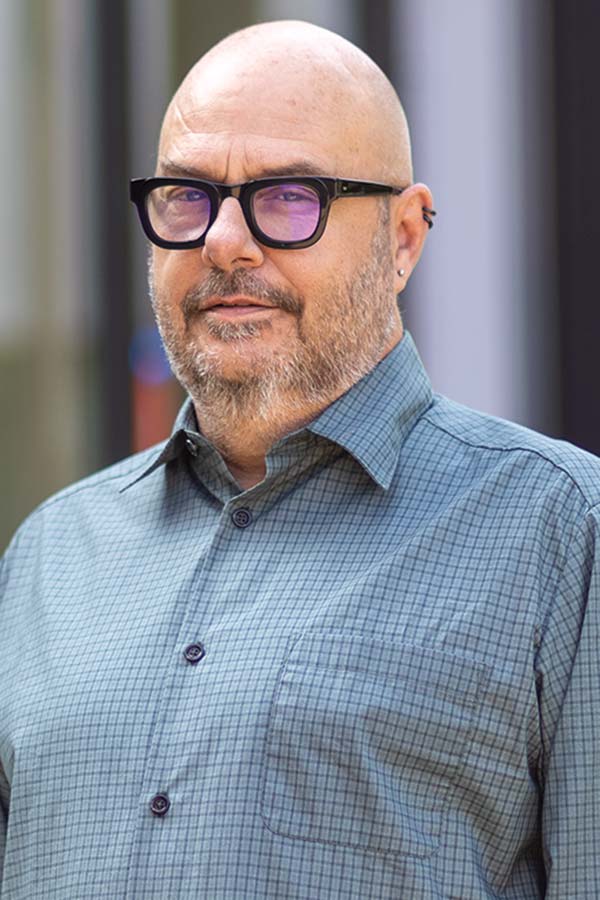 Tim Stedman '09
Associate Professor of Art
Stedman has been promoted to associate professor of art, professor of practice. He received a Bachelor of Arts degree in studio art and visual culture from Knox College in 2009 and earned a Master of Fine Arts degree in graphic design at the University of Illinois at Chicago in 2011. His teaching interests include design, typography, creative coding, and new media. Stedman's portfolio of design work for major recording artists is internationally recognized. His award-winning album cover designs have been widely published in critically curated books and journals. At Knox, he mentors student art and new media projects, including working as the faculty advisor on multiple student proposals for the 150 Media Stream/ACI Contest for Digital Art in Chicago, both of which were selected as the winning proposals in 2020 and 2022.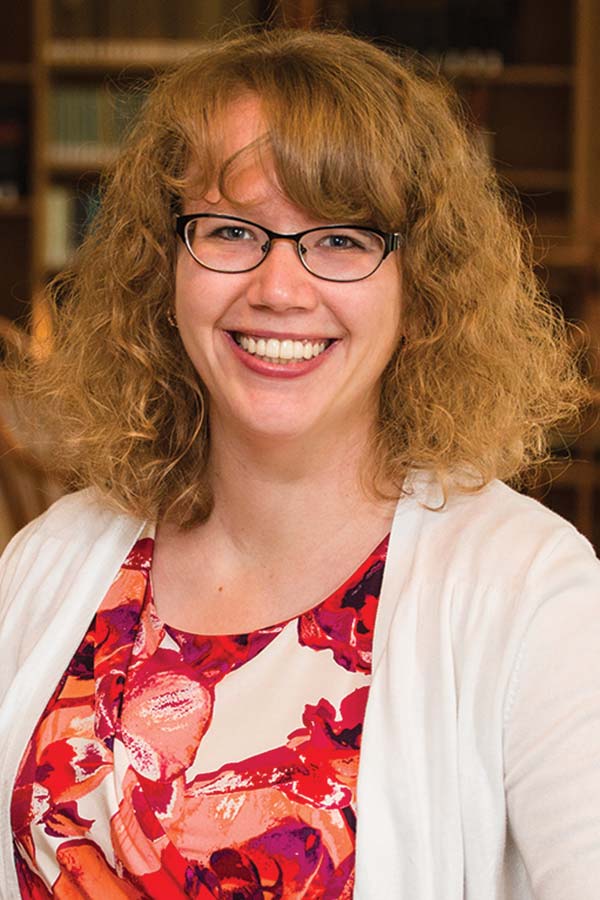 Katie Stewart
Associate Professor of Political Science
Stewart was granted tenure and promotion to associate professor. She earned a Bachelor of Arts degree in political science from Dickinson College in 2010 and a Ph.D. in political science from Indiana University in 2017. Stewart says her research and teaching interests stem from an interest in how national identities are built, contested, and negotiated, and how that process impacts political legitimacy. Her book, Legitimating Nationalism: Political Identity in Russia's Ethnic Republics, is forthcoming with the University of Wisconsin Press. Stewart has published articles on Russian holidays and nation building and a book chapter on cultural activism in Russia's regions. She conducted research in Russia and Estonia and co-led a Knox student trip to Bulgaria. Stewart is a core member of the Program on New Approaches to Research and Security in Eurasia and has published policy memos with the organization.